Take the 14-day challenge: Day 14 - Wiggly-Giggly
Team ParentCircle
0.1 Mins
Team ParentCircle
Follow
ParentCircle empowers parents to raise successful children through holistic parenting.
Take our 14-day challenge and discover fun ways to connect with your family. Today is 'Wiggly-Giggly' Day. A day to check your flexibility, focus and FUN quotient!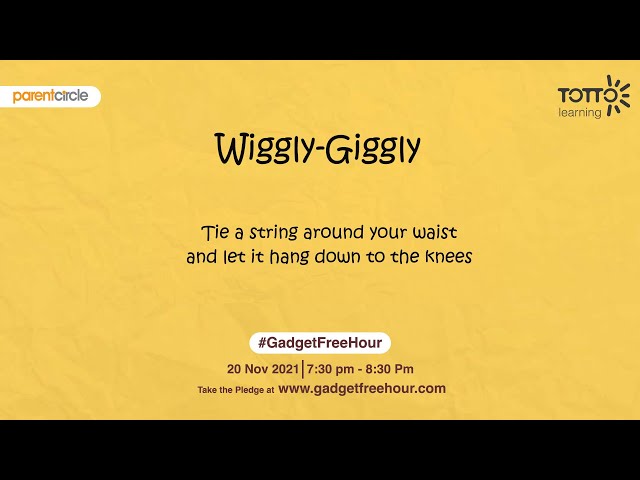 Remember all the impossible twists and turns you could do so easily as a child? Well, today you can impress everyone with your moves once again. And as you all wiggle-giggle your way through the challenge, encourage everyone with loud cheers and applause for their effort.
What you will need
A few straws or pencils/pens
A ball of string
An empty bottle with a narrow mouth
What you will do
Family members take turns to do the challenge
Measure a length of string long enough to tie around the waist and hang down to the knees
At the loose end of the string, tie a straw or a pencil/pen
Place the bottle on the floor
Without using your hands, bend forward and try to suspend the straw inside the bottle
To make it more fun, you may track the time. So, to get started, all yell 'GO!' and watch the fun flow!
Whoever completes the challenge in the shortest time is the most focused player
A reminder
At the end of the activity, click a Wiggly-Giggly picture of your family and share it here.
Day 1: Go Fish, I Wish
Day 2: Love Is In The Air
Day 3: Incredi-BOWL
Day 4: Fun Family Facts
Day 5: Family Harmony
Day 6: KOPY KAT
Day 7: Move With Groove
Day 8: Let's be SENSE-ible
Day 9: Science Smart
Day 10: Spill the Beans
Day 11: Sherlock-in-Home
Day 12: Emotional Connect
Day 13: Family Keepsake