Take the 14-day challenge: Day 4 - Fun Family Facts
Team ParentCircle
0 Mins
Take our 14-day challenge and discover fun ways to connect with your family. Today is 'Fun Family Facts' Day. A day to get to know a bit of family history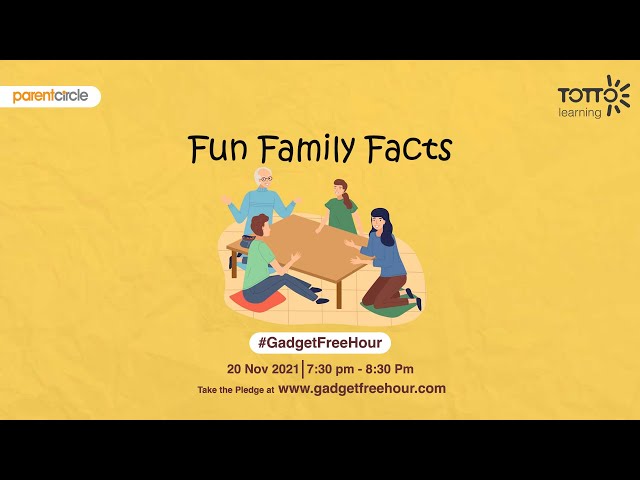 Remember how long it took you to learn the names of all your aunts and uncles and their children when you were little? Well, what better way to recall family details than by asking interesting and tricky questions and having them answered by everyone!
What to do
Have the family sit together in a circle
Everyone takes turns to frame a question about a family member, and the others have to guess the answer
Here are a few questions you can ask
Who does dad share his birthday with?
What was your great-grandfather's name?
Who in our family traveled abroad 3 years ago?
Who is your mother's brother's wife's daughter/son?
Who in our family is named after their aunt?
Go ahead and use your imagination … the list is endless!
A reminder
At the end of the activity, click your Family Selfie and share it here.
Find more 14-Day challenge articles below:
Day 1: Go Fish, I Wish
Day 2: Love Is In The Air
Day 3: Incredi-BOWL
Day 5: Family Harmony