On World Nature Conservation Day, let's teach our children how to care for the environment. Here are 5 activities for children that will teach them to be environment-conscious
Isn't it fun to let time go by while we just admire the beauty of nature? Most of us take nature and its resources for granted. This is one of the reasons there has been widespread damage to the environment in the form of reduced green cover, global warming, unexpected floods and so on. On World Nature Conservation Day, let us re-think our outlook on the environment and come up with activities and ideas that will help nature thrive.
The reality
Six of the warmest years on record have occurred since 2015
46 per cent of the world's trees have been cleared out since the birth of human civilization
Land ice is shrinking at a rate of 1.2 trillion tons per year
Up to 28,000 species can go extinct in the next quarter-century due to deforestation
There might be only 10 per cent of rain forests left in the world by 2030, because of widespread deforestation
What is Nature Conservation Day all about?
Nature Conservation Day is celebrated to raise awareness about the conservation of nature and to stress the importance of preserving our natural resources. To ensure the well-being of our future generations, it is important that we work towards a sustainable environment.
Nature Conservation Activities
Here are some activities you can engage in with your family to help conserve nature.
1. Make your own compost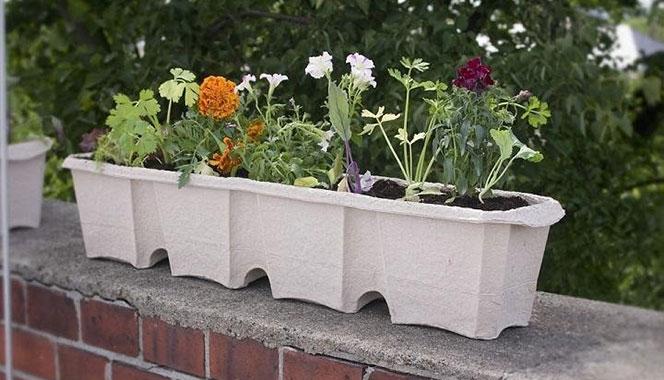 Composting is something that will give your children valuable lessons on how the environment makes life sustainable. To begin with, start segregating the waste in your household so that the kitchen/wet waste is not mixed with other waste.
How to make compost
Take an earthen pot that has holes on its sides.
Add a little bit of soil, water, fruit and vegetable peels, and leaf litter and mix them together.
You can also use coco peat to hasten the composting process.
Cover the pot with a lid and stir the mixture every 4-5 days. The compost will be ready in a month.
You can use this in your garden to plant saplings.
2. Milk carton bird feeder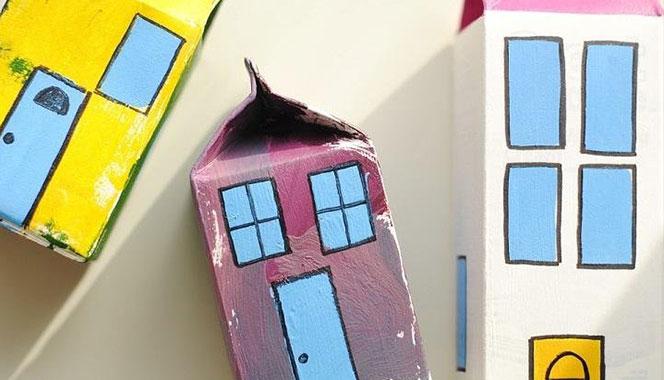 Making a bird feeder out of a milk carton is a fairly easy activity that even young children can help with. Once it is done, you can hang it on a tree in your garden or even on your balcony. The children will be amazed at the number of birds it will attract.
How to make a bird feeder
Ask your child to cut out a semicircle-shaped hole in the front of a milk carton.
Ask her to paint the outside of the carton with bright colours so that it looks attractive.
Then make two holes on either side of the top of the carton and attach a strong rope to it so that you can hang it outside.
Fill the carton with grains and attach a wooden spoon or rod just below the feeder hole, so that the birds can land on it when they come to feed.
3. Take a census of garden bugs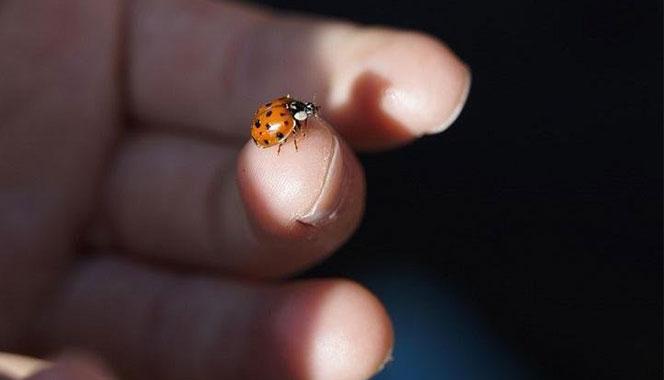 Some children have this intrinsic ability to observe the hidden treasures of nature, which we adults hardly pay attention to. Little creatures like insects and worms, and all kinds of bugs, beetles and creepy crawlies fascinate children. Doing a garden insect/bug census is an innovative way of getting children to connect with the environment. All they have to do is go around the backyard or the garden and observe different types of insects.
How to take a census of garden bugs
You will need a magnifying glass, a paintbrush, and a small glass jar or paper cup with tiny holes.
Ask your child to look for an insect, carefully pick it up with his fingers or using a paintbrush and place it inside the paper cup or jar.
Try to identify the bug, record the name in a notebook, and keep a count of the insects you find.
Children can get help from their parents in identifying the creepy crawlies. Once you have finished, let the insects back in the garden.
4. Make a film on conservation
Social media has become a powerful tool in recent times and it serves as a great medium to propagate strong messages about biodiversity and conservation. Making a short film on a mobile phone about a small change or a problem in your neighborhood, and sharing it on social media can garner a lot of attention.
What to keep in mind while shooting the video
This might involve getting out of the house to shoot the video, so this will be more appropriate for children above 10 years.
In the video, your child can talk about the need to plant more trees in your locality or urge people to come together to clean the neighbourhood park.
5. Make eco-friendly planters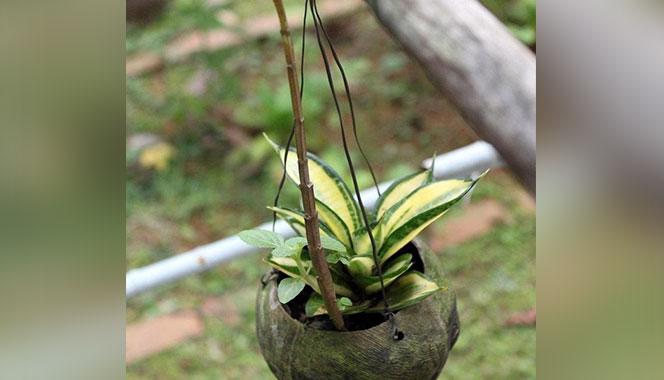 With a little bit of creativity, it is possible to turn unused things lying around the house into something useful. On that note, how about making planters out of coconut shells or old tyres?
How to make a planter
All you need is a slightly big, dried coconut shell cut in half or an old, unused tyre.
Ask your child to use waterproof or acrylic paint to colour the coconut shell or the tyre brightly.
Once the paint has dried, fill the shell with soil and put in seeds or plant saplings of your choice.
You can attach strings or ropes to these 'eco-friendly' planters and hang them on your balcony.
Nature conservation efforts need to start from home. When we teach our children to interact sensitively with the environment, we indirectly help the community at large. Let us teach our children to do their bit towards protecting the environment.