Take the 14-day challenge: Day 3 - Incredi-BOWL
Team ParentCircle
0.1 Mins
Take our 14-day challenge and discover fun ways to connect with your family. Today is 'Incredi-BOWL' Day. Let's get ready to Aim - Roll - Smash!!!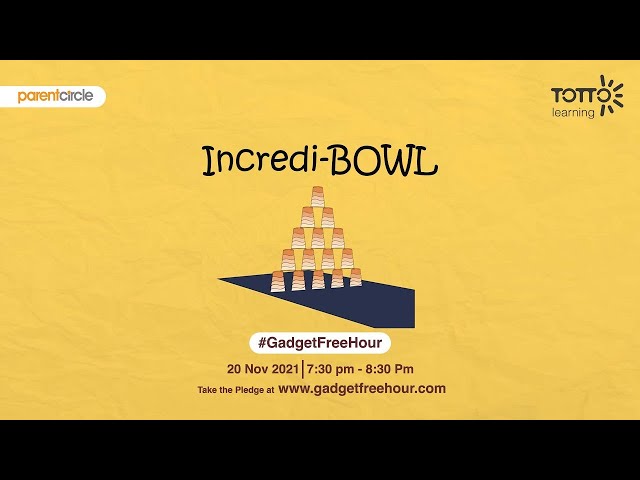 Remember the times in your childhood when you grabbed a few things from around the house and made up no-fuss, no-hassle games to play? They must have been the most engaging moments of instant bonding and connection. So, today you're going to bond as a family over a simple yet rip-roaring game of bowling. No fuss, all energy!
What you will need
8–10 empty plastic bottles or tin cans or building blocks, preferably of the same shape and size
A small plastic ball
A clear space for the bowling alley
What you will do
Arrange the bottles standing in a cluster, or the tin cans/blocks in the shape of a pyramid
For younger kids, feel free to shorten the distance or reduce the number of bottles/blocks
Each family member takes 3 turns to roll the ball toward the arrangement and knock it down completely
The one who smashes the complete arrangement gets a loud cheer for an unbelieva-BOWL performance
A reminder
At the end of the activity, click an Unbelieva-BOWL picture of yourselves and share it with us here.
Find more 14-Day challenge articles below:
Day 1: Go Fish, I Wish
Day 2: Love Is In The Air
Day 4: Fun Family Facts
Day 5: Family Harmony