Take the 14-day challenge: Day 11 - Sherlock-in-Home
Team ParentCircle
0.1 Mins
Take our 14-day challenge and discover fun ways to connect with your family. Today is 'Sherlock-in-Home' Day. Discover the Sherlock Holmes in your family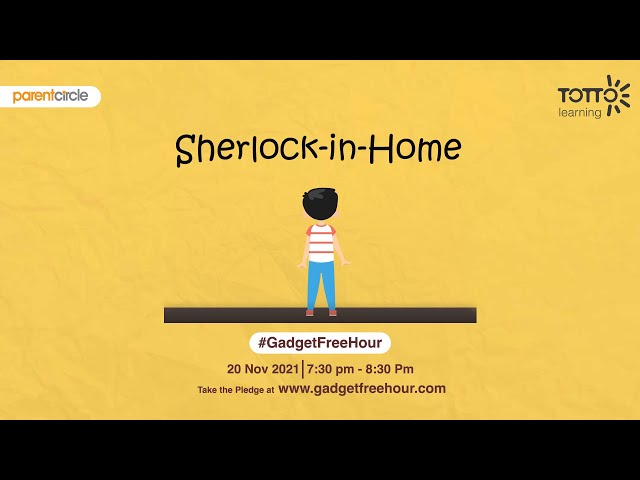 Remember the time when hide-and-seek was the best game ever? Or the times when you were the first to notice when something went missing? Well, today it's going to be hide-and-guess! A twist to our age-old hide-and-seek game.
What you will do
Assemble the family in a room
Family members take turns to play the game
The first player turns toward a wall in the room
All other family members team up and hide an object from the room
Once the object is hidden out of sight, let the player turn around, examine the room and guess the missing object
Celebrate the successes with a BIGGGG Hi5
Go easy on the very young child who wants to play the game. Hide something that's obvious. Or a parent could team up with the child. So, what are you waiting for? Let the game BEGIN!
A reminder
At the end of the activity, click your Sherlock Holmes family picture and share it here.
Day 1: Go Fish, I Wish
Day 2: Love Is In The Air
Day 3: Incredi-BOWL
Day 4: Fun Family Facts
Day 5: Family Harmony
Day 6: KOPY KAT
Day 7: Move With Groove
Day 8: Let's be SENSE-ible
Day 9: Science Smart
Day 10: Spill the Beans