Take the 14-day challenge: Day 1 - Go Fish, I Wish
Team ParentCircle
0.1 Mins
Team ParentCircle
Follow
Written by Team ParentCircle and published on 11 November 2021.
Take our 14-day challenge and discover fun ways to connect with your family. Today is 'Go Fish, I Wish' Day. Don't worry, nothing fishy about it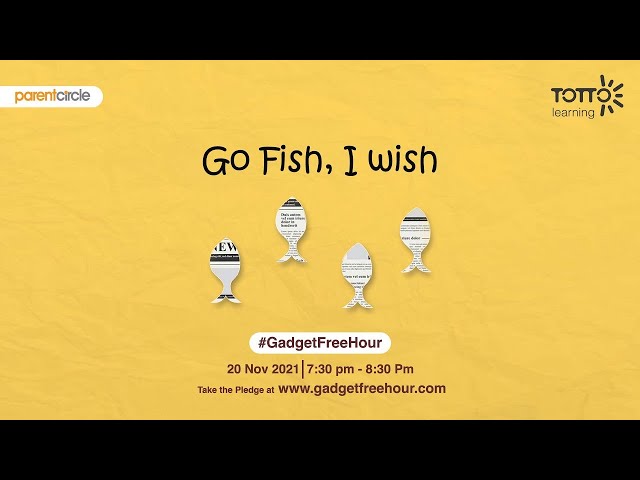 Remember those running races that you always wanted to win as a kid? Oh, the thrill of coming first, and the disappointment and vague excuses when someone else pipped you to the post. But all in all, it was the fun of playing, the hope of winning, and the silly-willy arguments that kept you engaged for hours on end. Well, today you're going to relive those joyful days. So, here's one for you and your children. Let the unlimited happy time begin!
What you will do
Make newspaper cutouts of fish the size of your palm, one for each family member
Mark the start and finish lines for the race
Line up all the fish at the start line
At the 'Go' signal, everyone starts to blow their fish toward the finish line
The fish that reaches the finish line first is the fastest!
A reminder
At the end of the activity, click your Fishy Formula 1 family picture (with the fish) and share it with us here!
Find more 14-Day challenge articles below:
Day 2: Love Is In The Air
Day 3: Incredi-BOWL
Day 4: Fun Family Facts
Day 5: Family Harmony