Planning for a home gym for long but don't know where to start? Find out what materials you will need to set up a small space inside your home for exercising. We talked to an expert to know how to go about setting up a home gym, here's what you need to know
Why do you need a home gym?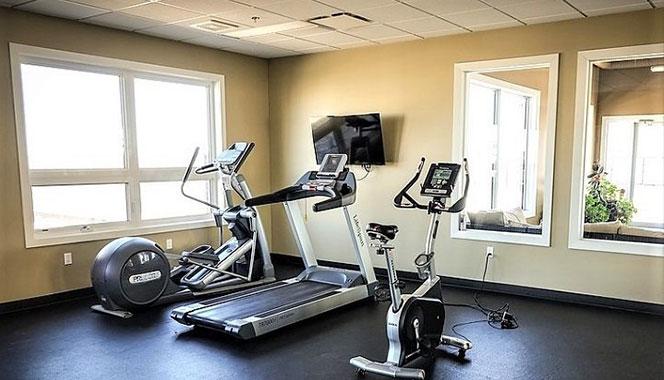 A multi-gym or workout area inside your home will give you the independence and the flexibility to train according to your own time and liking. However, setting up a home gym requires prior planning. From choosing the right gym equipment and accessories to set them up in a limited space —you need a plan before you set up a home gym.
ParentCircle talks to Shogan, a personal fitness trainer from Chennai, to know in detail about setting up a home gym.
Requirements of a home gym
Shogan says, "A good gym is not just about keeping yourself fit, it is also an extension of your personality."
Here is what your home gym should have:
Gym accessories
Floor mats
Mirrors
Lights
Music system
Air conditioning
Air fresheners
Gym equipment
Once you have made up your mind that you are going to set up a home gym, you should make a list of the gym equipment you should buy. Here is what Shogan suggests however, we leave it to you to choose what suits you the best:
Weight loss equipment: These include treadmills, elliptical trainers, stair steppers and resistance bands.
Aerobics accessories: Air runner, stationary bike, cross trainer and rowing machine
Weight lifting equipment: Lifting belt, floor mats, weightlifting gloves, weights, barbell, pull-up bar, curl bar, set of dumbbells and kettlebells.
Cost of home gym
Now that you have made a list of what you need for your home gym, it is time to go shopping. And, while shopping for gym equipment, the price of accessories plays a big role in determining our choice.
Depending on your requirement, and the equipment quality and brand, you can set up a home gym for yourself for as little as Rs 70,000. However, there is no limit to what you can spend.
Things to look for before setting up a home gym
1. Look for a suitable place: First, decide where you want to fit in your multi-gym. For instance, you could set up an extra room or simply convert your basement or even, garage into a gym. Ensure that you have enough space to fit in all your equipment. The place must be well-ventilated and have sufficient lighting too. Check that there are electrical points to plug in equipment.
2. Decide on a budget: After deciding on the place, fix a budget to set up your multi-gym at home. Exercise equipment comes in different price ranges. Don't hesitate to spend some extra money on reputed brands. Think of this as an investment into your health.
Shogan says, "The budget for setting up your home gym depends on you. You could start with Rs 5000 and it could go up to Rs 50,000 or more. Check that what you buy for your home gym comes with a warranty period. Also, ensure that all the gear is sturdy and durable too."
3. Buy quality equipment: You don't need to buy bulky or expensive equipment for a good workout.
Invest in one or two good quality equipment like a treadmill and weights, says Shogan. He adds, "To set up a workout space, you can also get dumbbells, a push-up stand, exercise ball, foam mat, foam roller, resistance band, skipping rope and stepper. If you are planning to lift weights, buy some weight-lifting gloves too."
4. Look for scalability: While selecting your equipment, remember that it must fit into the space available. Also, there should be enough room in the gym in case you want to upgrade or add more equipment in the future. And don't forget to consider floor-to-ceiling space as well. The equipment you purchase should meet your future fitness needs too. For instance, you wouldn't want to purchase a weight bench that can only support 50 kilos if you'll eventually end up lifting 80 kilos.
Before you begin...
Shogan says you should be prepared before embarking on a fitness routine. Buy stretchable exercise clothes and shoes. Also, keep exercise accessories like gloves, wristbands and knee bands ready, along with a bottle of water and a towel. Apart from accessories and activewear, it is important to do a medical check-up as well. If you have any medical issues, you must first consult your doctor before starting an exercise program. Else, you will not achieve your fitness goals. Moreover, any medical condition could negatively impact your regimen. What's more, if you are serious about your fitness, consult a personal trainer beforehand. A trainer can help guide you and rectify your mistakes.
Keep in mind that you can do a great workout with the simplest of equipment. To achieve that, the exercise corner in your house should be a neat and inviting place. Give it a personal touch with some potted plants. What's more, bringing greenery inside will keep the space fresh. Remember, do not make it congested with too much equipment and ensure that you prioritize safety above all else.