Tasty and healthy Indian breakfast recipes that kids will absolutely love
Team ParentCircle
6 Mins Read
Team ParentCircle
Follow
Written by Team ParentCircle and published on 24 June 2021.
Breakfast is the most important meal of the day! Here are six delectable dishes - a winning combo of nutrition and taste - created by Chef Mohit Chotrani for your kids.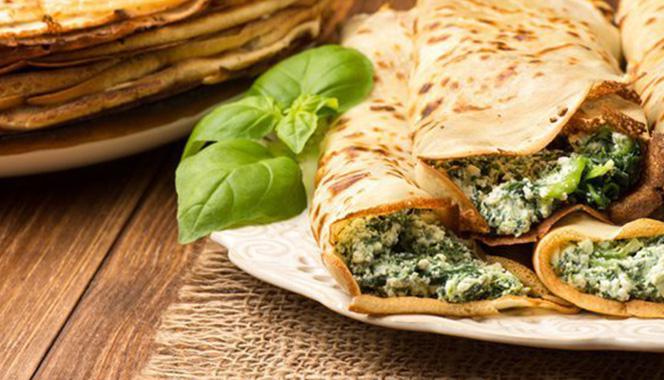 Rise and shine, it's morning time! And nothing quite as sprightly as beginning your day with a good breakfast spread. It gives you the right nutrition and the much-needed energy to get started. School or office, breakfast gives the body the refueling it needs for the day ahead, after going without food for several hours during sleep time.
A healthy breakfast is particularly important for growing children. A balanced meal helps them maintain a healthy weight and boosts their overall well-being and immunity. Kids who eat breakfasts regularly, tend to be more energetic, have better concentration and fewer behavioral problems.
Cooking a homemade meal first thing in the morning, can be a hassle for most parents. However, it might be easy, when you have the right recipes in hand. That's why Chef Mohit Chotrani of The Sindhi Kitchen is here to share six delicious recipes of dishes that are just right to be served at breakfast time!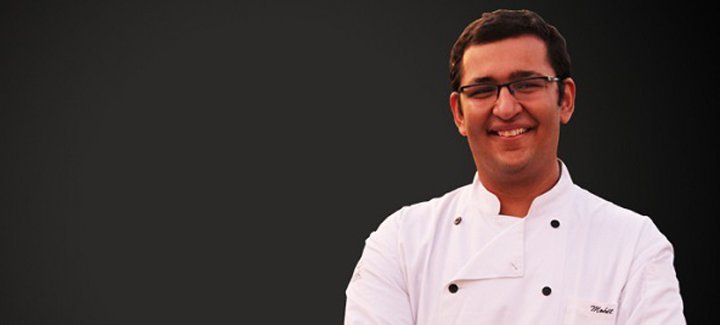 Chef Chotrani uses breakfast staples in a totally different way. So, from soft, fluffy idlis to steaming upma, oats and ragi cheela to daalia, here are some recipes that use traditional nutrient-rich ingredients to transform your breakfast table. Kick-start your mornings - the good old Indian way!
1.Oats and ragi cheela
Ingredients
1 cup oats
1 cup ragi atta
cup sooji
cup chopped onions
cup chopped tomatoes
cup grated carrots
1 tbsp green chillies
3 tbsp chopped coriander
1 tsp roasted cumin powder
Salt, to taste
Oil as required
Water as required
Method
In a mixer, blend together the oats, ragi atta and sooji along with a little water to make a smooth batter.
Transfer the batter into a mixing bowl. Then, add the chopped onions, chopped tomatoes, grated carrots, chopped green chillies and chopped coriander. Mix well.
Season the mixture with salt and roasted cumin powder and mix well.
Heat a non-stick tawa and brush with a little oil.
Using a ladle, pour some batter on the tawa. Cook on both sides.
Serve hot with chutney of your choice.?
2.Quinoa dalia
Ingredients
200g quinoa
50g diced carrots
20g peas
50g chopped onions
50g chopped tomatoes
10g chopped garlic
10g chopped ginger
1 tbsp chopped green chillies
2 tbsp chopped coriander
1 tbsp chopped mint leaves
Salt, to taste
2 tsp red chilli powder
1 tsp turmeric powder
2 tsp coriander powder
2 tsp jeera powder
2 tbsp oil
Water, as required
1 tbsp lemon juice
Method
In a cooker, pour oil along with chopped onions, garlic, ginger and green chillies. Saute till the onions become translucent.
Add the tomatoes, carrots, green peas and cook for a couple of minutes.
Add all the masalas and saute for a few minutes before adding the quinoa.
Season with salt, add water and cover. Let cook.
Once the quinoa is ready, garnish with chopped coriander, mint leaves and mix well.
Serve hot, drizzled with lemon juice, if needed.
3. Mix vegetable mini idlis tadka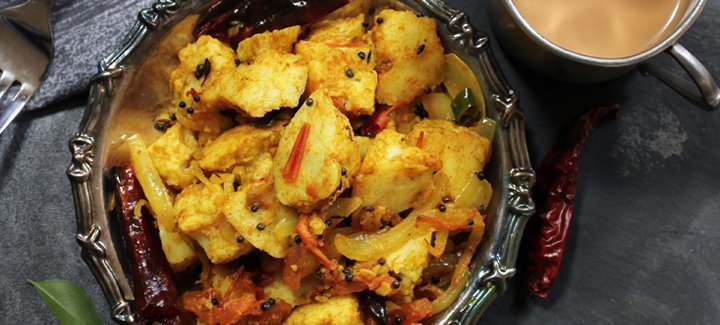 Ingredients
3 cups dosa batter
2-3 tbsp of finely diced carrots
2-3 tbsp sliced beans
2 tbsp onions
2-3 tbsp tomatoes
Handful of coriander
Oil, as required
Salt to taste
For the tadka
10-15 curry leaves
2 tbsp oil
tsp mustard seeds
tsp fenugreek seeds
Method
Fill the idli steamer with water and let it come to a boil.
Meanwhile, brush idli molds with oil and pour some dosa batter.
Top the batter with the afore-mentioned vegetables. Steam it.
Once the idlis are cooked, keep aside.
Prepare the tadka by heating oil in a kadai.
Add mustard seeds, fenugreek seeds and curry leaves.
Once the tadka splutters, add the idlis and give it a toss.
Garnish with coriander and serve.
4. Mushroom and spinach uttapam with oats
Ingredients
100g sliced mushrooms
bunch spinach (roughly chopped)
Salt to taste
3-4 cloves of garlic (chopped)
cup chopped onions
4 cups dosa batter
Butter as required
1 tbsp red chilli powder
tbsp cumin powder
1 tbsp coriander powder
1 cup oats
Method
In a non-stick pan, melt some butter and add the chopped garlic and onions. Saute till translucent.
Add mushrooms and spinach, and saute.
Season with salt, cumin powder, red chili powder, coriander powder and mix well. The filling is ready.
Blend the dosa batter with some soaked oats.
Heat up the dosa tawa and brush with some butter.
Pour the batter and then top with a spoonful of the prepared filling.
Cook on both the sides till done and serve hot with chutney.
5.Palak and egg white frankie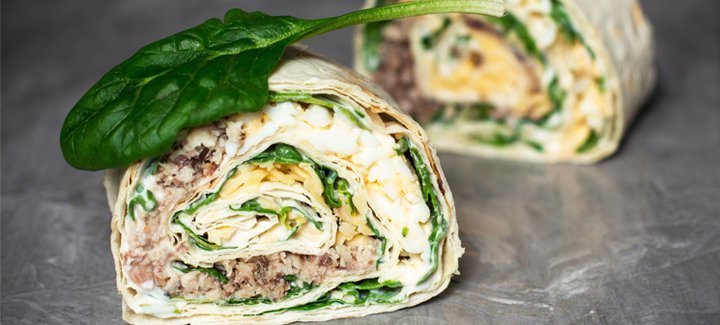 Ingredients
3 egg whites
bunch shredded palak
4-5 cloves of garlic (finely chopped)
1 cup finely chopped onions
Salt, as required
tbsp cumin powder
1 tbsp coriander powder
3-4 tbsp oil
2 leftover chappatis
Method
In a non-stick pan, heat some oil and sauté the onions and garlic till translucent.
Add shredded palak, salt, cumin powder and coriander powder and cook for a couple of minutes.
In a mixing bowl, take the egg whites, season with salt and whisk well.
Then add the palak mixture and mix well.
On a tawa, pour some oil and a ladleful of the egg mixture.
Once it is cooked, take a leftover chapattis and place it on top and then flip the egg.
Cook well on both sides. Make into a roll and serve.
6. Sooji upma with vegetables
Ingredients
1 cups sooji
2-3 tbsp oil
3 tbsp diced carrots
3 tbsp diced broccoli
cup frozen corn
cup sliced beans
2 tbsp coriander
2 tbsp mint leaves
1 tsp chopped green chilies
Salt to taste
1 tbsp coriander powder
1 cup onions
1 tbsp lemon juice
1 cup water
Method 
In a pan, heat some oil and then add chopped onions and cook till translucent.
Then add sooji and cook for a couple of minutes.
Once done, add the rest of the vegetables.
Season with salt, green chilies and coriander powder and mix well.
Add in the water and keep stirring to avoid any lumps.
Add the required water and mix well.
Keep it covered on medium flame for a couple of minutes. Let it cook.
Once done, garnish with coriander, mint and lemon juice.
If your kids are fed up of eating the same old breakfast every day, surprise them. These recipes are easy to follow and don't need much prep time - just what you need on busy mornings. What's more, these breakfast dishes are absolutely healthy as well. So, give yourself a pat on the back for making your kids' mornings flavorful and filled with goodness!