Who says you need to spend lots of time and money in parlors to look good? Here are 10 simple and natural face packs you can make at home to give your teen a healthy and glowing skin
It's that time of the year again when we are all waiting to dance our worries away - Dandiya nights and Diwali celebrations. Dresses, jewelry are all laid out, but your teenage daughter is not happy and she worries that her lifeless, dull skin will prevent her from looking her best.
Adolescence can be quite tough on the skin for many, but it's not impossible to keep it healthy and fresh. Apart from regular beauty care, it is equally important to drink lots of water and get a good amount of sleep, rest, and exercise. Taking good care of your skin early on will prevent long-term complications and help your child retain youthfulness for a long time.
Things to keep in mind when using homemade face packs


Always use fresh ingredients when making these packs.
Use face packs on the same day and don't store them for later use. Make a new pack when you want to use it.
Wash your face with gentle soap before you apply a pack.
When applying a pack, avoid the areas around the eyes.
Rinse with regular water or lukewarm water to remove the pack, pat dry, and finish with a spray of rose water.
If you feel the skin is too dry after using a face pack, apply a small amount of moisturizer (virgin coconut oil, almond oil, or jojoba oil is adequate too.)
10 simple homemade face masks for teenagers
Here are a few simple and natural face masks that will revitalize your teenager's skin and make it appear glowing and fresh.
1. Gram flour (besan) with curd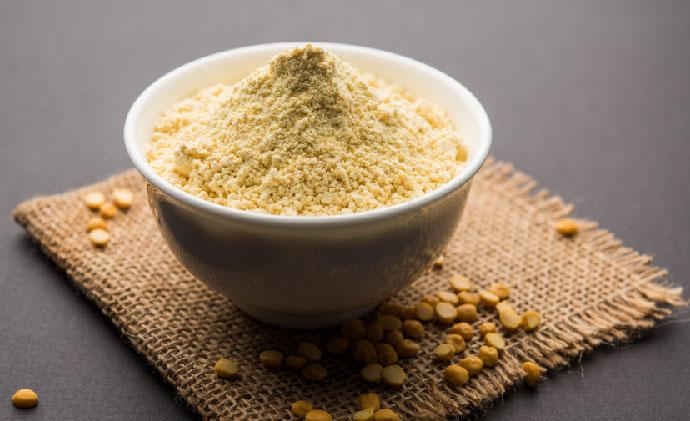 Mix one tablespoon of gram flour or chickpea flour with curd and a pinch of kasturi haldi (wild turmeric) and apply on the face. Keep it on till just about dry and then rinse, pat dry.
How it helps: This is a great pack to unclog pores and clean up the face for a fresh look.
2. Almond flour with honey
Mix one teaspoon of honey with two tablespoons of almond flour and one teaspoon of thick curd. Apply on the face evenly. Rinse after 15 to 20 minutes, pat dry.
How it helps: This mixture helps remove tan and nourishes the skin.
3. Tamarind with chickpea flour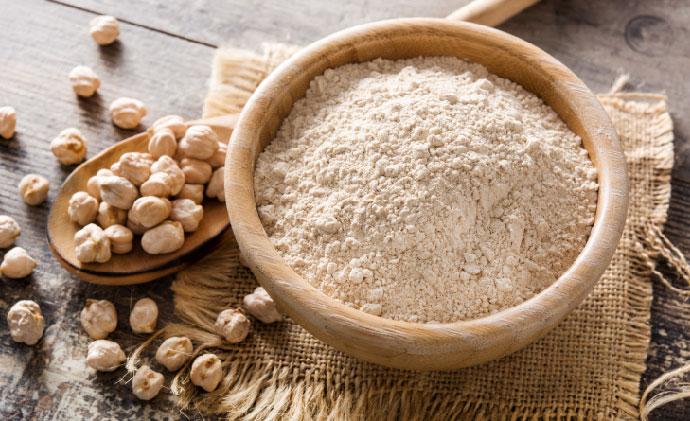 Mix one teaspoon of tamarind paste with 2 to 3 drops of lime juice and equal amounts of oats and chickpea flour. Apply this and wash off after 15 to 20 minutes.
How it helps: This mixture helps reduce and remove marks and pimples.
4. Curd with glycerine
Mix one tablespoon of curd with half a teaspoon of vegetable glycerine. Apply this onto dry skin and wash off after 20 to 30 minutes. This will make the skin feel soft and supple after the application.
How it helps: This is especially good for dry skin and dry areas like the cheeks.
5. Strawberries with honey
Mash two strawberries and mix with a little honey and milk cream. Apply on a clean face and leave on for 20 to 30 minutes. Rinse off with lukewarm water.
How it helps: Honey helps nourish the skin and makes it smooth. Strawberry reduces UV damage to the skin.
6. Rose and cardamom
Take petals from fragrant light pink roses, with loose petals, wash well, and dry them on a tissue. Blend this with half a teaspoon of honey, a pinch of cardamom powder, and 3 to 4 saffron strands. Apply this on the face and leave it on for 30 minutes. Rinse and pat dry.
How it helps: This mixture of roses, cardamom powder, saffron strands and honey brings out the natural glow, hydrates, and lightens the skin.
7. Cucumber with buttermilk
Mix one tablespoon of cucumber juice, a pinch of turmeric, and one teaspoon of buttermilk. Apply and leave it on for 20 to 30 minutes. Apply it daily for seven days. Ensure you use fresh ingredients each time.
How it helps: This pack helps reduce tan and gives the skin a radiant glow.
8. Milk with rosewater
Mix two tablespoons of milk with one teaspoon of glycerine and one tablespoon of rosewater. Massage this mixture nicely into the skin and leave it on for about 30 minutes to one hour. Rinse and pat dry.
How it helps: This makes the skin supple and smooth, and helps clear marks.
9. Bananas and honey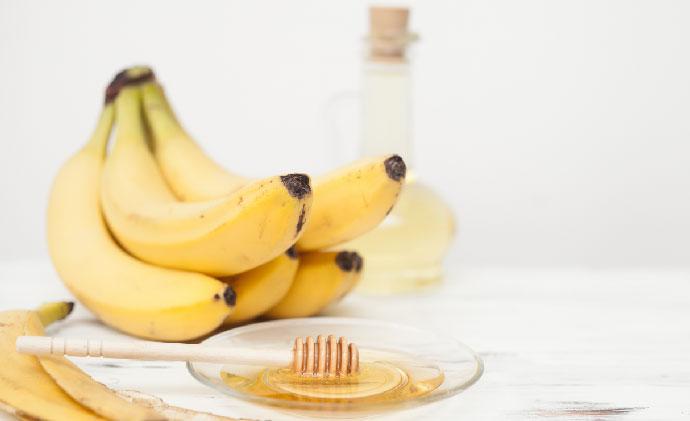 Mash one small banana, and mix with one teaspoon of honey and few drops of lemon juice. Apply on clean face and rinse off after about 30 minutes.
How it helps: Banana and honey work together to nourish, hydrate, and add a natural glow to the skin.
10. Jasmine and honey
Take half a cup of jasmine petals, wash them well, and dry. Mash well and add 1 tablespoon of thick curd and half a teaspoon honey. Apply on a clean face and wash off after 30 minutes to 1 hour.
How it helps: It helps to even out the skin tone and add a natural glow to the skin.
Personal grooming will make your teenager confident and skincare is just a part of it. Help your teenager get over any anxiety about her looks, and teach her to relax and enjoy the festivities.