Worried about your child's eating habits? Check out nutritional food requirements for 0 to 5-year-olds
Sherly Ganesh
2 Mins Read
Sherly Ganesh
Follow
Written For ParentCircle Website new design update
If your kids are regularly feasting on junk food, they are missing out on important nutrients. Here're some tips to help parents meet the nutritional requirements of kids needed for their proper growth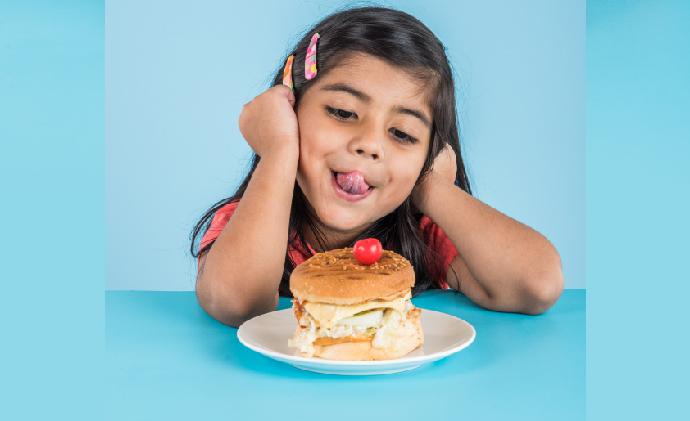 Does your child love gorging on cheese burgers and potato fries? No wonder! Most kids gobble up chocolates, pizzas and sandwiches but say 'no' to healthy and nutritious food. Therefore, it is essential to inculcate healthy eating habits in kids early on and give them a balanced diet to ensure their proper growth and development.
But to do this you need to have a good understanding of infant nutritional requirements and nutrition charts for different age groups. Mentioned below are some tips to help parents fulfill the nutritional requirements of children aged 1-5 years.
Nutritional requirements for newborn baby to 5-year-old kids
Nutritional requirements for 0-6 months: Until babies are 4-5 months old, breastfeeding is the ideal way of providing nutrition. Not only does breast milk fulfill their nutritional requirement but also boosts their immunity. Any transition to other sources of nutrition should begin only after a baby is six months old.
Nutritional requirements for 6-12 months: Although babies can be breastfed until they are 12 months old. After your baby completes six months, breast milk can be supplemented with fresh fruit juices like orange, sweet lime extracted at home. Also, it is better to feed a 6-month-old baby from a cup instead of a bottle.
Nutritional requirements for 1-5-year-old children:
Infants and young children can self-regulate the number of calories they need. Therefore, consider demand feeding and avoid overfeeding young children.
While offering foods to children, parents should consider their overall nutritional value rather than focus on any one nutrient.
Kids under three years of age require foods that are rich in fat. They need at least 27 g of fat every day compared to 25 g required by 4 to 6-year-olds.
Keep kids away from processed food items.
Consider a variety of foods to fulfill the body's requirement of carbohydrates, proteins, vitamin B12, iron, zinc and other nutrients.
Ensure that the diet provides the optimum number of calories needed for proper growth and development.
Encourage kids to engage in at least 40-60 minutes of vigorous physical activities that increase their heart rate. Some such activities are jumping, dancing and running.
Offer fruit juices and milkshakes to kids who don't like eating fruits.
The following chart outlines the daily nutrition requirements of children who are 2-5 years old.