Don't we all want to add to our 'things to do with kids at home' list? Here are some fresh ideas to keep kids occupied at home. If you have a board game lover kid, can you think of anything better than hosting an indoor board games party? Or how about a board game-themed birthday party?
Board games, which have been existing since our grandparent's generation, still pose a stiff competition to the new virtual games. According to an article titled, Board games golden age: sociable, brilliant and driven by the Internet, on the website of The Guardian newspaper, the tabletop board games industry has seen unexpected growth in the past decade. Thousands of new board games are released each year and the top games sell millions of copies.
So, how about hosting an indoor board game-themed party? Children love parties and this will keep them occupied on most afternoons. Involve your child in everything, from planning and prepping to making the final arrangements on the day of the party. This is a sure way to keep your little one busy and entertained, without leaving the house.
Bring back popular board games or educational board games and invite your children's friends to come over and let them learn, engage and have fun!
Invitations
Creating and sending out invites is the first step towards hosting a successful party:
Enter the date, time, venue and other details in the e-invite using an app or software such as

 Add Text 

or

Fotor

.
Create a WhatsApp group that includes the parents of the invitees. Post the invite in the group chat. Alternatively, create an event or a group on Facebook and post the invite.
Interact and exchange information with other parents on your WhatsApp or Facebook group. Get other parents to discuss the games children like to play. Ask them to lend board games if necessary. Group chat also makes it easy to keep a count of the number of attendees.
Alternatively, you can print the invites, fill in the details and send them out.
Decorations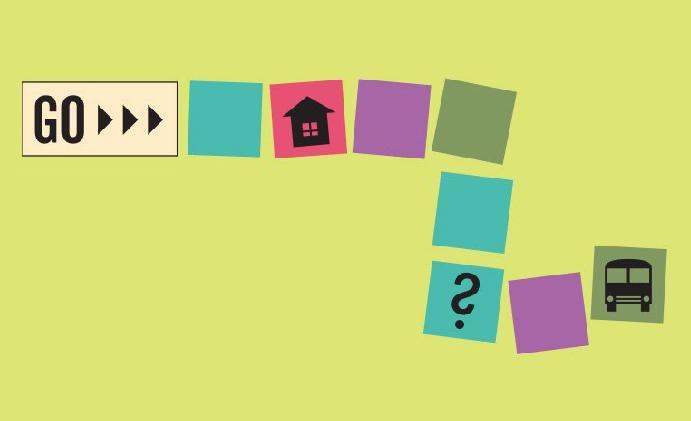 A little effort on the decorations front can go a long way in making your party extra special. Get your family involved in creating these fun DIY board games-inspired decorations:
Create a Monopoly-inspired pathway on the wall. Cut out the letters G and O from black chart paper. Alternatively, you could print each letter on an A4/A3-size sheet and cut along the border of the letter. Stick them on the wall to form the word GO.
Make board game spaces using sticky notes. Draw a thick border on each sticky note using a marker and create a pathway. Add fun text or names of streets and stations. Draw the community chest or the jail, on the sticky notes.
Game piece outlines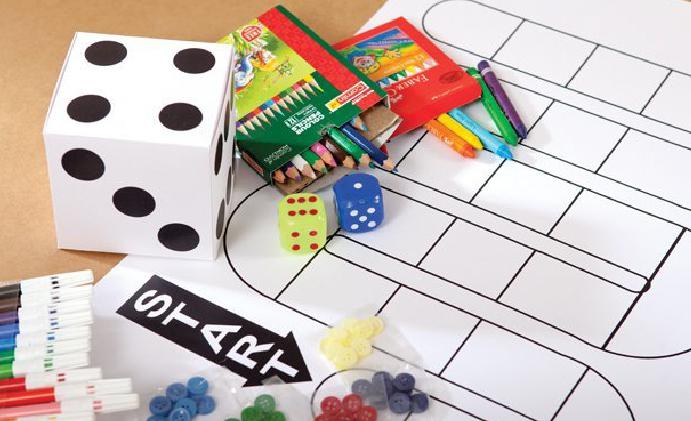 Download game piece templates such as dice, chess pieces, Scrabble letters and playing card suits.
Trace the outline of the game pieces on foam sheets and cut them out.
Using permanent markers, draw the details.
Game trivia
Cut a chart paper into eight rectangular pieces. Write lesser-known facts about board games and stick them around the room. Alternatively, insert them into photo frames kept on the table where the games are being played.
Banner ideas
Use playing cards to make a streamer. Simply stick playing cards on a ribbon in a row and you're done!
Here's a last-minute banner idea: On individually cut square cardboard sheets, write each letter of the word Game On. Make it look like Scrabble tiles. Stick them on a ribbon to create a fun theme-related decoration.
Decorations beyond walls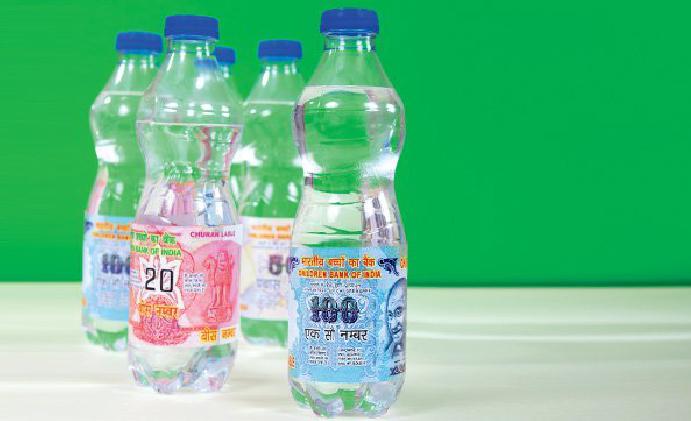 Go that extra mile and give plain old water bottles a makeover as well. Print or buy playing currency notes (available in craft stores) and stick them onto the water bottles as labels. Your Monopoly-themed water bottles are ready to drink from!
Chocolate medals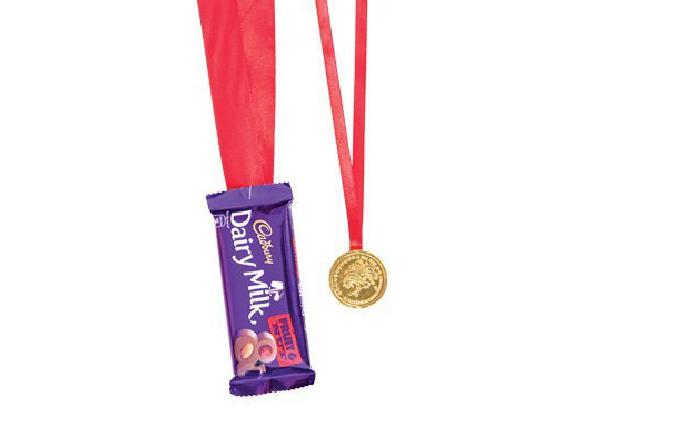 Make the winners feel special! Wondering what to award the winners? Take a few chocolate gold coins and add ribbons to them to make medals. Give each winner one of these edible medals to take home!
Party favours
Say goodbye to expensive store-bought gifts. Thank your little invitees for making the party a hit by giving them customized dice boxes.
In each box, include:
DIY game kit
Chocolates
Candy of your choice
DIY popcorn corner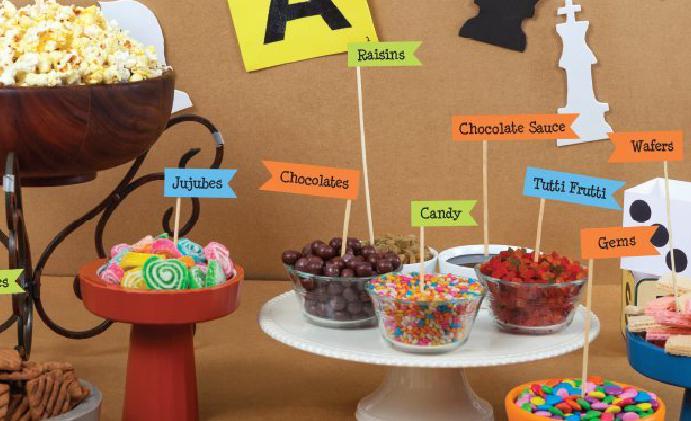 Popcorn is an easy snack to munch on while battling it out on the board.
Set up a colorful self-serve popcorn station for your young guests.
Fill a large bowl with salty popcorn and arrange various sweet toppings next to it.
Give each child a disposable cup or paper cone to let him create his own signature popcorn mix.
The lip-smacking combination of salty popcorn and sweet candies is sure to be a hit with children!
Once the party is over, how about sending a thank you message to your WhatsApp or Facebook group? That would be a nice touch to the party, isn't it? Let's get started and plan out the most unique party in the neighborhood. Let your child and her friends enjoy a cozy evening with board games.