Are you worried about your child's forgetful nature when it comes to studies and exams? Fret not! Here are six super brain foods that can help boost your child's memory. Find out what they are!
Most parents are a concerned lot when it comes to their kid's learning abilities and intelligence. They are constantly on the lookout for ways to improve their child's memory power and concentration to improve academic performance. While there are no proven shortcut techniques to improve memory power, there exists in nature, some wonderful herbs that are known to improve brain function and brainpower.
If you are worried about your child's ability to memorize his lessons and poor attention skills, introducing these memory-boosting natural herbs to his diet might do the trick. However, you have to be imaginative and creative in feeding these herbs to your child as most of them may not appeal to his taste buds.
Natural herbs for brain health
Brahmi and vallarai are two well-known memory-enhancing herbs used widely in Siddha and Ayurveda systems. They are natural brain boosters. Others include arugampul, ashwagandha, moringa flower and jujube fruit. Here are the details of six natural herbs which are good for memory power and brain health including their uses and benefits:
Brahmi (water hyssop)
Vallarai keerai (centella asiatica )
Ashwagandha (withania somnifera)
Moringa flower (Moringa oleifera/drumstick tree)
Arugampul (scutch grass)
Jujube fruit (ziziphus)
1. Brahmi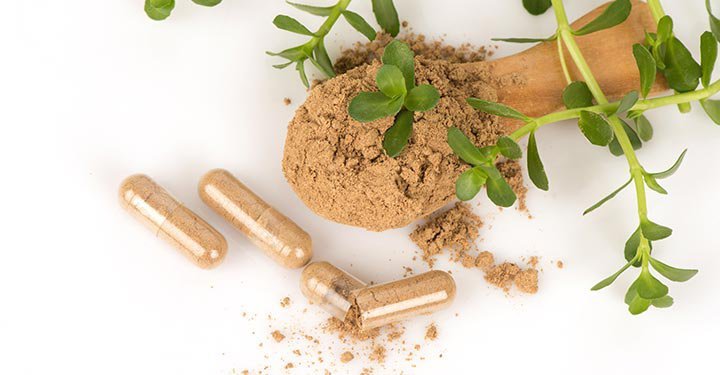 Brahmi is a memory-boosting natural herb that was used widely in Ayurveda. Though in some parts of north India, vallarai is erroneously regarded as brahmi, the herb with the botanical name of Bacopa monnieri is the brahmi referred to in Ayurveda manuscripts. The difference between these two herbs lies in the form and structure of the leaf. Brahmi leaves are more succulent and thicker than vallarai leaves. Like the vallarai, brahmi also grows in marshy wetlands.
Benefits of brahmi in brain development
Brahmi is a popular memory enhancer that can be given to children for brain development and immunity. Its therapeutic properties help in improving memory retention as well as long-term and short-term memory. It also promotes good sleep, calms the mind and helps in relieving anxiety.
How to use brahmi leaves and powder
Dry the brahmi leaves and powder them.
Mix 2-3 g of the powder in honey and take it twice a day. Brahmi powder is available in capsule form in Ayurveda and Siddha stores.
Brahmi leaf kashayam (decoction) can strengthen the nerves, thus helping your kids stay fresh and rejuvenated throughout the day. To make the kashayam, boil a handful of fresh clean brahmi leaves in 2 glasses of water. Reduce the water to one glass and allow it to cool. Give your child half a glass to drink, twice a day.
2. Vallarai keerai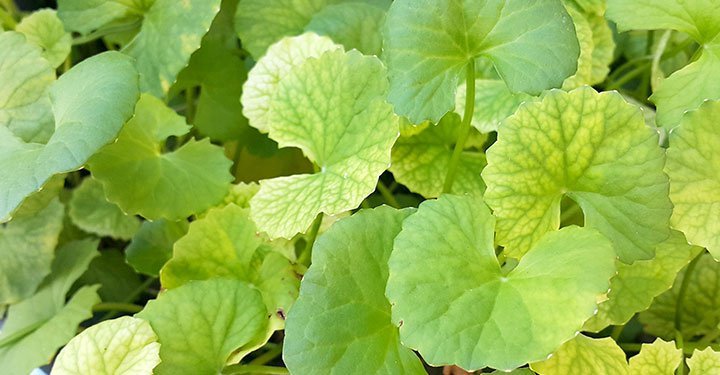 Vallarai (Centella asiatica) is regarded as a kayakalpa herb in Siddha medicinal system. Vallarai is called mandookaparani (frog's leg) in Sanskrit as the leaves resemble the legs of a frog. These creepers grow in shades near lakes and water bodies in a cool temperate climate. It is widely used as brain food to improve memory.
Benefits of vallarai keerai
Vallarai keerai is widely used as brain food to improve memory and boost brain function in kids. It has been used as a memory booster because of its ability to relieve tension and anxiety. It has diuretic properties and is used in treating stomach pain, mouth ulcers and bowel disorders. It is an ideal brain food during exams.
Other uses include:
curing skin diseases
purifying blood
fortifying liver
treating constipation and hemorrhoids
expelling intestinal worms
curing cough and cold
How to use vallarai leaves
Dry vallarai leaves in the shade and powder them. Take a pinch (2-3 g) of dried vallarai leaves with honey or milk. The young and the old can take this twice a day (morning and evening) to improve their cognitive skills and memory power. It lowers their anxiety and keeps them calm and collected. Another option is to take fresh raw vallarai leaves (5-6 leaves) in the morning and make your child chew them thoroughly and then swallow them.
3. Ashwagandha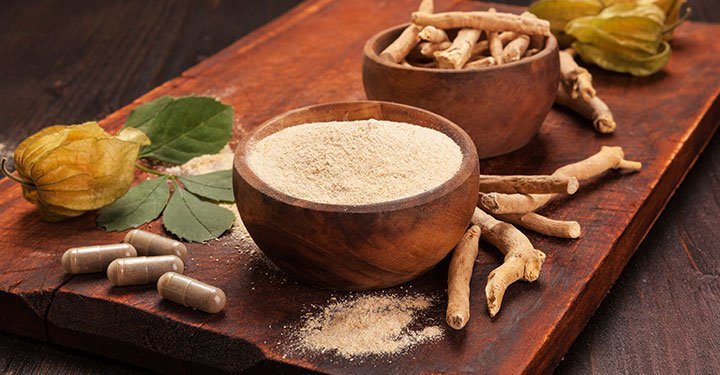 Benefits of ashwagandha
Ashwagandha (Withania somnifera) is a well-known stress-buster and memory enhancer. Recent studies have shown it to be helpful in treating Alzheimer's and dementia. In fact, ashwagandha is a rejuvenator par excellence that can bestow overall good health.
Ashwagandha is also used in Ayurveda to treat:
dementia
skin cancer
sleeplessness
renal cancer
fatigue
ill-effects of chronic stress
How to use ashwagandha
The root is purified by boiling it in milk a couple of times, then dried and powdered. Ashwagandha is available as a powder and also as a lehyam (herbal paste) in Ayurveda stores. Mix a teaspoon of the powder in a glass of warm milk and make your child take it twice a day, or give him a spoonful of lehyam followed by a glass of warm milk.
4. Moringa flower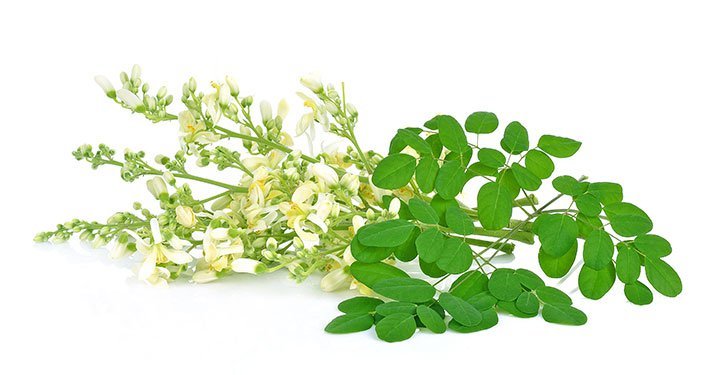 Benefits of moringa flower
Moringa flower is a storehouse of vitamins and amino acids. The moringa tree (drumstick), found all over India, is regarded as a Brahma vriksha by Siddha saints. All parts of the moringa tree - root, bark, leaves, and flowers - have medicinal properties. The moringa flower helps with concentration and with clear vision.
How to use moringa flower
Collect 10-15 moringa flowers and boil them in a glass of milk for a minute or two. To this, add palm sugar as needed. Give your child to drink this 4-5 times a week in the morning. This drink:
helps improve memory
treats eye irritation caused by prolonged TV and computer usage
strengthens the nervous system
keeps your child fit and healthy
5. Arugampul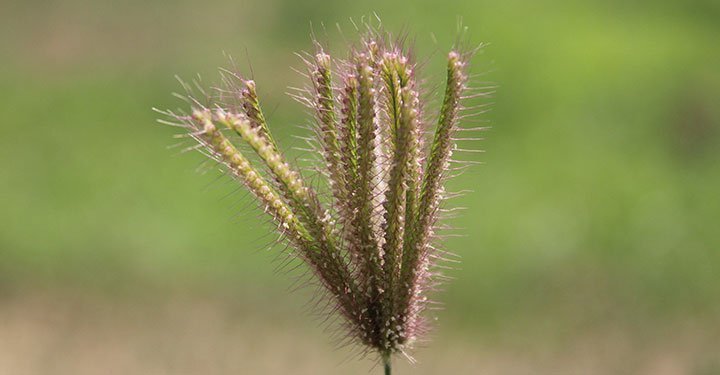 Arugampul (Cynodon dactylon) or dhoorva is a tenacious grass that withstands drought only to spring back into life after a rain shower or two.
Benefits of arugampul
Also known as Bermuda grass, it is a great detoxifier as well as an immune-modulator. It neutralizes acidity and improves digestion. Arugampul also helps in concentration and mental sharpness.
How to use leaves of arugampul
Extract the juice of thoroughly washed fresh arugampul leaves. Add water or tender coconut water (twice the quantity of the extract) to dilute the juice. Give this to your child early in the morning on an empty stomach.
6. Jujube fruit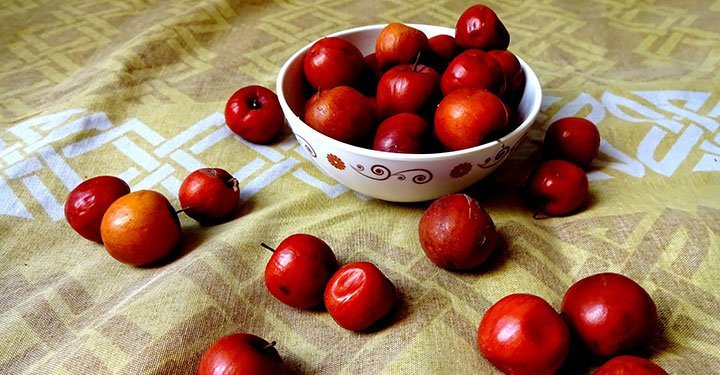 Benefits of jujube fruit
Jujube fruit (elanthai pazham in Tamil) is used in Siddha, Unani and Ayurveda to soothe the mind and calm the nerves. Chronic stress and tension can lead to memory impairment. A natural brain booster, jujube helps reverse this condition. A decoction of the fruit has been found to help improve memory.
How to use jujube fruit
Remove seeds from 10-15 numbers of jujube fruit and collect the flesh. Add four glasses of water to this and boil till it is reduced to two glasses. Allow it to cool. Add honey or palm jaggery as needed to this preparation and give it to your child in the morning. Regular intake for a month or two improves memory while supplementing the vitamin and mineral needs of the body.
Elanthai vadai is a well-known preparation available in Siddha pharmacies. This is made from dried jujube fruit, palm candy or jaggery, tamarind and red chilies. Taken in moderation (5-10 g a day), elanthai vadai stimulates appetite, aids digestion and helps to improve memory power.
Try giving these healthy brain foods to your child from an early age and on a regular basis. These age-old herbs with natural memory-enhancing properties will work wonders for your kid's memory and brain development.