Does your child have a million questions about Republic Day? Here is how you can answer them to help her learn more about this significant day in our country's history.
What comes to your mind when you think about Republic Day? For most of us, it is about watching the flag hoisting ceremony in school or in the neighborhood, singing the national anthem with patriotism and watching the parade on TV. This year, India is gearing up to celebrate its 72nd Republic Day, and we thought we could help your family learn more about this important day. As you watch the famed parade on TV, talk to your child about the significance of Republic Day and why we celebrate it. Of course, he will have a million questions about it. That's why we are here to help.
Here are a few possible questions your child might have, as you talk to her about the national holiday. Read on - you might learn something new as well.
What does 'Republic' mean?
What you can say:
A republic is a form of government where the people of a country elect or choose their leaders. These elected leaders make decisions on behalf of the people and ensure the country's well-being. If the people do not like the way the elected leaders run the country, they can vote them out. This makes the people the source of power. This is different from a king or monarch's rule, where the king is selected by inheritance, and he takes the final decision regarding matters of the country. India is a republic country. We choose the representatives of our state and central governments.
What is the difference between Independence Day and Republic Day?
What you can say:
After almost 200 years of the British rule, India attained independence on August 15, 1947. Every year, we celebrate this day as Independence Day. On January 26, 1950, India was declared a republic country. This day is celebrated as Republic day.
Why do we celebrate Republic Day on January 26?
What you can say:
After independence, India did not have its own set of laws. We were still following laws set out by the British during their rule. On August 29,1947, a Drafting Committee was appointed to draft our own set of laws and principles to govern the country. This set of rules, called the Constitution of India, was put together by the committee. They prepared a draft constitution, which was later modified many times. Finally, it came to effect on January 26, 1950. On this day, India was declared a republic country, and hence, we celebrate this day every year as Republic Day.
What is the constitution? Where is it?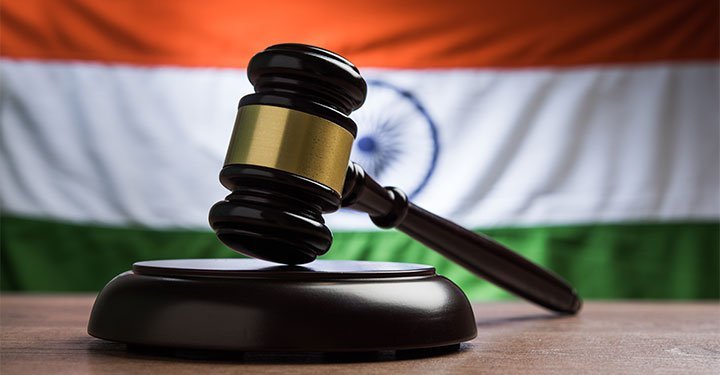 What you can say:
A constitution is a set of laws or principles that governs and guides how a country operates. India's constitution was drafted by a drafting committee with Dr B. R. Ambedkar as the chairman. Ours is the longest constitution in the world, with 448 articles. The original document of the constitution is now preserved in a helium-filled case at the Parliament House in New Delhi.
Why do we have a parade on Republic Day?
What you can say:
The Republic Day parade is held at Rajpath, New Delhi, every year, to mark the importance of the day. It is the largest parade in the country, lasting for up to three days. The first parade was held in 1950, and the tradition has continued over the years. The parade opens with the unfurling of our national flag by the President of India. He then gives away awards like the Ashok Chakra and Kirti Chakra to the armed forces. Children who receive the National Bravery award are also part of this parade. This is followed by a march by the regiments from the army, navy, and air force, along with their bands. Different states also participate in the parade and display huge floats signifying their culture. The celebrations usually conclude on January 29 with the Indian Beating Retreat ceremony, performed by the bands of the three military wings.
Activities you can do with kids on Republic Day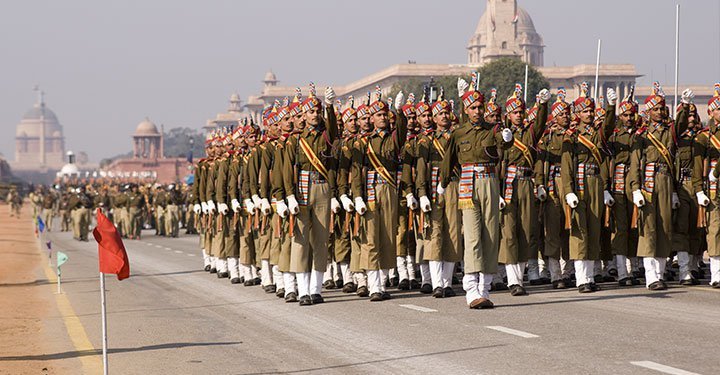 Wake up early and watch the parade's live telecast together
Take them to a flag hoisting at their school or in your neighborhood
Organize a fancy-dress competition at home. You can also rope in your family living in other cities for this and make it a virtual competition
Ask the kids in your neighborhood or apartment to prepare a skit and enact it on Republic Day
Reach out to the elders in your neighborhood and initiate a story-telling session for the kids. Talk about our national leaders who fought for freedom and who wrote the constitution
Host a quiz for the kids and see how much they know about this national holiday
Cook up a tricolor storm at home and urge your kids to help you out.
Now that you have so much information about Republic Day, go ahead and share it with your kids. This way, they will learn more about the country and how its leaders worked hard to give us a set of laws we cannot do without. Happy Republic Day!
Also Read
Interesting Facts About Republic Day That Every Kid Should Know
Republic Day Events And Activities For Children In Your City

5 Word Games For Your Child This Republic Day
7 Activities To Teach Children About Unity

Republic Day: Places In India That Make You Feel Patriotic
About the author

Written by Kerina De Floras on January 25, 2021.
Join our Circles to share, discuss and learn from fellow parents and experts!
Looking for expert tips and interesting articles on parenting? Subscribe now to our magazine. Connect with us on Facebook | Twitter | Instagram | YouTube