How do you plan to celebrate Gandhi Jayanti? Why not use the occasion to make the Mahatma and his message of peace, truth, and non-violence more real for your child? Here are some fun activities
"If we are to teach real peace in this world, we shall have to begin with the children"  - Mahatma Gandhi
Children these days do not know much about Gandhi. Gandhi Jayanti commemorates the birth anniversary of Mohandas Karamchand Gandhi, and it might be the perfect time to talk more about the Father of the Nation to children. Involve your children in activities that will help them better understand Gandhi's message of peace, non-violence, and his unflinching regard for truth. Create fun games, have a blast dressing up, or recreate some significant moments from Gandhi's life.
Here are some activities that you can do with your child:
1. Dress up like Gandhi
Gandhi's most enduring characteristic was his simplicity, which reflected in his look and attire. So, give your children the opportunity to dress up like the Mahatma. Younger children can wear ready-made dhotis, while older kids can learn how to tie a dhoti.
Wrap a long, white cloth around the upper body, the way Gandhi used to. To get the bald look, the easiest way is to simply use a skin-colored swimming cap. Alternatively, you can tie a flesh-colored cloth snugly around the head so that the hair is completely covered. Accessorize with a long walking stick (without the curved end) and round spectacles. You can either buy one or make a frame at home using copper wire.
2. Visit a museum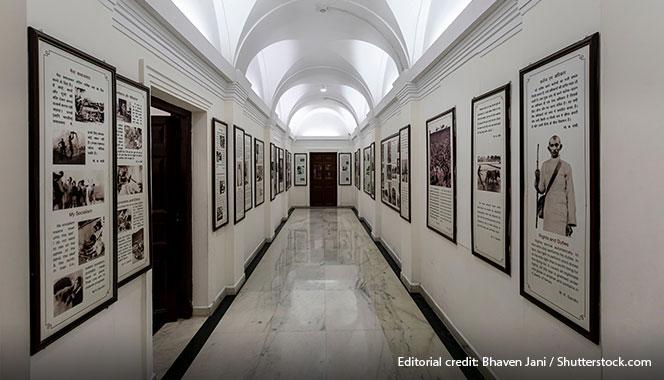 A museum is a great place for children to see, read and understand our struggle for freedom. Most museums in India which showcase incidents from the independence struggle will also have a special section on Gandhi and his life. Find out if the museum has an interactive section or films and videos about India's freedom movement. This will help children understand the role played by Gandhi and the sacrifices he made unstintingly for the country. Once you get back home, conduct a quiz or have a discussion about your visit, and find out what your children learned.
3. Introduce them to the charkha

Kids these days want to sport the latest fashion trends, and so, might not be aware of khadi or the charkha (spinning wheel). Introduce them to the charkha and explain how it is used to spin fiber into yarn. Talk about how Gandhi used it to bring about a sense of self-reliance among the people, and how it helped play a significant role in the freedom movement. Describe how weaving clothes using the charkha was a major source of livelihood in the villages. Also, urge them to try the khadi fabric, which is not only eco-friendly but also comes in beautiful hues nowadays.
4. Play a game about truth
Gandhi was a firm believer in truth, and no wonder he gave his autobiography the title, The Story of My Experiments with Truth. Use the opportunity to play a game about honesty with children. To make the game more interesting, you could even offer simple candies or chocolates as treats when the kids give honest replies.
Here are a few sample questions:
Have you ever snuck a snack even when told not to?
Have you ever lied about finishing your homework?
Have you ever faked illness to avoid a test in school?
5. Talk about the 'Three Wise Monkeys'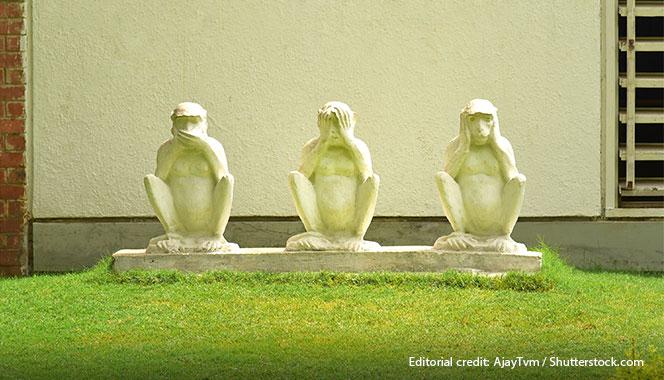 The three monkeys stand for 'SEE no evil, HEAR no evil, and SPEAK no evil'. It is believed that Gandhi owned a statue of the Three Wise Monkeys, a visual metaphor for his message of peace and tolerance. Use this theme in a game, which can be enjoyed by children of all age groups.
Things you will need
A pair of black goggles/dark glasses
Headphones
A piece of cloth with a zipper
How to play
Every time you say 'See no evil', the children must all put on the dark glasses. When you say 'Hear no evil', the children need to wear the headphones and, every time you say 'Speak no evil', they must hold the zippered cloth against their mouth. Call out these phrases at random and see who wins by doing the right action for each phrase.
6. Indulge in art and crafts
Ask children to come up with creative ideas to depict Gandhi's life through art and crafts. It can be a painting of Gandhi, a model of the spinning wheel, a motif of the three wise monkeys, and so on.
7. Take a lesson on cleanliness
Gandhi has said that cleanliness is next to godliness. Use the occasion to make your children more responsible by getting them to clean their room. Tell them that Gandhi made cleanliness and sanitation an integral part of his philosophy. Explain how cleanliness is essential for their physical well-being and for a healthy environment.
After all the activities are done, watch movies together as a family. Choose movies that deal with the themes that played a vital role in Gandhi's life. Here are some suggestions: Gandhi, Lage Raho Munna Bhai, Swades. 
Gandhi played a significant role in India's freedom struggle. He also inspired millions of Indians during his lifetime. Even today, his life, values, and his expansive literary output have made a huge influence on people in our country and also around the world. Use the day as an opportunity to make Gandhi come alive for your children.