10 Personalised Father's Day Gifts From a Daughter. Time to celebrate your father
Anitha Bennett
5 Mins Read
Anitha Bennett
Follow
author parentcircle author parentcircle author parentcircle author parentcircle author parentcircle author parentcircle author parentcircle author parentcircle
Father's Day celebrates the steadfast love of a dad. Here are some wonderful ways to make your dad feel special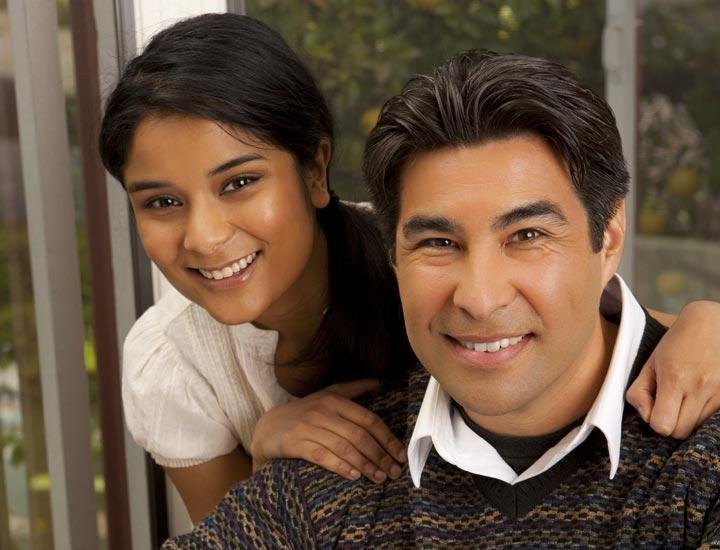 'A father holds his daughter's hand for a short while, but he holds her heart forever' - This saying will find an echo in the heart of every dad who has a darling daughter, and every daughter with a doting dad. With Father's Day around the corner, what can you do to make your dad feel loved, wanted and truly special? Read on for ideas for memorable ways in which to say, "I love you Dad!"
'Then' and 'now' - Find a favorite picture of you and dad taken years ago. Try and recreate the same pose, in the same setting if possible, and with both of you wearing clothes as similar to the original ones as you can manage. (Dad's lost some hair over the years? Don't worry, you can always photoshop the image and give him a funky hairstyle!) Write the dates of each photograph, and put them together in the same frame. You can even make it a series, adding a fresh one each year, and re-sizing and re-framing as needed.
Down memory lane - Make a photo album by cutting out black card stock sheets to the desired size. Insert butter or wax paper between the sheets. Get the sheets spiral-bound. Design a funky cover - doodle, use cute stickers or cut-out pictures. Stick a picture of you and dad on each sheet and put in a handwritten note under each photo. Get sentimental, get lovey-dovey ... tell him in writing what you've wanted to say out loud all these years!
Wearing your palms on your backs - Paint dad's left palm with fabric paint in his favourite colour. Press it down on the back of a plain white T-shirt. (Remember to put a thick wad of newspaper inside the T-shirt, otherwise the paint may seep on to the front). Paint your right palm with the same colour and press it down next to dad's handprint. Write the date or a loving note to dad with a fabric pen under the handprints, or on the front of the T-shirt.
Mug shots - How about a pair of matching mugs for the two of you, to spend some cosy tea-time together? Find a favourite picture or quote and get it printed on a couple of mugs at your nearest studio, and you'll find yourselves thinking of each other every time you enjoy a cuppa.
Celluloid bonding - Is there a movie that you and dad both love? Or is there a film dad always wanted to see but hasn't had the time to watch yet? Rent the DVD if you have a player at home, or book tickets for the movie. Buy a big bag of popcorn and share it with your dad as the two of you bond in front of the screen.
Stone paper weights - Running short of time and money? Don't you worry, a unique gift is probably lying in your backyard. Just pick the smoothest pebble or rock that you can find. Wash it thoroughly, dry and paint it with waterproof acrylic paint. Add some glitter before the paint dries. Place it on daddy's work desk with a note that says, "My daddy rocks!" Or, if the pebble is big enough, paint the message on it. He'll be showing it off to his colleagues for days.
A sweet message - Crush a pack of nutty cookies. Melt a big bar of chocolate in the microwave oven and mix the powdered cookies into it. Wait till the mixture cools a bit, and then shape into balls. Roll the balls in desiccated coconut or powdered nuts and refrigerate. Wrap each ball in gold foil and put them into a nice box or clean bottle. Tie a bow around it and attach a note saying, 'To the world's sweetest dad!' He'll love it!
Daddy puzzle - Write a message to your dad or stick a picture of a scenery shot during a family holiday on a piece of thick cardboard. Cut the picture into ten random pieces. Spray clear varnish over the pieces to seal the picture. Put the puzzle pieces in an envelope and let dad have fun trying to get the big picture.
Get him on his hobby horse - Does your dad have a hobby? How about putting some of his favorite things together? If he is a sports fan, you can get him a sports magazine and some accessories for his game. If he is into reading, consider buying him the latest book by his favourite author or even a set of books.
Keys to his heart - A keychain is something that your dad will surely carry around all day with him. Buy one which you can customise by adding a photo or a tag with a quirky saying. Wait till he's busy watching TV at night, and transfer his keys on to the new key chain. Then enjoy his surprise when he reaches out for his familiar bunch of keys and picks up the new, personalised one instead!
Though every day is a wonderful new opportunity to express your love for your dad, Father's Day is an occasion when you can go the extra mile to show him how much he means to you. Don't miss the chance. Apart from making your dad's day you will also be making memories for life!
"This Father's Day I plan to make a customised bookmark for my dad with his initials doodled in intricate Zen art. I also plan to bake his favourite apple crumble and my little brother Brian will buy some vanilla ice-cream with his pocket money to go with it! I always make or draw something for Dad. I love adding long, handwritten notes with little jokes, quotes and anecdotes to my gifts. My brother gave Dad a coupon book last year with a bunch of things that Dad could redeem - like having his car cleaned or having possession of the remote control all evening! My father really enjoys our gifts and reading our notes, and gets all warm and fuzzy every time."
-Tanya Bennett, age 15

We're back with the 2021 edition of the #GadgetFreeHour! So, take the pledge to switch off all gadgets and spend time with family on Nov 14, 2021 between 7:30 PM to 8:30 PM Pledge Now