Mother-daughter dance duo, Sonalika and Shrinika, share a passion for Odissi and a mission to mesmerize audiences all over the world with their graceful performances
When dancers Sonalika and Shrinika Padhi Purohit perform on stage, it's sheer poetry in motion. Apart from their graceful moves, what keeps the audience enthralled is the beautiful bond that mother and daughter share. An acclaimed Odissi dancer, Sonalika had not planned on turning her daughter into a dancer like her.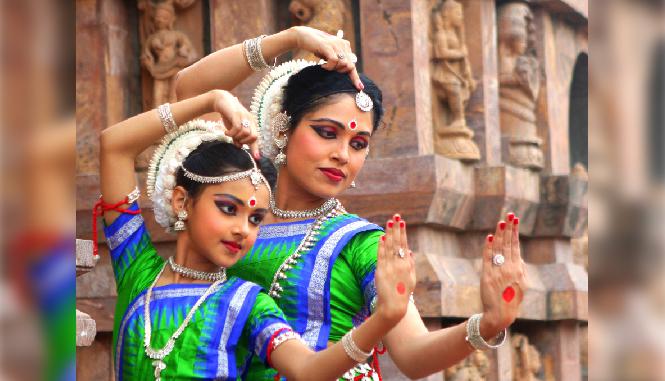 But from the time she was a baby, nothing seemed to bring little Shrinika more joy than dance. She has been described as "God's gift to Odissi" by the late Minati Mishra, a legendary Odissi dancer. Shrinika, who is now 11 years old, has earned accolades for her performances at many prestigious events.
ParentCirclecaught up with Sonalika and Shrinika to learn about their journey and interests, how they spend time as a family, and how young Shrinika balances her passion for dance and studies.
Excerpts: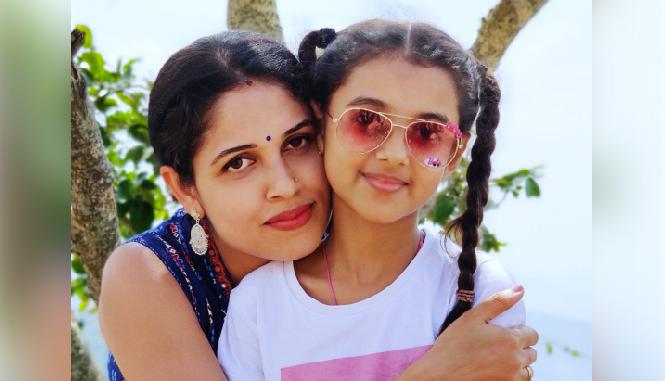 Sonalika, how did you introduce Shrinika to dance?
She was always exposed to dance, as my mother, aunt and I are dancers. She must have experienced it in the womb itself, as I used to practice when I was pregnant with her.
From the time she was a toddler, Shrinika would play with my costumes and ghungroos (ankle bells). Seeing her enthusiasm, I started showing her some moves. She picked up dance poses fast and loved the costumes and jewellery of Odissi. When she was around three years old, I made her a tiny dance costume and encouraged her to go on stage during a dance show. To our surprise, she performed well—her footwork was marvellous for someone so young. The audience loved watching the young dancer matching steps with others.
But I didn't begin her formal training in Odissi till she turned 4. She took an interest in training and was devoted to it, which made the training journey easier for me. I will always be indebted to my Gurus, Guru Rabindra Swain, Guru Sundarlal Patela and my current Guru, Smt Sikata Das for their teachings over the years. With the learning that I gained, now I am confident to guide Shrinika on her dance journey.
Shrinika is good at studies. How does she balance dance and studies?
The rigors of classical dance teach you discipline and hard work. She started young and has managed to balance studies and dance well so far. My husband and I don't pressurize her to excel in either of them. But Shrinika manages her time well. And it's not only dance and studies, she plays, watches TV and does yoga and aerobics too! She's fond of drawing and does excellent pencil shading.
Tell us about your daughter's interest in yoga.
Shrinika and I regularly practice aerobics and exercise. She developed a liking for yoga during the pandemic. It helps her keep agile while improving her postures in dance. Now, both of us practice a bit of yoga along with other exercises every morning to feel refreshed and stay fit.
 What's your favorite family activity?
My husband Srimanta, Shrinika, her younger brother Shriansh and I love to take short family trips in and around Bangalore whenever possible. All four of us love the outdoors, and the kids love nature photography. We loved going out to the movies too.
The pandemic has changed our lives forever. What's your biggest takeaway from it?
It has definitely taught us to be cautious and, at the same time, to stay positive and learn to adjust to the new normal. In our home, we try to focus on the job at hand and not spend too much time discussing the pandemic.
During the first wave of COVID-19, Shrinika and I found it challenging to practice Odissi within the confines of our flat. So, we asked for permission and started going to our apartment complex park early morning to practice. Shrinika would help me finish the household chores so that both of us could give time to our practice.
I also run a dance school, Ekaagra Svarasa Academy (Bengaluru), I started giving dance lessons virtually during the pandemic, as kids forget all the dance steps if they don't practice regularly. I also wanted to make dance videos on YouTube. My husband helped me with the technicalities of making videos.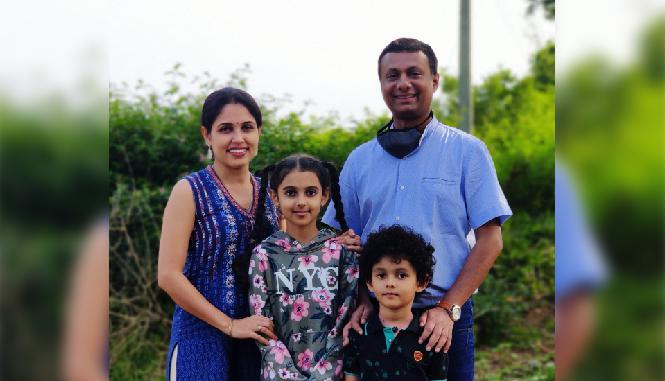 At home, we always talk in our mother tongue, Odia. However, during the pandemic-enforced extended stays at home, I helped Shrinika to recognize and write Odia Swara and Byanjan Varna. Learning it has helped Shrinika understand the nuances of Odissi better.
You and Shrinika have performed at many places. Which one was the most memorable?
Our performance at the Isha Yoga Foundation, Coimbatore was a huge success. We really enjoyed performing there.
Other than that, we performed Krishna Leela in Durgapur (West Bengal). When we ended our performance, the audience just erupted with joy. There was an electric atmosphere inside the auditorium that day with people clapping and cheering for a long time! That was one of the performances that encouraged us to hone our craft more and perform better.
If not for the pandemic, we would have performed in many places outside the country, too. We recently performed virtually for shows in the US and UK where we were supposed to travel and perform.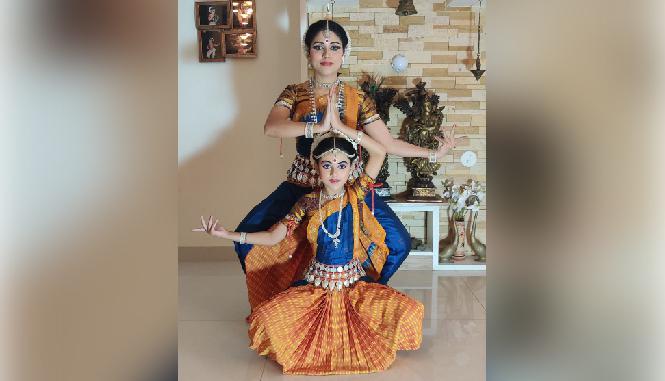 Do you think spending long hours in front of the screen can prevent children from pursuing other hobbies?
Definitely. Everyone should have a hobby, as spending time doing something you love can keep you engaged productively.
How do you engage your children in activities that do not involve screens?
Doing yoga, taking long walks in our housing colony, and preparing some traditional delicacies during festivals are some of the ways we spend quality time together as a family.
 Is your son Shriansh interested in dance? How do you create a gender-sensitive atmosphere at home?
At home, my husband and I try to avoid gender stereotypes while interacting with the kids as much as possible. Both the kids were free to choose toys or clothes of any color from early on. Seeing Shrinika and my practice, our son, too, showed interest in learning dance, and we all encouraged him to do so. However, training for classical dance is tough, and he's still young. If he wants to pursue dance seriously, we will support him.
Life must be busy with professional and personal commitments. How do you make time for everything?
Of course, it gets hectic. But I made the choice to have it all, so I gladly organize my duties as a professional, a dancer and, most importantly, a mom.
Most moms neglect self-care while raising children. How important is self-care, and how can a busy mom indulge herself?
Self-care is very important. However, everyone has their own way of dealing with stress. Meeting friends and talking to family help me relax a lot. My husband and kids ensure that I take adequate rest and don't overexert myself.
What's your message for ParentCircle moms who are balancing a career and home?
These days, moms have become smarter, and they know how to balance their career and home!
Shrinika on her most memorable performance

"Before the pandemic, in 2019, my mom and I went to Dharwad (Karnataka) for a performance. At the end of the performance, the entire auditorium gave me a standing ovation. Later, an elderly lady came backstage. Teary-eyed, all she could say was that our performance on Yashoda and Krishna's childhood banter had made her so emotional that she could barely talk. She gave me some money as a blessing as she was enthralled by my performance. I was touched by her words and will never forget that incident." - Shrinika
All They Want To Do Is Dance!
Shrinika was the opening performer at the prestigious India International Dance Festival in Bhubaneswar in 2018
She first appeared on stage during the Naman Odissi festival in 2013
Shrinika performed at the closing ceremony of Odissi International, the third annual union of the global Odissi family
Sonalika and Shrinika performed at the Navratri celebrations at Isha Yoga Center, Tamil Nadu
Mother and daughter first performed together in Pushkar, Rajasthan, when Shrinika was 5 years old