Having a baby is a life-changing moment and nothing will ever be the same again
Pooja Vaswaney Gambir
3 Mins Read
Life is a journey which teaches us so much along the way – patience, perseverance, persistence, but most of all, HOPE. Every journey must be looked at in a positive light, despite the challenges you face along the way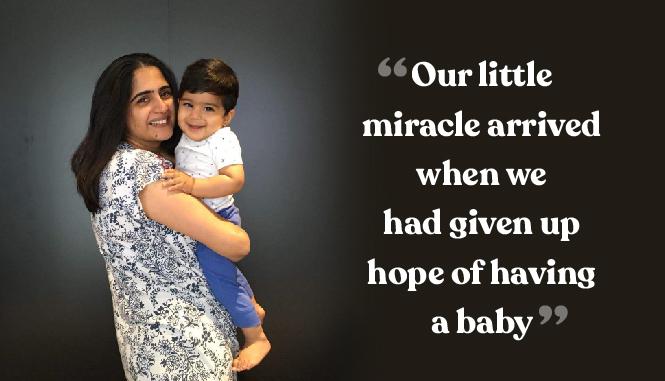 I've always been fond of children from a young age. I would play with young children everywhere I went so when it came to my turn without the blink of an eye, I knew I wanted to have a family. Never did I think, for even a second that I would face any challenges, but as I said - life is a journey! After numerous years of natural attempts, visits to multiple doctors, places of religious worship and the prayers of many, I failed to conceive. I did have one missed abortion, but I didn't allow it to hamper my spirit. I was also diagnosed with PCOD, but the doctors didn't seem to think it was severe enough to hamper my chances of conception.
After much contemplation, my husband and I finally decided we'd try and seek medical intervention. Over the course of a few years, we encountered big fat medical bills, many injections, tests and hundreds of visits to the hospital. We had to take a hysterosalpingography (HSG), 3 IUIs which failed, and 3 IVFs which also failed with one final terrifying experience which turned out to be an ectopic pregnancy (the fertilized egg grows outside the main cavity of the uterus)!
After that scare, my husband finally put his foot down and said that it was probably not meant to be. He couldn't see me go through any more medical interventions to fulfil my desire to have a family. It also affected my mental and physical being with so much external interference. We finally decided to file for adoption. The paperwork was immense and the procedure and waitlist were very long, but we persevered. Our papers were accepted, and we were granted a 'number' on a waitlist. We were now one among thousands of others waiting to experience the fulfilment of becoming a parent. It looked like it could be easily a two-year wait.
An unexpected surprise
Midway through our waiting period, I noticed some swelling and felt a mild chest pain. I went to the gynaecologist for a check-up thinking (having googled to self-determine what was wrong with me - never do that!!!) I had breast cancer! When we reached the hospital, upon understanding my history and learning of the most recent ectopic pregnancy, she asked me to take a pregnancy test and a scan.
To our utmost surprise, not only did we see two little pink lines on the test, but my little miracle baby already had a heartbeat, and I didn't even know he was there!!! I had made a note of every period cycle for close to 10 years and now after I had stopped counting, this little miracle had appeared.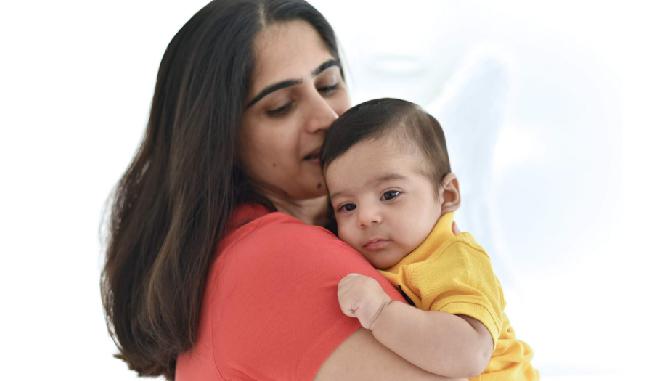 My journey of breastfeeding
Having a baby is a life-changing moment and nothing will ever be the same again. My advice to parents out there would be to make the most of your breastfeeding journey. Before you know it, your kid will grow up and you will miss breastfeeding them. Post-pregnancy is a tough phase and for me, this was the most challenging role that I ever had to play.
Some of my key learnings during my breastfeeding journey include:
Limited sleep schedules mean you will be exhausted. Try to get as much sleep as possible. Your baby is important but so is your health. Rest, rest, and rest.
Family support plays a key role in the initial months. A helping hand is always welcome.
A baby cries for multiple reasons. And not always due to hunger. When the baby is hungry, they will give you cues.
Do not be afraid to ask questions or consult a paediatrician or a lactation consultant to clear your doubts.
"Me" time is important. Going to the parlour, socializing, meeting with friends should not be stopped. You need a breather. Even taking a short walk helps.
My story is a living example that we all need to keep the faith, not lose hope and always believe that good things come to those who wait (some more than others), and not give up.