Quality Family Time: Why Spending Quality Time With Family Is Important
Leena Ghosh
7 Mins Read
Does living with the family also mean spending quality time with the family? Not quite so. Here are a few ways you can have some fun quality family time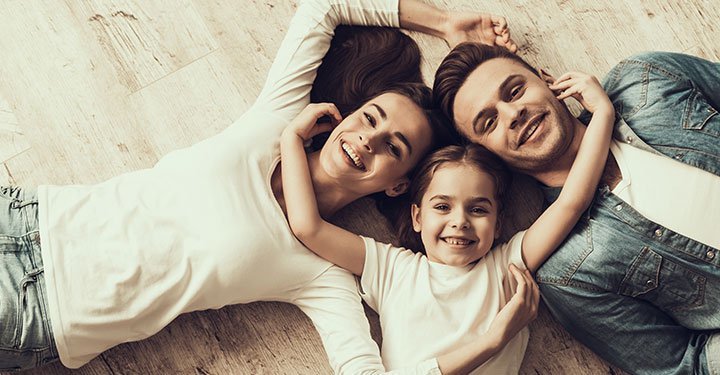 The past year has taught us a lot of things. We learnt to appreciate the simple things in life, pay attention to health and hygiene and most of all, not to take anything or anyone in life for granted.
Apart from this, most of us, especially parents, were trying hard to balance work and home life as our office and home merged into one. This, in turn, affected how we spent quality time with our family.
According to the study, 'Family Time Use and Home Learning During the COVID-19 Lockdown', leisure time for parents decreased drastically last year on account of the lockdown. Before the lockdown, 70% of parents reported having some leisure time around 7 p.m., but during the lockdown, this figure dropped to 40%. The time spent with family was severely affected.
Benefits of spending quality family time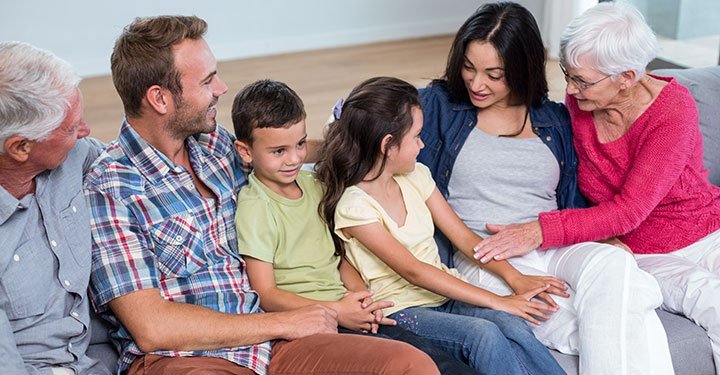 For most of us, getting together as a family is all about having fun. But, there is more to this than meets the eye. Let's look at a few of the several benefits of spending quality time with our family and children. It:
Improves communication skills: As you communicate more with your child, it makes him feel heard and encourages him to express his thoughts and feelings. He learns new words and new ways to express himself.
Builds a stronger bond: When you spend more quality family time with your little one, you strengthen your bond with your child and build mutual trust. When your child connects with you and trusts you, she is more likely to listen to you and behave better.
Improves academic performance: Several studies have indicated that spending quality time with the family improves the academic performance of the child. When your child knows she has your attention and she can reach out to you any time, she feels safe and secure. She will be less stressed and more motivated to focus on her studies and other activities.
Reduces behavioral issues: When you spend quality family time with your child, it gives your child the opportunity to talk to you about his concerns and challenges. When a child feels heard and understood by his parents, he builds trust in them. He is less likely to misbehave or be aggressive. A well-adjusted and happy child is also less likely to become involved in risky behaviors like substance abuse or violence.
Boosts self-confidence: The quality time you spend with your kid will not only make your child feel happy, it lets her know that you are there for her no matter what. This gives her the courage to try, fail and try again. And, when she does achieve success (sometimes after several tries), she develops confidence in herself.
Improves mental and physical health: Children need love and attention as much as nutrition and exercise. So, when you connect with your child every day, she feels loved and cared for. This sense of security helps boost her emotional health and mental well-being.
Ways to spend quality time with family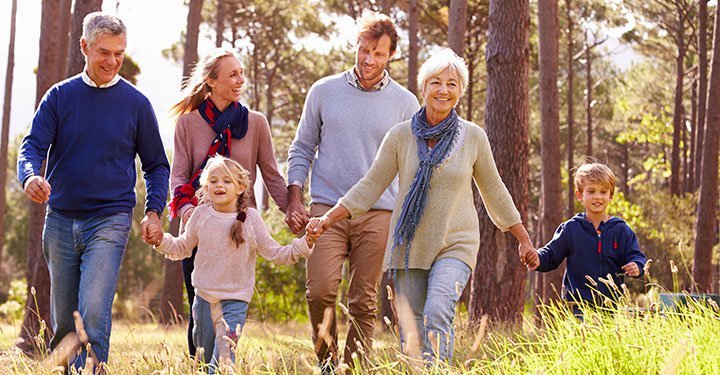 Have meals together: Mealtimes are a great opportunity for family members to come together and talk about their day. Dedicate these special few minutes to your family. Put aside your phones and gadgets, and pause that movie; instead, talk and bond over a home-cooked meal.
'Plug off' every day: In our fast-paced lives, we find little time to unwind. Nowadays, it is usual to turn to a gadget to find a little bit of relaxation. And, before we know it, we become addicted. With our growing dependency on gadgets, we tend to overlook the little things that bring a smile to our faces. So, every day, take a break from your digital routine for at least half an hour and spend quality family time with your child, telling stories or engaging in a fun activity together.
Build family traditions: Keep aside one day in a month or week, to participate in a family tradition. It could be cooking a special meal together as a family, or going to the movies or the beach, or having a game night, or even eating out.
Do relaxing activities together: Be it yoga, meditation, or listening to classical music, pick an activity for the whole family to drive away from the blues. Not only will it soothe the mind and soul, but also give you an opportunity to bond with your family.
Spend quality family time with nature: Camping in the woods, hiking, or even tending to the garden - these are some amazing activities you can do together with your family. Spending time with nature, not only helps you appreciate nature's gifts to mankind but also brings all of you closer as a family as you make great memories together.
Play board games together: There will be many laughs (and some tears too) as you engage in this activity with your child. Playing board games together is a lot of fun. Based on your children's age, there are a host of games that promise to keep you entertained and engaged as a family.
Have a bedtime routine: Brush your teeth, comb your hair, change into pajamas, tell a bedtime story and give a goodnight kiss. There's a sense of comfort in routines. At the end of the day, when all of you are exhausted, a bedtime routine can help you unwind with your loved ones. And, it is an opportunity to spend quality time with your kid.
Do house chores together: Turn on some music and get your hands dirty. Sometimes, dirt is a good thing, especially when you end up cleaning together! Dance with the mop, make the bedsheet your cape and believe anything is possible. When cleaning becomes so much fun, it hardly feels like a chore.
Learn an instrument together: Music is the path to the soul. Discover your musical side as you learn to play an instrument together. Laugh as you make your way to the right note and unabashedly make mistakes with the knowledge that it is okay to err and learn.
Have picnics: Picnics are an easy way to spend some fun time together with your kid. A rooftop or a balcony picnic is as much fun as an outdoor one. Just grab a blanket, some snacks, and hot tea, and watch the sun change colors or watch the clouds float by in the sky. This activity gives you ample time to relax and enjoy the little things in life as a family.
Do a family storytime: There's nothing like an evening of storytelling to bring the family closer. To hear grandmother tell a daring tale of climbing the neighbor's wall, or that of dad falling asleep during physics class warms the heart and gets a lot of laughs. After all, a family that laughs together, stays together.
Paint together: Painting together is a great way to spend quality family time. Not only does it help you relax but also brings out your creativity. Feel the stress leave your body as you watch the colors fill the page. Frame your artwork and hang it on the wall as a reminder of the good times you had with your child.
Solve a puzzle: Solving a crossword puzzle or other puzzles, or working on a jigsaw puzzle together as a family is a fun and creative way to pass the time.
Bake together: Baking is a great way to get the family together. As each of you does your part, measuring, mixing, kneading, and more, you will realize how much fun it can be - especially once your baked creation is out of the oven and the house is filled with its heavenly aroma!
Sing together: Karaoke nights always mean good times. Sing your heart out, even if you are a little off-key. At the end of the day, what's important is having a good time together.
Whether you invent new games or find fun in everyday activities, doing it together as a family makes it all the more special. Make quality family time a part of your regular routine and create fond memories for your child that will last a lifetime.