Wish you could spend quality time with your daughter? Here are 5 useful ideas to bond with your little one
Amrita Gracias
4 Mins Read
Mothers, take time off your busy schedule to connect with your daughters. Here are some engaging ways in which you can do this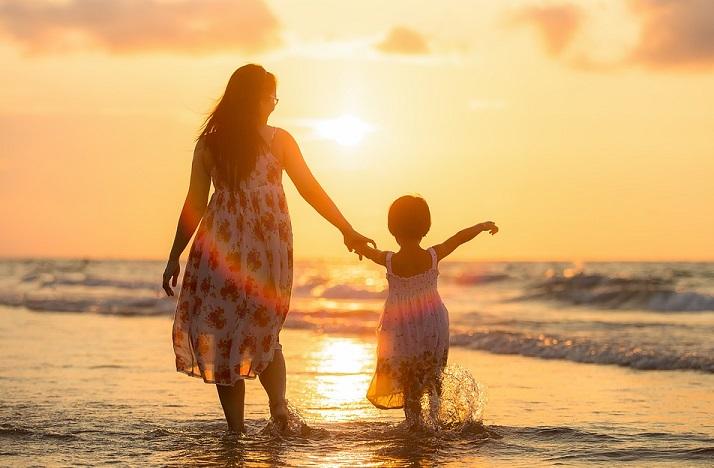 What can be more beautiful than the bond that a mother has with her daughter? This connection is special because a mother envisions herself in her daughter, while a daughter tries to embody her mother and emulate everything that she says and does.
As a mother, you are your daughter's foremost teacher as she observes and learns from you. This relationship forms the foundation for her social and emotional development. Sometimes, however, this link tends to weaken when priorities shift as she grows out of toddlerhood. So, make an effort to maintain and strengthen this significant bond that you share with her.
Here are five ways in which you can spend quality time with your daughter
Go out together
Plan to spend an afternoon or even a day out together. If you plan to watch a movie, then pick one that you both will enjoy. You could even go shopping or you could book an appointment for the two of you at a spa or beauty parlor. Bond and chat while getting a massage or your hair and nails done.

If possible, you could even plan a weekend getaway to a nearby hill station or beach resort. You will be assured quality time together while you relax indoors or enjoy interesting outdoor activities or some sightseeing. If you are a working mother, try and arrange for your daughter to visit your workplace and spend a few hours with you, giving her an opportunity to also learn more about your work and everything that it entails. All these outdoor activities expose your daughter to various social situations.

Savor quiet moments at home
If you prefer staying inside, there are several ways to spend time together indoors too. Have some fun in the kitchen by cooking a meal or baking some treats. Then, you could perhaps dig into the tasty delights while watching a movie or your favorite television show together.

Another fun option is to play a board game such as Scrabble, chess, or even something as simple and goofy as snakes and ladders! Gardening is also a great option to share some time together. These activities that you enjoy at home are a great way to connect to the physical environment and help in building your emotional space too.
Stay fit and fab together
Help your daughter understand the importance of good health. There are several ways to exercise and stay fit together. Go for a morning walk, take a yoga class, cycle, swim, or even sign up for a dance class. If you are both into outdoor and adventure sports, then trekking, hiking, camping, or even a session of paintball are great choices for the bonding experience.

Do also talk to her about the importance of a healthy diet. Help her learn to love and respect her body and not get drawn into unhealthy practices of dieting and weight-watching.
Get creative
Get involved in a creative project together. Choose art, painting, knitting, or sewing depending on your interests. You could also create a scrapbook of your photos together over the years or catalog family photos. You could take up a project to redecorate the home, her room, or any other space.

All the brainstorming sessions that revolve around these activities are great opportunities for you both to pick up ideas and develop them while learning to collaborate and cooperate with each other. You could even collect unused things at home and hold a small garage sale for the neighborhood. Then you could both decide how you would want to spend your earnings!
Volunteer for a cause
What better way to teach and inculcate morals and values! Visit an orphanage or an old-age home on a regular basis to teach her the importance of caring and sharing. Or, you could both even volunteer at the animal shelter, the neighborhood clean-up drive, or provide aid and assistance the next time your city faces a crisis.

Do your best to stay committed to whatever the cause may be as your daughter is taking away important lessons from these experiences.

The time spent together helps maintain and renew these fundamental, yet essential bonds between you and your daughter.
As she moves into her teenage years, you might feel that she is moving away from you when academics, friends, and other interests seem to be her primary focus.
However, be assured that no matter what, she values your relationship with her and that she will most certainly look forward to time with her mother. So go ahead, treat yourselves to some special moments while creating happy lifelong memories together!