Are you striving to be a 'perfect' parent even during the lockdown? Don't be so hard on yourself. These stories from parents might just be the breath of fresh air you need
The lockdown has pushed us right out of our comfort zones. Life, as we know it has changed drastically for families – parents are working from home, children are taking online classes, and we are all trying out new ways to spend time while being confined within the walls of our homes.
Families everywhere are learning to cope with these changes and adjust to a new normal. Did any of us foresee that this summer while taking a call from work we would simultaneously be making a quick sandwich for our hungry little ones? Guess not!
Well, it is definitely no easy feat to juggle work and home, and we are all slowly learning to multitask and are indeed doing a good job at it! The mouth-watering spreads and dalgona coffees which were trending at the start of the lockdown are slowly being replaced by easier and healthier meals.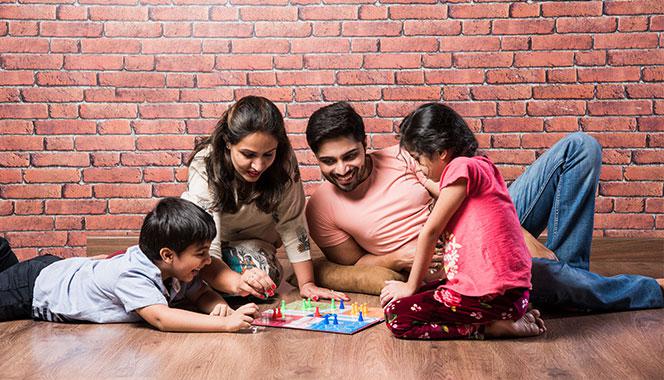 We are now moving into newer, more effective routines without the drama. We can definitely say that running the household amidst the piling workload has become a way of life now! Here are five parents who have shared their personal stories of how they avoided being an over-the-top parent and just learned to take it one day at a time!
Sindhu Sivalingam, mom, writer and editor
I am able to manage work and home because I have loads of help. We live in a joint family setup, so I don't have to cook all three meals of the day. To make things work better, I try to follow a routine. I wake up before my daughter to get things done. I have my tea in peace, finish breakfast and get to work. I also exercise for at least 10 minutes a day. Enrolling myself in a friend's Yoga session has come as a huge help, as it makes me feel motivated, rejuvenated and strong.
My days seem to work better when I plan them ahead. I try to figure out what to cook for the next day, how I can prioritize my work, what activities I can do with my daughter and so on. Spending an extra five minutes in bed when I wake up, being thankful for all the good things I have also helped. Planning in advance also means that I can anticipate things – I know my daughter might throw a little drama before brushing, I know she might feel the bored 11.30 am hunger, the 'cannot get to the park at 6 pm hunger,' and her constant battle to be around gadgets. When I anticipate, I'm prepared to handle major meltdowns.
Lastly, acceptance –I really let myself get annoyed, angry or sad. I try not to beat myself up too much on days when I lose my cool or when I cannot get much work done. I make it up by trying to keep up my practices that help me have a good day. Although I have started to enjoy making delicious treats in the evening during the lockdown, I do not feel compelled to dish out awesomeness every day.
Mary Christy, mom, software engineer by profession, makeup artist by passion
I feel that the much-needed thing in bonding with children is 'time'. Spending this lockdown with my newborn twins has been truly special. They are getting to know the whole family and as a new mum, I am being pampered by everyone. Handling twins has not exactly been a breeze with the constant crying and feeding sessions. However, with a lot of help from family around, I try to keep things simple and have been able to get a fair share of 'me' time as well. I have been able to try out baking, cooking, painting, blogging, online business opportunities and so on at a relaxed pace when I am not tending to my babies. I have not been able to go on any makeup sessions as well owing to the lockdown, so I try to keep myself occupied at home with work and the kids. The lockdown has benefitted me with more time with family and also helped me realize that going overboard isn't always the best way.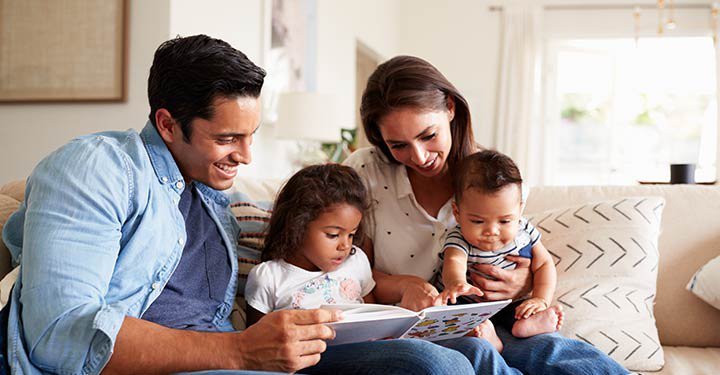 Peter Bruno, dad and team leader
The lockdown has forced us to work from home and for me, it means lesser commute time and more time with my one-year-old daughter, Sarah. I now get to spend time with her during the day, be a part of her tantrums, her bath time and feeding sessions. We are slowly trying to ease into a schedule that matches our little one's day. Mornings are much calmer now without the rush and I try to wake up when Sarah does, which is usually very early in the morning. My dad and I take turns to keep her occupied when my wife or mom is busy with household chores. I work and take breaks when Sarah is up from her nap or when my wife needs help with Sarah's bath or lunch. Making her eat has been a challenge and we try to come up with new ways to finish her bowl of fruit or mashed rice. My parents have been a great help in taking turns to look after her, feeding her and keeping her engaged.
Geethapriya, mom and senior associate at a media firm
When the lockdown came into effect, it all seemed blank. I felt cooped up and wasn't able to follow my schedule. My daughter, Nethra however was excited as I was going to be at home with her. As the days wore on, a schedule seemed to take shape – I woke up, did my work, spent time with Nethra. I now have the time to whip up some exciting meals for her. Sensing her dislike to take plain milk, I started adding flattened rice, jaggery and ghee to it and now she gulps it down in seconds. Who would have thought that a simple addition would do the trick?
I have learned that simple things can excite kids. When I went shopping for groceries once, I got Nethra a pack of glow-in-the-dark stickers. I stuck them in her room and showed her how they glowed at night when the lights were switched off. I was happy to see her excited face. I have also started enjoying simple moments in her day. One day I saw her scribbling on her notebook, mumbling to herself. Beside her, my mom was dictating a list of vegetables to my dad, who was writing them down. Nethra had noticed that and started doing it too! She also had a bag full of fake paper money beside her. I was surprised to see her doing this and felt proud that my little girl was making the best of everything.
However, it is not always a happy scene with a toddler. Some days I am angry or annoyed and have done my fair share of shouting. She has had her share of tantrums and mischief. My parents have been very supportive and have stuck with us through all these ups and downs. They take care of her when I have a meeting or when I am stuck with work, so it has been good to have them with me.
Manimozhi, mom, software engineer
I have a 3-year-old toddler at home, and it is necessary to keep an eye on her at all times. Whenever my husband gets a break from his office calls, he spends time with her so I can concentrate on work and the lunch cooked halfway. These days, mornings are much calmer as it is not necessary to wake up early and pack lunch boxes. Bye-bye lunch boxes!
Dinner is now family time, and we have learned to make the most of it. The special part is that my husband has started cooking and seems so good at it! These troubled times have made me realize that we can survive with minimal vegetables and provisions. We have learned not to waste food and practice extra hygiene. Life as a mom has pretty much been the same for me, with the added help I get from my family.
Hope you enjoyed these parenting stories. These parents seem to be doing well by sticking to flexible routines and keeping their needs straightforward. The lockdown has taught us many things and learning to enjoy the simple things in life has definitely been the best lesson of all!