Independence Day special: These 5 delicious tricolor recipes will bring in those patriotic vibes
Priyanka G Mehta
7 Mins Read
This Independence Day, why not have a food-themed celebration with your children? Try these five healthy, tricolor-inspired recipes that represent the vibrant spirit of independence and patriotism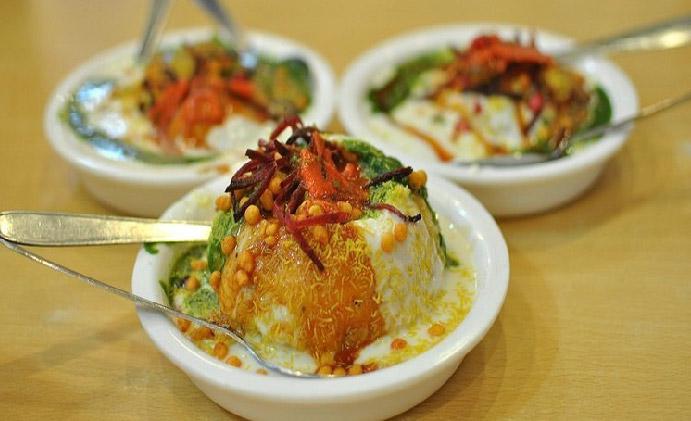 Independence Day is the time to honor our nation and celebrate its diversity and dynamism. As parents, we have the responsibility to make our children understand why our country is unique as the world's largest democracy. But we need to do that in a way children can easily understand and relate to. And what better way to celebrate than with some delicious and vibrant dishes specially created for the occasion? Here are some delectable and delightful tricolor food ideas to help you and your children savor this Independence Day.
Five tricolor food recipes to celebrate Independence Day:
1. How to make tricolor panna cotta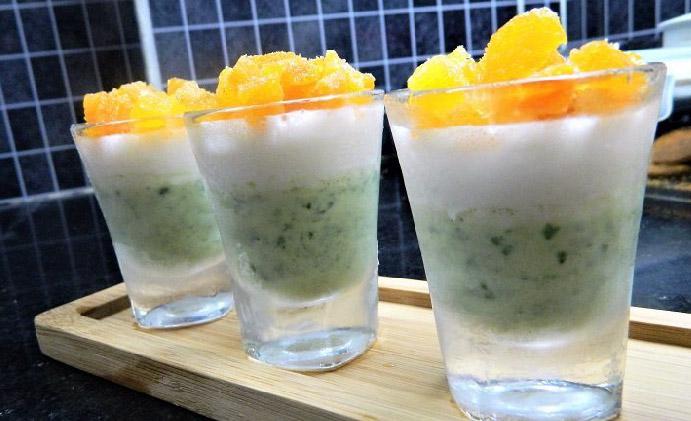 Serve this panna cotta as an after-dinner dessert and watch the smiles bloom all around.
Ingredients:
½ cup dried apricots
2 tsp matcha green tea powder
4-5 tbsp sugar
2 tsp agar-agar (vegetarian thickener)
1 tsp vanilla extract
1 cup milk
1 cup fresh cream
¼ cup hot water
1 tbsp castor sugar
A pinch of cinnamon
How to make:
Take half of the hot water in a bowl and dissolve matcha powder into it.
Dissolve agar-agar in the remaining hot water. Mix well.
Heat milk and cream in a pan, and bring to a boil. Add sugar and take off the flame. Add vanilla and mix well.
Divide this into two equal portions. In the first one, add half of the dissolved agar-agar and matcha mixtures, and mix well. Pour this as the first layer into serving glasses and refrigerate for 15–20 minutes till set.
Mix the leftover agar-agar mix into the remaining milk mixture and then, pour the plain vanilla mix in the glasses and again chill in the fridge.
Meanwhile, finely chop the dried apricots.
In a bowl, mix together castor sugar and cinnamon powder, coat the chopped apricot pieces with it.
When the panna cotta is set, top the glasses with these chopped apricots and enjoy.
2. How to make tricolor palak paneer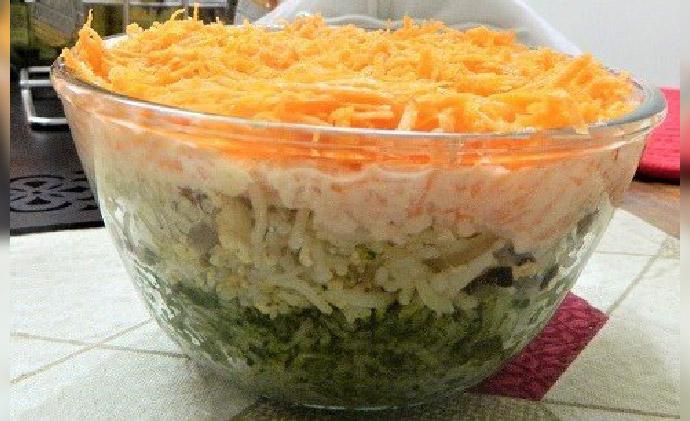 This is a colorful and fulfilling main course for Independence Day.
Ingredients:
2 cups boiled rice
1 cup spinach puree
½ cup paneer cubes
½ cup crumbled paneer
1 tsp cumin
2 tsp garam masala powder
Salt to taste
2 onions sliced thin
Crushed black pepper to taste
2 tbsp olive oil
2 tbsp ghee
1 cup thick curd
Few strands of saffron
1 tbsp grated orange carrot
How to make:
Heat two pans. Add 1 tbsp olive oil and 1 tbsp ghee into each.
When the oil and ghee are heated up, add ½ tsp of cumin to each pan and let it crackle.
Divide the sliced onions into two portions and add to both pans. Saute for a minute.
Now add the cubed paneer to one pan, till it is nice and golden with the onion slices. Keep turning the paneer cubes.
Let the onion in the other pan get golden brown and then, add pureed spinach. Add salt, black pepper and 1 tsp garam masala and mix well. Cook for 4–5 minutes.
In the other pan with the paneer cubes, now add crumbled paneer, salt, pepper and remaining 1 tsp garam masala and mix well. Let cook for 1–2 minutes and then, add 1 cup of boiled rice and mix well.
Cook for a minute. It is ready.
In the spinach puree pan, add the remaining rice and mix well. Cook for another 2–3 minutes and this is also done.
Now layer the spinach rice first and set it with the help of a spoon or, use a large cake/cookie cutter ring to set the rice on a plate.
Then, layer the paneer rice over this and set in place like you did the spinach rice.
To make the saffron curd dip: 
Mix a few saffron strands in 1 tbsp hot milk and let sit for few minutes.
Take thick curd in a bowl and add the saffron mixture to it, add salt and mix well. Top the layered rice with this thick curd. Finally, add some grated carrots to finish the dish.
3. How to make tricolor paneer skewers: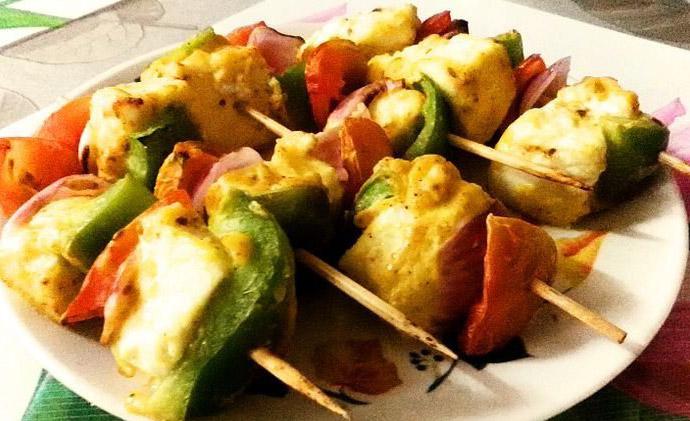 These tricolor paneer skewers take the regular paneer tikkas to another level with a combination of flavors. Your little ones will be asking for more!
Ingredients:
400 grams paneer cubed
3 tbsp thick mint and coriander chutney
2 tbsp milk powder
1 tbsp fresh cream
1.5 tsp Kashmiri red chili powder
¼ tsp turmeric powder
¾ cup hung curd
2 tbsp rice flour
1 tbsp ginger garlic paste
2 green chilies chopped
1 tbsp cumin powder
1 tsp garam masala
Salt to taste
Juice of one lemon
How to make:
In a bowl mix together hung curd, rice flour, salt, cumin powder, garam masala powder, ginger-garlic paste, lemon juice and chopped green chilies. Mix well.
Divide the mix into three equal portions. Add green chutney to one, Kashmiri chilli powder and turmeric powder to the second, and milk powder, fresh cream to the third portion.
Add the paneer cubes into the marinade bowls, cover and refrigerate for 30 minutes. .
Then, arrange the paneer cubes on the skewers in the order of the Indian flag colors. Grill till nice and crispy.
You can also bake the cubes in a preheated oven at 200 degrees C until nice and golden.
4. How to make tricolor cookies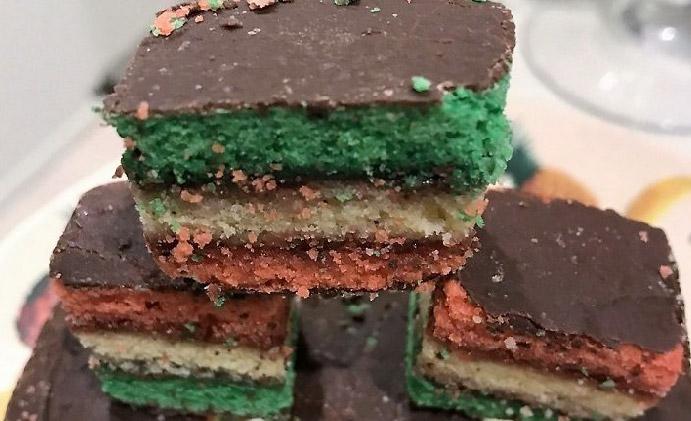 Have fun making these healthy and all-natural Indian flag-colored cookies this Independence Day with your kids.
Ingredients:
¼ cup pureed carrots
4–5 strands of saffron
2–3 tbsp blanched and pureed spinach
¼ cup cashew paste
1.5 cups whole wheat flour
1/3 cup (75 grams) butter
½ cup raw cane sugar or regular sugar, powdered
How to make:
Take three mixing bowls. Add 25 grams of butter and 35 grams of sugar into each bowl (if you do not have a measuring scale, divide the total quantity of butter and sugar into three equal parts).
Cream the butter and sugar in all three bowls. Then, add carrot puree and saffron strands to one, spinach puree to the second, and cashew paste to the third bowl. Mix again.
Now add ½ cup of flour to each bowl and mix well. The dough should just come together in each bowl, there is no need to knead it.
Let the three bowls of colored dough rest in the fridge for half an hour.
Now, take out the dough. Make rectangular logs of each color separately and then arrange one over the other in the order of the Indian flag colors. Make a thick square log of this and wrap in parchment paper. Refrigerate for an hour.
Preheat the oven at 170 degrees C and line a baking tray with parchment paper.
Cut out quarter-inch thick small squares from the log and line on the baking tray.
Bake for 12–15 minutes until the sides look golden. We don't want to spoil the nice colors of the flag by over-baking them.
5. How to make tricolor Muffins:
Make these tricolor savory muffins for Independence Day breakfast with the kids and watch their joy.
Ingredients:
4 tbsp mint-coriander chutney
4 tbsp carrot puree
½ tsp Kashmiri red chili powder
Salt to taste
Crushed black pepper to taste
1.5 cup fine semolina
1 cup curd
2 tbsp olive oil
One small onion fine-chopped
¼ cup grated cheese
How to make:
In a bowl, mix together curd and semolina. Let it sit for a few minutes till the semolina swells up.
Add some water if needed. Then add oil, salt, pepper, cheese and chopped onion and mix well.
Divide this into three equal portions. Add spinach puree to one portion, carrot puree and Kashmiri chili powder to the second portion, and let the third one be as it is.
Now, layer the batter into muffin liners as per the colors of the Indian flag. Bake in a preheated oven at 180 degrees C for 15–18 minutes or till a toothpick inserted comes out clean.