Top 9 Challenges Faced By New Parents And How To Handle Them Effectively
Ashika Anne Kumar
5 Mins Read
Ashika Anne Kumar
Follow
Written For ParentCircle Website new design update
The arrival of a baby is a joyous occasion, but there are plenty of changes parents must get used to in the days ahead. Read on to find out how to cope with these changes.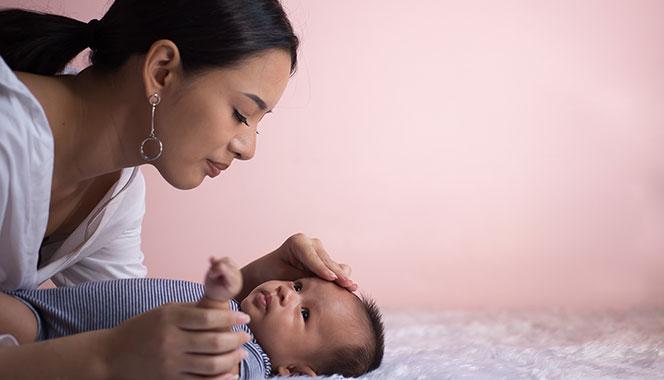 You're counting the days to when you will become a parent. And when the moment finally arrives, you realize that your life has changed forever. Holding your little bundle of joy in your arms fills you with a feeling of wonder, you begin to weave dreams about your future together. However, parenthood also brings along with it numerous challenges—from new mothers dealing with hormonal changes to adjusting your routine to baby's needs and deciphering baby's cries, reworking your relationship with your partner. The list is endless.
Adjusting to a new baby also means adapting to each other as new parents. After all, having a baby changes everything. If you are also a new parent, keep reading to know about the top nine challenges you may come face to face with:
Adapting to changes: Having a baby is, in many ways, like moving to a new country. The excitement of parenthood goes with the seemingly endless changes you must make in your lifestyle and the way you think. New mothers have to learn to cope with the responsibility of nursing and nurturing their baby along with taking care of themselves. New fathers need to gain an understanding of how to lend a helping hand and when. For both, it does take some time to come to terms with the changed situation; however, most parents eventually learn to adapt to the new scenario.
Sleep deprivation and exhaustion: Taking care of an infant is extremely demanding. Comforting the baby, putting her to sleep, feeding her on time, changing the nappy, and so on are tasks which you must take care of, irrespective of whether it is day or night. Along with this, you may need to take care of certain household responsibilities as well. As a result, you may feel exhausted and sleep-deprived. So, get all the help that you can. Also, take it one day at a time and don't fuss over the house not being in order.
Concern for the baby's safety: Sometimes, gazing at your baby peacefully sleeping in your arms can overwhelm you. You may begin to feel concerned about her safety in this big, bad world where children are being exploited and persecuted. However, you can take heart from the fact that nature has made your little one tougher than you think. As your baby grows, he will probably bump into chairs or fall while trying to run. Don't worry, this will only make him more cautious and strengthen his resolve to bounce back.
Baby refuses feed: Although your little one will be asleep most of the time and is dependent on you for everything, she still has a mind of her own. And sometimes, she can make you feel worried and anxious with her attitude—for example, by refusing to feed. Instead of fretting over this behavior, try again later. Chances are that she will feed with great gusto and your worries will be resolved. Eight to 12 feeds a day and a few soiled nappies are indicators that your baby's nutrition is being taken care of well.
Lack of intimacy: For the first few months after childbirth, a new mom's life revolves around the baby while dad will go to work and have a life outside of the four walls of the home. As a result, a couple may not get to spend enough time with each other. This, along with factors like lack of sleep and exhaustion, can sometimes cause a lot of frustration and lead to disagreements. So, try to take regular breaks from parenting and spend quality time with each other! And, do remember that this is a temporary phase and that your little one will not remain confined to your lap forever.
Less active social life: Couples with an active social life will find that life has slowed down considerably after the birth of their child. It can be hard to find time to meet friends, go to a party, or watch a play together. And, even when someone comes to visit you or calls you up on the phone, your child's loud wails can make you cut short the conversation and rush to his side. But instead of feeling frustrated, you should understand that this is the time to take care of your and your baby's health. It's only a matter of time before your baby grows up and you can do most of everything that you were doing before.
Issues with body image: After going through the rigors of carrying a baby and childbirth, your body deserves rest and respect. So, don't feel embarrassed by your current physical appearance, and don't be in a rush to get back to your previous fitness levels. Gynecologists suggest that women who have had a normal delivery should wait for at least two months before they begin exercising again. Those who have undergone C-sections should wait for five months before starting an exercise routine.
Going back to work: Leaving behind your infant who depends on you for everything to rejoin work, may not be an easy decision to make. You may worry about how she is being cared for and may feel guilty about leaving her at home to get on with your work life. However, in the hands of a good caretaker, your baby will be as secure as she is with you. But, before you appoint someone to take care of your baby, make sure that you do a thorough background check.
Conflicting pieces of advice: Almost every family member feels responsible for the well-being of a new baby and hence, is eager to give advice. Sometimes, this can put you in a difficult situation, especially when two different members offer conflicting pieces of advice. During such times, do remember that it is always a good idea to discuss things with your child's pediatrician before going ahead.
Becoming parents is a life-changing process. So, be prepared for the new routine in your life and changes in your relationships. And remember that being supportive of each other is equally important. What's more, this will have a beneficial effect on your growing baby.