Friendship Day: Fun DIY Friendship Bands
Nabeela Mahboob
2 Mins Read
Is your child looking forward to celebrating Friendship Day with her best friends? Help her give them a surprise with these DIY friendship bands.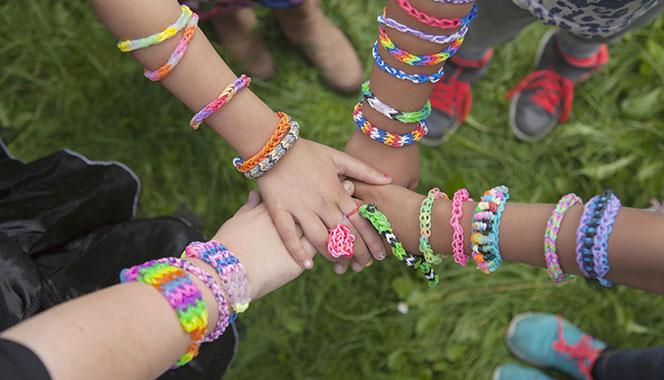 It is said that a real friend walks in when the rest of the world walks out. We all have that set of close companions who make us feel that everything is alright in this world, even on the most gloomy days.
So it would be a wonderful gesture to help your child make her own friendship band and gift it to her best buddies to show them how much she cares.
Friendship bands can be made with different types of materials including beads, thread, silk, ribbons and wool. They symbolize everlasting friendship.
These five trendy bands are easy to make and you do not need expensive materials to create them. Such beautiful pieces will surely get the nod of approval from your child's best friends.
Woollen friendship bracelet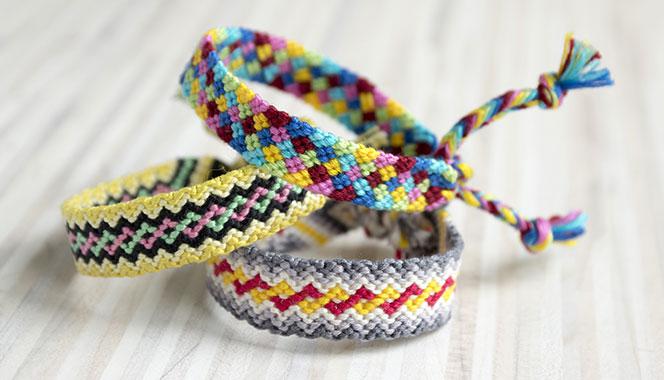 Items required
3 Wool threads (different colours)
4 small paper roses
Fabric glue
Method
Keep three different color threads of wool together, and tie them a knot.
Start braiding the threads. Once you have reached the desired length, tie a knot at the end.
Decorate with paper roses.
Paper bead band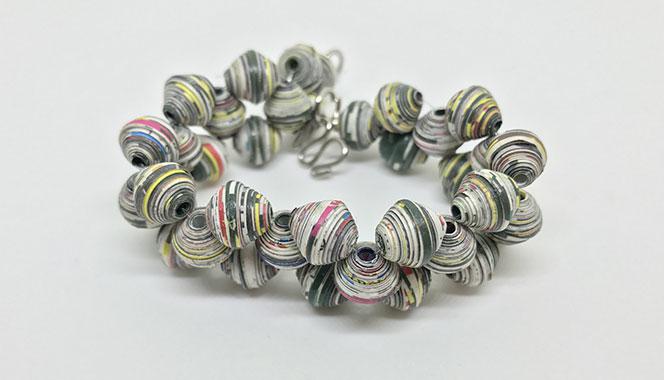 Items required
A strip of paper (colored or white)
Scissors
Watercolours and paintbrush
Wool thread and needle
Adhesive
Method
Take a piece of paper and cut it into thin strips, preferably 1 cm in width.
Roll the tiny strip of paper till it looks like a cylindrical bead.
Use the adhesive to paste the end of the strip to the other end.
Repeat the first three steps to make more paper beads.
Colour the beads using watercolour. This is only applicable if you've used white paper for the beads. Let the beads dry.
Use needle and wool to string all the beads together.
Sequined elastic band
Items required
A piece of broad elastic cloth
Coloured sequins
Fabric glue
Method
Bring together the two ends of the elastic and sew them together, after checking the wrist size.
Place the elastic band on the wrist so that the elastic does not become wobbly when you work on it.
Now place random dots on the band with your fabric glue.
Take multi-coloured sequins and place them on top of the glue.
Leave the band on your hand for a few minutes to dry.
Button and bead bracelet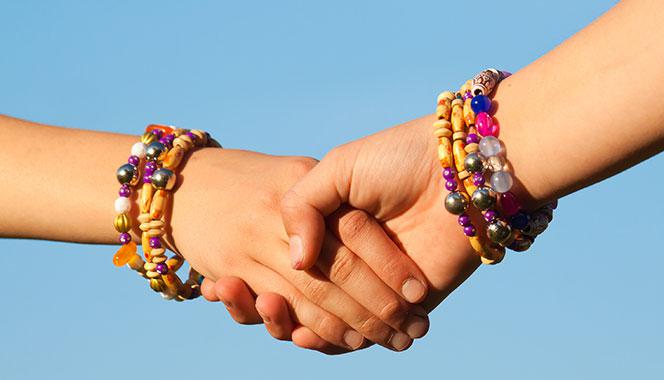 Items required
Colorful buttons
Beads
Elastic thread
Needle
Method
Choose the buttons and beads you want on your bracelet.
Try to use three colors - one base color and two bright ones.
Use the needle and elastic thread to string in the buttons and beads.
Knot the ends of the elastic thread and voila, you now have an amazing friendship band.
Cloth band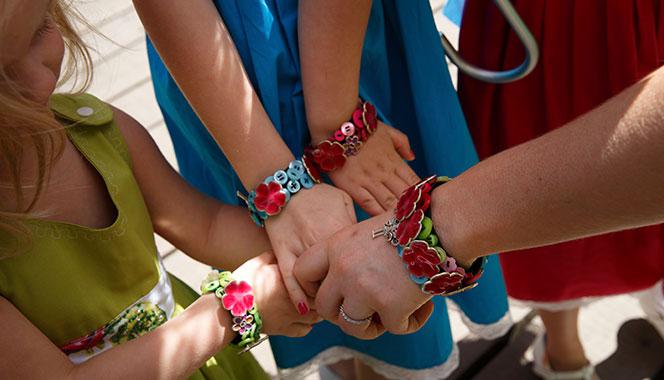 Items required
Long strips of cloth in three colors
Small buttons/shells
Fabric glue
Thread
Sewing needle
Method
Place the strips of cloth, one on top of the other such that the broadest is at the bottom.
Now sew the clothes through the center so they are firmly held.
Place fabric glue dots on the cloth.
Stick small buttons or shells on the glue and let it dry for some time.
Help your child have an amazing Friendship Day with her friends by teaching her how to make these easy DIY friendship bands.