Nothing makes a baby feel more uncomfortable than wet clothes. Getting a superabsorbent and healthy dry sheet not only makes your baby feel comfortable but also protects the mattress
Your bundle of joy has at last arrived, and as a new mom, you are sure you have ticked off all the essentials for your baby from your checklist. But, have you actually got them all? What about the baby dry sheet? Does it feature in your list? If not, you had better grab a few immediately. They are a big must with their versatile uses. Even I realized how useful they can be only when I became a mom. So, what are baby dry sheets?
Baby dry sheets
Also known as mattresses or surface protectors, baby dry sheets are fleece-based sheets, with a membrane on one side to capture baby wee and protect the surface (or your lap) underneath. The fleece is soft and warm, and safe to place the baby directly on it. These sheets promote healthy diaper-free time.
When can you use baby dry sheets?
Well, they come in handy for almost all your needs during massage time, for stroller rides, for baby's sleeping bags and nests, during co-sleeping (you don't have to worry about your mattress becoming soggy), while changing the nappy, and so on. In fact, there is literally no situation involving your little one, where you would want to be caught without a baby dry sheet.
Benefits of baby dry sheets
These sheets are anti-allergic in nature and safeguard your baby from viruses and bacteria, thereby keeping her free of infections.
As the sheets are waterproof, they keep your baby dry, and she can enjoy undisturbed sleep.
They eliminate wee and poo odor.
They protect your baby's bedding from dampness and stains.
The sheets can be washed in the machine multiple times.
They dry quickly.
They help conserve the environment as they are reusable when compared to single-use plastic sheets. You just need three of these baby dry sheets to maintain a regular wash and use cycle.
Baby dry sheets and other baby essentials from Tidy Sleep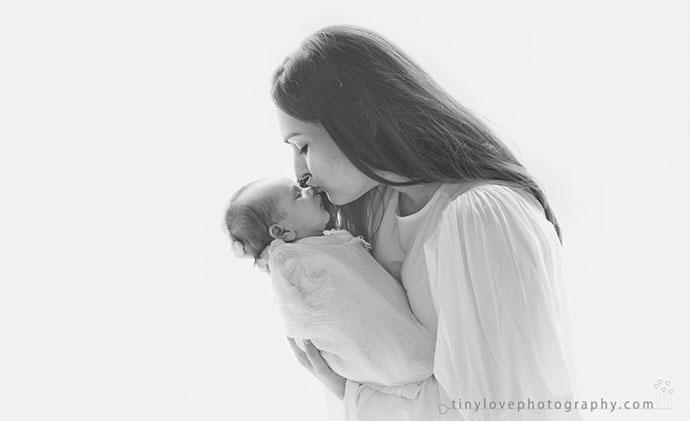 Priyanka Aggrawal, Managing Director, Tidy Sleep talks about how she came about this idea of baby dry sheets and other baby essentials.
"As a new mom, when I experienced the ease and convenience of using these sheets, I decided that I should share this solution with all mothers out there. And, to ensure that they get the same level of quality I demand from my daughter, I took manufacturing into my own hands and started on the Tidy Sleep journey bringing out the baby dry sheets in cute colors and prints and a host of sizes.
Once I set out on my venture, the lack of genuine and cute baby products in an affordable price range surprised me. Therefore, I forayed into other baby essentials too.
Hooded woven cotton baby towels made from soft cotton
100% cotton baby quilts (filled with lightweight cotton fillers that will keep the baby warm and snug); these quilts are reversible and have multiple uses they can double up as mats for play and mealtimes; they come in pleasing colors and cute prints and can make for a great addition to your baby's nursery
Soft hand-quilted cuddles
Weather-friendly dohars
Soft and snuggly, cushioned blankets to keep your baby warm and comfy during cold winter nights (they have multiple uses too)
Latest additions to the Tidy Sleep family 
Soft cushiony changing mats
Baby cloth nappies
Well, the vision of Tidy Sleep is to bring out baby essentials using natural fabrics, with affordable pricing and in amazing designs. With mothers facing umpteen challenges every day and dealing with constant decision-making, we thought we would make the basic decisions simple for them. So, if you are a mom with a tiny tot, why wait? We've made it easy for you, so go on and pick up your baby essentials right away."