Looking for toys that will not only delight your child but also nurture his creativity? We list a few suggestions for the best educational toys for preschoolers.
To your child, her toys aren't inanimate objects but her best friends. In their company, she learns and hones her various skills and abilities, and explores her creative side. In fact, the easiest way to keep your child happy and engaged is to get her toys that not only entertain but also educate her. To begin with, go for some of the best educational toys for your child that would not only be great to play with but also aid his mental and physical development. You can browse through this list of educational toys for preschoolers to choose one for your little one.
Educational/Learning toys for preschoolers (3 to 5-year-olds)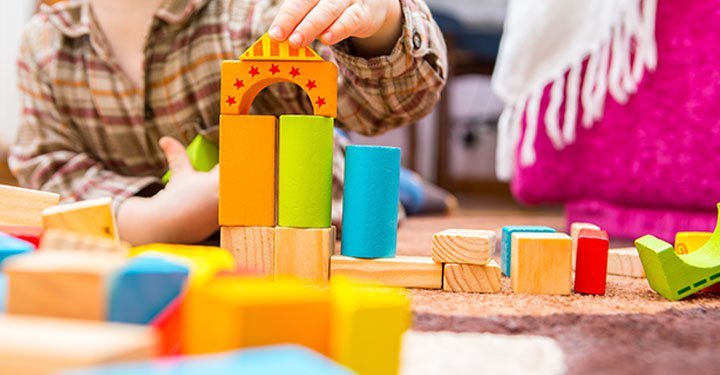 Building blocks: Building blocks of different shapes and sizes are a huge hit with preschoolers. Playing with blocks would not only keep your child engaged but also create a good foundation for the development of STEM skills. Putting different pieces together and trying out different combinations to create new structures will boost his cognitive skills. Building blocks are one of the best educational toys for preschoolers.
Puppet theatre: Get your child an attractive puppet theatre and set the stage for exciting puppet shows. Get a few finger puppets or stick puppets that come along with the theatre set. You can use them to weave new stories every day to keep your child enthralled. Encourage him to narrate a story of his own with the puppets. Later, you can ask him to make his own puppets and put the theatre to good use. There are unlimited possibilities for creative story-building with this simple toy.
Clay set: Clay modelling is yet another interesting activity, which would help your child explore her creative side. Get a multi-coloured clay set and watch how your child uses her creative skills to mould it into different objects. Challenge your child to make random objects of her choice, such as a three-coloured butterfly, a table and chair set, a colourful doll or a garden patch.
DIY craft kits: Simple hobby craft kits that involve making lampshades, painting pebbles, quilling crafts and glass paintings are easily available in the market. These can turn out to be exciting playthings for your little one. They would also make the artist in her come alive. However, in the initial stages, you'll have to guide your preschooler while she makes these crafts. It is also important for you to be around to see that your child doesn't hurt herself when playing with these kits.
Mini musical instruments: Listening to music or playing a musical instrument is fun. So, why not get your child started on a musical journey? Get him a few miniature musical instruments such as a little piano, a xylophone, a drum set or a trumpet. Show him the basic notes on a piano and how to make rhythmic beats on the drum. With time, he can learn to play more complex musical instruments.
Mini figures and models: For your preschooler, miniature models of different things around her like domestic and wild animals or means of transportation can be great playthings. These are inexpensive and can be good learning tools. Your child will learn to identify different objects in her surroundings and use these toys for creative play. For example, you can help her make a mini jungle for the wild animals or a farm house with different domestic animals or an elaborate track to race her cars or a railway line to run the toy train on. Mini figures and models are one of the best learning toys for 3-year-olds.
Pretend play sets: Through pretend play, you can help your child learn several things. And, play sets like a mini kitchen collection, a teaching set or a doctor's kit are best for pretend play. You and your child can play different roles using the toys as props. This can be a great way to tell your child about different professions like a teacher, an engineer or a doctor and what they do for us.
If you want to know some tips about choosing the best educational toys for preschoolers, read this article.
Here are some more categories of educational toys for your little one.
Wooden educational toys for preschoolers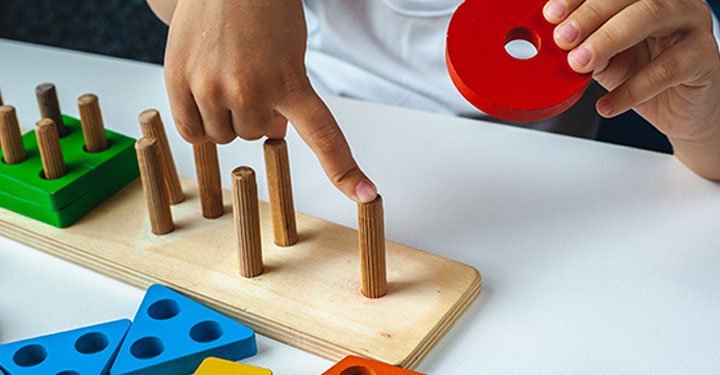 In general, good quality toys made of wood tend to be simple in nature and can be used in more ways than one. Also, they are durable, biodegradable and can be recycled. Here are a few wooden educational toys for preschoolers that you should get for your child:
Wooden puzzles: There are a variety of wooden puzzles available for preschoolers. You can get these for your child to familiarise him with various shapes, animals, fruits and vegetables, and more.
Memory games: These games include matching pictures, flash cards, maze set and, finding what is missing. Memory games can boost your child's focus and concentration abilities.
Construction set: Playing with various construction sets can help your child understand shapes, and the laws of science. It can develop her fine and gross motor skills, and imagination and creativity. Some popular construction sets include train construction set, doll house, and shape and number sets.
Table toys for preschool children/Manipulative toys for preschool kids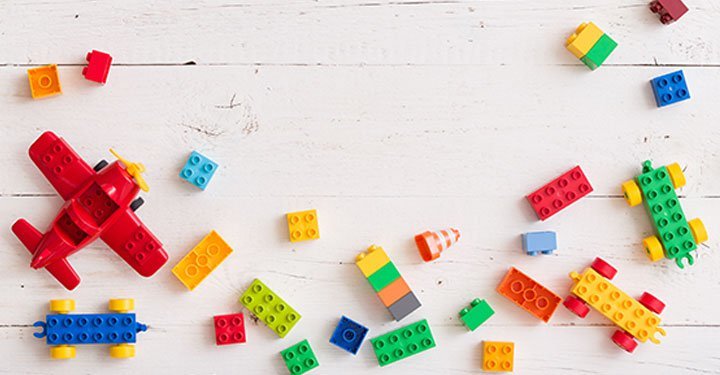 The purpose of table toys for preschoolers is to help your little one develop fine motor skills. The toys are designed to promote dexterity. They are light and manipulative, and can be played using the table as a play area. Here are a few manipulative toys for preschool kids that you can choose for your preschooler:
Gears and interlocking puzzles
Lego Duplo blocks
Stringing beads
Weaving boards
Pegboard and pegs
Puzzles
Construction sets
Counting toys for pre-K kids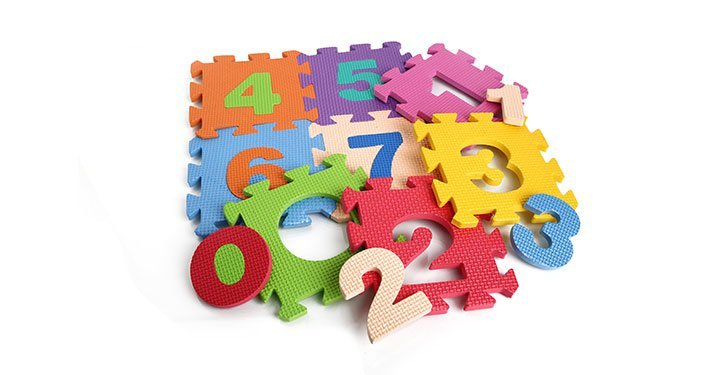 Learning to count is one of the building blocks of good maths skills. However, learning to count isn't easy for your child. To help your child learn about numbers and hone his counting skills, counting toys for pre-K kids are the best option. Here are a few must-have counting toys for your child:
Stacking tower with number blocks
Pop apart eggs with colourful miniature toys (sheep/bears/dinosaurs)
Dotted cards (you can make these yourself)
Number books
Number beads
Interactive toys for 4-year-olds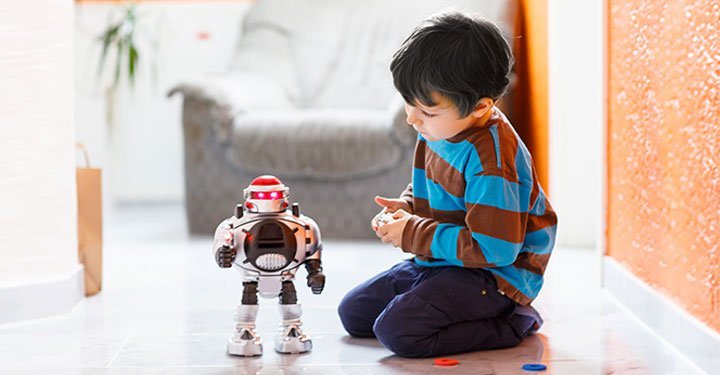 You can give these toys to your child to keep her engaged and let her have fun. However, these toys are also designed to help in the all-round development of your child. Some of the interactive toys for 4-year-old children are:
Building blocks
Robotic speaking toys
Puzzles
Play sets (dentist, engineer and so on)
Playing with toys or getting a new toy brings a great deal of joy to children. However, when buying toys for your child, it is best to get those that not only provide entertainment but also benefit your child in other ways.
Looking for expert tips and interesting articles on parenting? Subscribe now to our magazine. Connect with us on Facebook | Twitter | Instagram | YouTube
Join our Circles to share, discuss and learn from fellow parents and experts!
Looking for fun ways to keep your preschooler engaged at home during the pandemic? Check out Little Learners at Home, a home learning programme specifically designed for 3 to 5 year olds by our team of experts.