Not all fairy tales are created equal and not all of them have pretty princesses, brave knights and evil witches. Our list of offbeat tales teach values of equality, critical thinking and freedom.
Have you ever wondered why fairy tales are always in vogue, even with their gory violence, shallow characters and unbelievable storylines? When you look closely at them, you can find some sort of wisdom hidden underneath all that magic and drama. These tales do not have any grey areas - the demarcation between right and wrong is crystal clear, and the good always wins over evil. So, it is natural for a child to find them appealing. That is not all, many experts believe that fairy tales assist in your child's critical thinking.
The latest versions of these ancient tales and the modern ones, are more gender-sensitive and realistic and come with toned-down violence keeping the sensitivities of today's generation in mind. Here, we give you ten unusual fairy tales for your reading delight.
1.
The Gingerbread Man: 10 Fairy Tale Sounds
Publisher: Parragon Books
Age - 2 to 4 Years

Even the tiniest of tots will enjoy the excitement of the sound books from Parragon. The Gingerbread Man tells the story of a home-baked cookie that escapes from its loving baker, the little old woman. Every animal in the farm wants to eat the gingerbread man but only a cunning fox gets the prize. You and your young toddler will be chanting 'Run, run, as fast as you can. You can't catch me, I'm the gingerbread man' for many days to come.
Get it from Amazon for ?2295+ (Boardbook)

2.
The Three Billy Goats Gruff - Ladybird First Favourite Tales
Publisher: Ladybird Books
Age - 3 to 5 Years
Three brother goats want to cross a bridge to reach the other side of the meadow that brims with delicious grass. But an old troll lives under the bridge roaring, "Who is that trip-trapping over my bridge?" to anyone trying to cross the bridge. Told with rhythm and rhyme, the story of the clever billy goats from Norway outwitting the grumpy troll, is sure to resonate with your preschooler.

Get it from Amazon for ?129+ (Hardcover)

3.
The Paper Bag Princess by Robert Munsch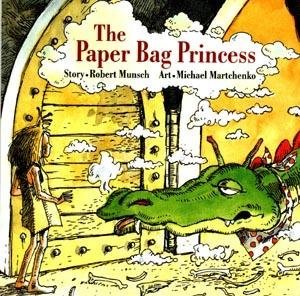 Publisher: Annick Press
Age - 4 to 6 Years
Who says that a princess must be rescued by a prince? Elizabeth, a brave princess dupes a fire-breathing dragon to rescue her loving beau. When her ungrateful prince is bothered by her dishevelled hair and paper bag dress, she knows that there will be no happily ever after in her story. Your little one will admire the story of this novel princess, who is anything but a damsel in distress.

Get it from Amazon for ?587+ (Paperback)

4.
Strega Nona by Tomie dePaola
Publisher: Simon & Schuster Books
Age - 4 to 8 Years
Tomie dePaola retells the story of the Magic Porridge Pot in his Caldecott winning book, Strega Nona. Strega Nona or Grandma Witch has a magic pasta pot that cooks a generous amount of pasta when she sings a special song. Her assistant, big Anthony learns of this secret and uses the pasta pot when Strega Nona is away. But big Anthony doesn't know how to stop the pot from cooking. Soon, the entire village is buried underneath the mounds of pasta. All ends well when Strega Nona stops the pot with three kisses, and big Anthony receives a punishment that is fitting for his crime.

Get it from Amazon for ?125+ (Paperback)

5.
The Steadfast Tin Soldier by Hans Christian Andersen
Publisher: Random House UK
Age - 6 to 9 Years
No fairy tales list will be complete without one from the Father of Fairy Tales, Hans Christian Andersen. Unlike the beautiful Little Mermaid or the pretty Thumbelina, this story revolves around a soldier who is made of tin and has only one leg. When he sees a ballerina standing on one leg, he strikes a chord and falls in love with her. Will the unusual lovers succeed in their love? Read this heartwarming fairy tale to find out.

Get it from Amazon for ?875+ (Paperback)

6.
The Peach Boy - Usborne First Reading by Alex Frith
Publisher: Usborne
Age - 6 to 9 Years
The story of the Peach boy or Momotaro, as he is called in Japanese, is one of the best-known fairy tales from Japan. Momotaro gets this strange name because his adoptive mother found him inside a giant peach floating on the river. Right from his young age, this brave little boy is destined to be a warrior. How he saves his village from the ogres with the help of his talking animal friends, will be an engrossing read for your child.

Get it from Amazon for ?90+ (Paperback)

7.
Seven Wild Sisters by Charles de Lint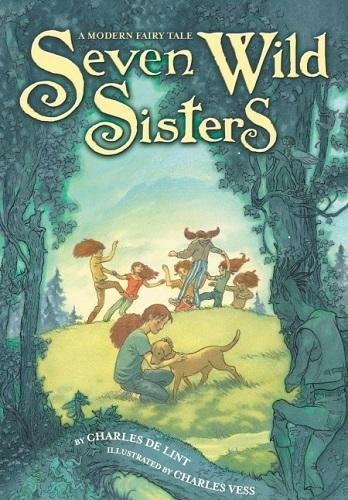 Publisher: Little, Brown Books for Young Readers
Age - 8 to 13 Years
There is a good reason why pre-teens prefer fantasy because, at times, it is easy to relate to fantasy than the real life. This is a modern fairy tale that features ordinary girl as heroines and not damsels. Born as a middle child with three sisters on either side, Sarah Jane enjoys nothing more than the remoteness of her aunt's farm. When she meets a fairy and unintentionally comes in between a war among the fairies, her loved ones are endangered. As different as they seem, the sisters come together to go on an adventure and save the day.

Get it from Amazon for ?701+ (Paperback)

8.
The Magic Fishbone by Charles Dickens
Publisher: CreateSpace Independent Publishing Platform
Age - 8 to 12 Years
The master storyteller, Charles Dickens, tells the touching story of Princess Alicia in The Magic Fishbone. A King and Queen have nineteen children and the King is stressed that he doesn't have enough resources to raise his children. A fairy named Grandmarina asks the King to give the bone from a salmon to his eldest daughter, Alicia to have it as a keepsake. Though she knows of the magical qualities of the fishbone, Alicia tries her best to take care of the family without relying on its magic. And, that's exactly the takeaway for your pre teen from this short novel: the magic is right inside you.

Get it from Amazon for ?1030+ (Hardcover)

9.
Rip Van Winkle - Puffin Classics by Washington Irving
Publisher: Penguin UK
Age - 8 to 13 Years
Rip Van Winkle is a kind Dutch man who is settled in the Catskill mountains in North America. To escape from his nagging wife, he sets out on an adventure to the mountains. En route, he meets some strange people and readily drinks the jenever (Dutch gin) that they offer. He falls into a stupor, and when he wakes up after 20 years, nothing is recognisable in revolutionised America. Full of fantasy and history, Rip Van Winkle's weird story of ghosts and legends is an ideal gothic fairy tale for your pre-teen.

Get it from Amazon for ?224+ (Paperback)

10.
Toads and Diamonds by Heather Tomlinson
Publisher: Henry Holt
Age - 12 Years+
This is an Indian version of the French fairy tale, Les Fes. Diribani goes to the village well to fetch some water, but she ends up meeting a goddess inside the well. The goddess grants her a wish that gold and diamonds would fall out of her mouth whenever she speaks. When her stepsister, Tana meets the goddess, she only gets snakes and toads falling from her mouth. The former marries a wealthy man while the latter is thrown out of the village. The deceptive boon and curse have much more depth to them than meets the eye.

Get it from Amazon for ?100+ (Paperback)

Fairy tales are not all about fantasy and unbelievable situations. Within the depths of these simple tales, are some profound meanings and lessons that make for food for thought.
About the author:
Written by Aarthi Arun on 08 September 2017.
Join our Together At Home | COVID-19 Circle to share, discuss, learn from fellow parents and for interesting ways to spend your lockdown days!
Looking for expert tips and interesting articles on parenting? Subscribe now to our magazine. Connect with us on Facebook | Twitter | Instagram | YouTube