Stressed about not getting that perfect shot of your child as she dances in the sunshine or sits by the window? These tips by an expert will help you capture some lovely moments of your little one
Pictures of your children as they grow up are among the most precious things you can have as a parent. But not many parents are ace photographers who can grab a camera and get Instagram-worthy perfect shots of their little ones.
Are you one of them, then, this article is just for you. Using the tips outlined below, you can capture top-notch photos of your kids without having to hire a pro!
Give them something to do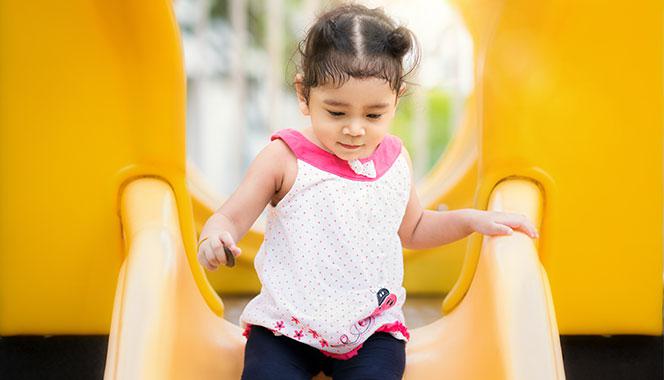 The chances are that your kids are like most kids. As soon as you pull out your camera, they either stiffen up like a board or act silly. An easy way to avoid that is to give your kids something to do to distract them from the fact that you're clicking their photo. Give them their favorite toy, have them play with the dog or cat, take them outside to the backyard or take photos of them while they are playing with a sibling or a friend.
Something as simple as having them blow bubbles or catch ladybugs will help you capture candid moments because they'll be focused on the task at hand, not on the fact that you've got a camera trained on them.
Use a prime lens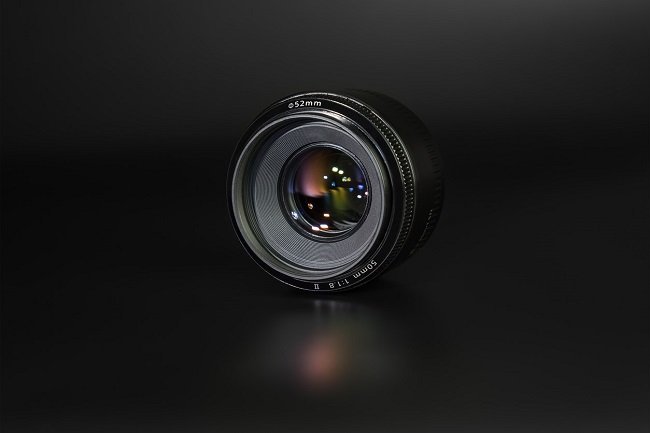 A prime lens is a lens with a fixed focal length, like 24 mm, 50 mm or 85 mm. The basic advantage of a prime lens is that it often has very large apertures, like f/1.4, f/1.8 or f/2. What that means is that these lenses are capable of collecting a ton of light. That's advantageous for indoor photos or photos outside at dusk or at night. But there's another advantage to a lens with a large aperture - you can easily blur the background in the photos of your kids.
That blurry background is thanks to a number of factors, including the aperture used, the distance from your lens to the subject, and the distance from the subject to the background.
So, if you want a shot of your kid that looks professional, open up the aperture to its smallest number (which is actually the largest aperture opening), get close to your child, and be sure the nearest background object is as far away as possible.
The result will be a beautifully blurred background that helps your child stand out in the photo. If you're not sure what lens to use, a great option that's hugely versatile and inexpensive is a 50 mm f/1.8.
Give children space to be themselves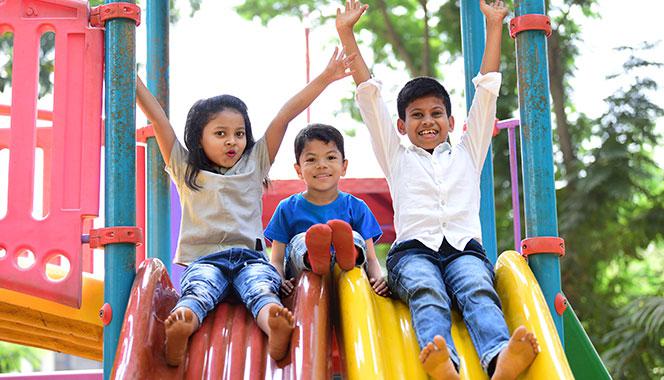 If you want to get candid photos of your children that capture more than a standard posed portrait, the key is to keep distance and not crowd the child's space.
As noted earlier, by giving your children space to be themselves whether that's on their own, with a friend or sibling, or playing with toys, you help them relax and forget that you're even there.
Avoid the temptation to say, 'Look at the 'camera' or 'Smile'!' Instead, be patient, let the situation unfold, and snap away. The more you intervene, the more frustrated you'll both become — your child, because you're interfering with their time and you, because your child isn't doing what you want him to.
So, give them space to explore and play, and the resulting photos will be much more meaningful than if you take them to the local studio for a posed portrait.
To make this approach even more successful, switch your camera to continuous shooting mode (check your camera's user manual for instructions regarding how to do this). This approach would surely allow you to take a burst of photos with every press of the shutter button as opposed to a single image.
Understandably, the more photos you take, the more likely you are to capture that perfect moment when your child is smiling, laughing or playing with their siblings or friends, and just enjoying themselves. That is what will help you improve the quality of the photos you take!