FEATURED
Travelling with your toddler? Keep these important car safety tips in mind
Ashwin Dewan
3 Mins Read
Are you planning to take a trip with your toddler? Traveling with your little one can be an enjoyable experience provided you take the right car safety measures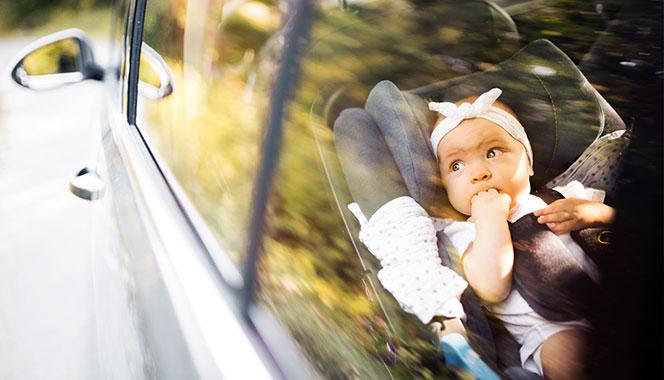 As a parent, it is your duty to keep your child safe while driving a vehicle. Every year, many children are injured or worse, killed in car crashes. An article published in NDTV stated that 43 children die in road accidents in India every day.
Using a car seat or a child safety seat is the best way of safeguarding a toddler when traveling by car.
There are a variety of sturdy child car seats that can fit every parent's needs. It is important to be aware of the process of installing a car seat and buckling up the baby. So, before we discuss car safety tips for your toddler, let us look at the types of car seats that are available.
Baby (or infant) car seats: Normally face the rear of the car with a weight limit of 9 to 15 kgs
Convertible (or infant-toddler) car seats: Can serve two functions as rear-facing seats for babies and toddlers and forward-facing seats for older children
Belt-positioning booster seats:
These are for children who are at least four years old
Always read the vehicle owner's manual and the car seat manual before installing the seat. Consult a technician if you need help with the installation.
Common car seat mistakes that parents make

Placement of the car seat
Not buckling up the child properly
Trying to keep a child in an upright position
Turning a car seat into a crib
Car safety tips for your toddler
The following car safety tips will help reduce injury and keep your toddler safe from harm.
Start driving only when all seat belts have been fastened. Before you start a trip, check if your toddler's restraint straps are undone. During the journey, if your toddler removes the strap, stop the car and secure it.
Seat your toddler in the back row of the car whenever possible. It is advisable for toddlers and children to travel in the back until they are 12 years or older. They help to reduce the amount of turbulence and shock to an infant's body in the event of a crash.
Make sure your toddler always keeps his arms, legs and head inside the car when it is moving or parked on the side of the road.
Activate childproof door locks to prevent your child from getting out when the car is moving or even when it is standing still.
Do not have any loose objects lying around in the car. Secure them in a box. In the event of a crash, they can fly about and cause serious injury.
Make a habit of getting your toddler in and out of the car on the curbside, away from traffic.
Use a good harness. The harness is one of the most important aspects of offering proper support for your child. The harness straps should ideally be at the level of or below the shoulder of your toddler.
Never seat your child in the front passenger seat. In case of an accident, the impact of the passenger side airbag can cause serious injury to the child.
Never leave your child unattended in a car. The temperature inside a car can go up by around 15 to 20 degrees in 10 to 15 minutes. If the outside temperature is very hot and humid, then the child will lose consciousness very quickly. Children can switch off the air conditioner by mistake due to which the car heats up faster leading to suffocation and even death.
Make sure your car has curtain airbags for side head protection.
A car should be equipped with auto emergency braking (AEB) to reduce the severity of rear-end crashes.
The antilock brake system is an important feature that prevents the wheels of a vehicle from getting locked during panic braking. This allows the driver to maintain greater steering control, which is a key factor in avoiding a collision.
Remember, a car does not have to be moving to be dangerous. Parked cars are also potentially deadly. For instance, your toddler might, while playing alone in the car, release the emergency brake or move the gear-shift lever, setting the car into motion.
Ultimately, the important thing is that you are aware of car safety rules and always drive safely.