Capturing Precious Moments Perfectly
Shefalii Dadabhoy
6 Mins Read
Shefalii Dadabhoy
Follow
Shefalii Dadabhoy authorparentcircleauthorparentcircleauthorparentcircleauthorparentcircleauthorparentcircleauthorparentcircleauthorparentcircleauthorparentcircleauthorparentcircleauthorparentcircleauthorparentcircleauthorparentcircleauthorparentcircleauthorparentcircleauthorparentcircle
Photographing your little one is a wonderful experience. Here are some useful tips to help you capture those perfect moments.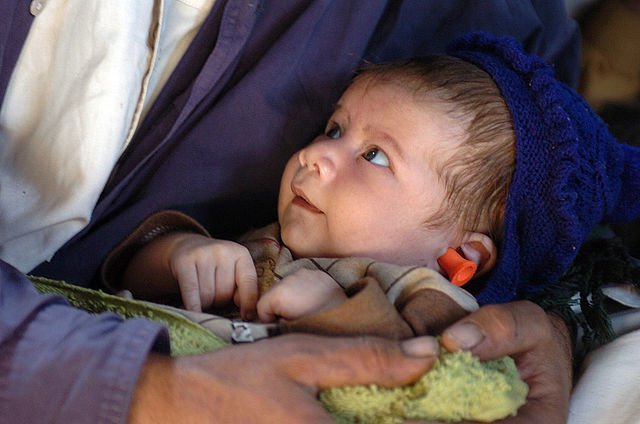 Parents are often amazed at how fast their children grow. From a baby crawling on the floor to standing on her own feet, from her first day at school to her graduation ceremony, time passes at a rapid pace.

So many memories, so many milestones achieved, but not many good pictures clicked to reminisce those moments. Parents must know how to photograph their child. A few basic rules will help you take good pictures of your child through his years of growing up.

Be patient and visualise the picture: First and foremost, do not rush to capture your child's photograph. Just relax and get involved in the process. Children are highly energetic and not always willing to listen to instructions on how to pose. Observe your child's mood and anticipate his actions. Capture him in his spontaneous moments, doing his favourite activity and most of the photos will seem natural. When you capture various emotions and moods, you get a set of precious memories for a lifetime.

Observe your child: By observing your child's activities over time, you will have an idea of the situation which will lead to a moment which you would like to capture. By anticipating the situation, you will be able to time the perfect shot.

Get down to their eye level: When we shoot pictures from a higher level, it shows our perspective of our child's world. When you get down to your child's level, you get to capture the world as viewed by your child. So, don't be shy to get down on your knees or tummy to get that perfect shot. Often, I am on my tummy on the floor trying to get the best shot.

Focus on those beautiful expressive eyes: This is a must. If your child's eyes are not in focus, you may feel that something is missing in the shot. Observe carefully if there is enough light in your child's eye to make them sparkle. When shooting outdoors, the rule is to position yourself in such a way that your child is in the shade looking towards the light. If you are shooting indoors, use windows as a source of light. Try and position your baby facing the window.

Watch the foreground and background: Remember that child photography is not about the background, the patterns on the wall or the beautiful foliage. Unless you have a valid reason, avoid cluttered foregrounds and backgrounds, while photographing your child. Visual background clutter will take the attention away from the main picture. Choose angles in such a way that the background behind your child is clean. If there is clutter, just zoom in closer to her to get a clean composition. Remember, your main aim is to capture your child's expression or activity and not the surroundings.

Every picture tells a story. The tips mentioned above will help you capture your child's life in pictures, which both you and your child would enjoy looking at years later. Also remember, it is not always about the perfect picture but about the joy parents gets from capturing certain moments that they would otherwise completely forget. I am a photoholic mom, who clicks her child every single day!
Also read: 10 Photos of Your Child You Should Never Post on Social Media
Capture many pictures of your child, take prints of the photographs and preserve them in albums. Your children will grow up - but, her childhood days will stay with you forever through these memories.
(The author is a children's photographer who runs her own enterprise, Purple Frog Photography)
Looking for expert tips and interesting articles on parenting? Subscribe now to our magazine. Connect with us on Facebook | Twitter | Instagram | YouTube