If your child is lactose intolerant or simply doesn't enjoy dairy products, here is your go-to protein provider! There are soy-many recipes that can be made from soy milk that your kids will love!
What are milkshakes if not made with cow's milk? Well, they are still milkshakes! Confused? Soy milk is a great alternative and an excellent swap for dairy. It makes any milk-based dish or beverage, as yummy as it can be, and there are many homemade recipes that can be whipped up in no time.
Particularly in the case, wherein you or your child is lactose intolerant, you can safely use soy milk in milkshakes, coffee, tea, soups and just about anything. Although soy milk is similar to cow's milk it does have its own distinctive flavour. You can find them in stores or even make them at home. Check out some exclusive and interesting soy milk recipes from Mrs Neeta Chawla, head chef and patisserie at Cravings, Mumbai.
How to make soy milk at home?
Soy milk is made from soybeans. These beans are very nutritious and loaded with essential fatty acids, fibre, vitamins, minerals, providing energy and keeping you hale and hearty.
It is easy to make it at home. All you got to do is, soak the beans, peel off the skin, and then proceed to boil, blend and strain the peeled soybeans. While, the soy milk can be extracted and used in place of cow's milk for veganand for people who are lactose intolerant. The pulp that remains, can be used to make the dough for cutlets.

How to make mango milkshake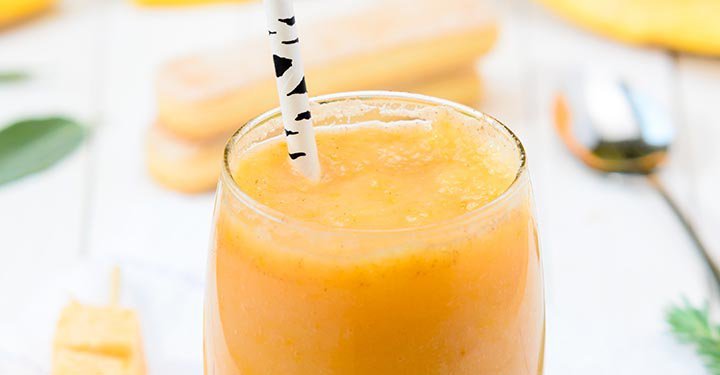 Ingredients:
2 mangoes (chopped and some for garnishing) or 1 cup mango pulp
11/2 cup chilled soy milk
11/2 tbsp sugar
Method:
If using chopped mangoes, blend it in a mixer with a tablespoon of soy milk to get a pure. If using the pulp, skip the first step.
Blend with soy milk and sugar.
Pour into individual glasses and garnish with chopped mango pieces.
Serve chilled.
How to make nutella
Ingredients:
11/2 cup of hazelnuts
1 tsp vanilla
3/4 cup powdered sugar
1/4 cup cocoa powder
3-4 tbsp vegetable oil or sunflower oil
2 tbsp soy milk (a little more to make the consistency better)
Method:
In a food processor, pulverise the hazelnuts till they become soft and creamy (use a strong processor or use the 'stop and start' method till you get a smooth consistency)
Add the remaining ingredients and blend again till you get a creamy mixture. Adjust the liquid quotient to get the right creaminess.
Use as a spread with bread, or as desired.
How to make cucumber soup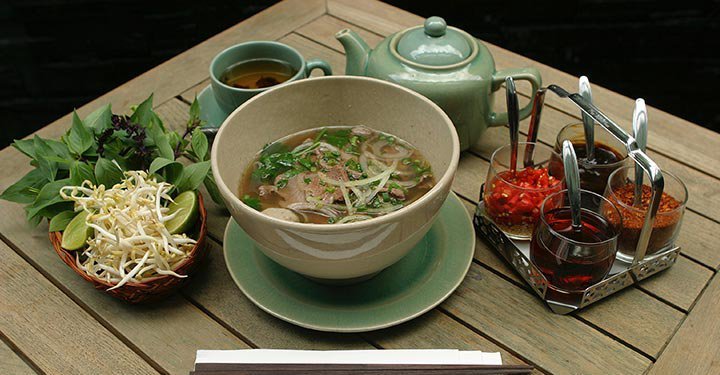 Ingredients:
5 cucumbers (chopped)
2 onions (chopped)
2 1/2 cups vegetable broth
1 cup of soy milk
2 tsp vegetable oil
Black pepper and sea salt to taste
Method:
In a large pan, heat the oil on medium.
Add the onions and cook till transparent.
Add the cucumbers and cook for 5 minutes.
Add the vegetable stock and simmer till the cucumbers are tender.
Blend the mixture till smooth.
Keep in the fridge till really cold.
Stir in the soy milk, salt and pepper just before serving.
How to make corn soup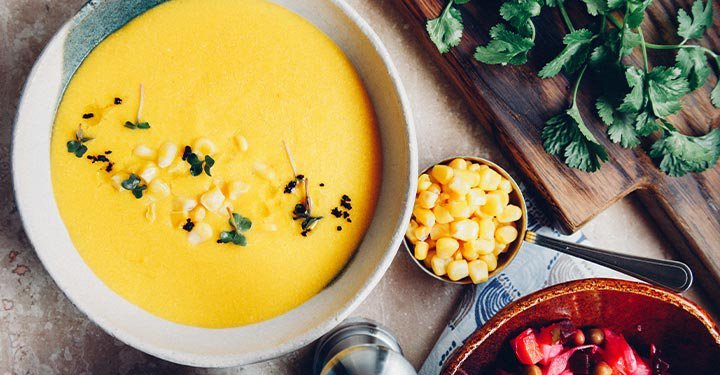 Ingredients:
1/4 cup green bell peppers chopped
1/4 cup red bell peppers chopped
3 cups fresh corn
1 cup vegetable stock
3 cups of soy milk
1/2 tsp salt
1/2 cup cheese
Freshly ground pepper
Method:
Heat oil in a large pan.
Add the bell peppers and cook till soft.
Add the salt, stir in the corn, vegetable stock and black pepper, bring to a boil.
Cover and cook till the vegetables become tender.
Blend half the mixture with 1 cup of soy milk till you get a smooth consistency.
Pour the pured mixture to the pan and add the rest of the soy milk.
Boil and keep stirring for 5 to 7 minutes.
Serve each bowl of soupy goodness with grated cheese.
How to make banana and blueberry smoothie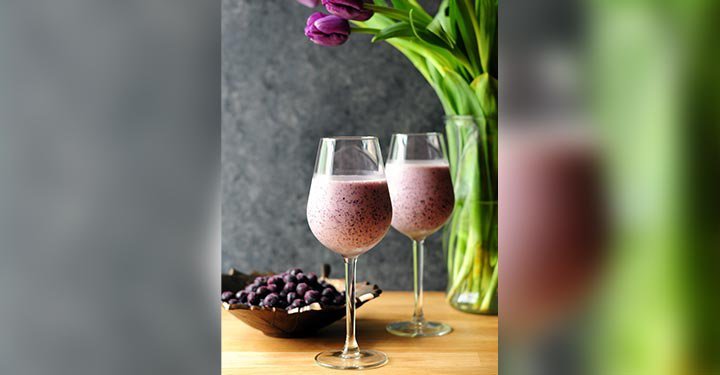 Ingredients:
170g silken tofu
1 medium banana (frozen)
2/3 cup soy milk (or 150 ml)
1 cup blueberry (frozen)
1 tbsp honey
Method:
Drain the tofu of excess water and blend with banana and soy milk.
Add half cup blueberries and blend till smooth.
Add the rest of the berries and honey and blend again till smooth.
Serve chilled (no ice required as the fruits are frozen).
How to make orange and walnut pancakes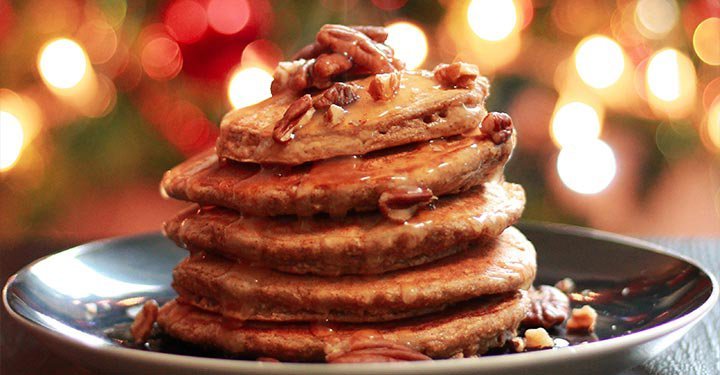 Ingredients:
1/2 cup wheat flour
3/4 cup soy milk
2 tbsp powdered sugar
2 tsp Eno (fruit salt)
Salt to taste
Oil for cooking
For stuffing:
2 cups oranges, peeled and chopped
1/4 cup walnuts chopped
Method: Mix together and keep the stuffing aside
For the sauce:
1/4 cup orange marmalade
1-2 drops lemon juice
Method for the sauce:
Heat the marmalade.
Add the lemon juice and 1/4 cup of water.
Cook till melted and keep aside.
Method for the pancake:
Combine wheat flour, soy milk, sugar, salt and Eno, and make a thick batter.
Heat a non-stick pan and pour a ladle of the batter and flatten it.
Apply a few drops of oil and turn over.
Cook on both sides.
Repeat with the rest of the batter.
Spread some orange sauce on the pancakes.
Serve with oranges and walnuts.
How to make bread pudding
Ingredients:
4 cups of bread slices (one day old would do)
3 cup soy milk
3/4 cup sugar
1 tbsp vanilla
1 tbsp cinnamon
1 cup raisins
1/2 cup chopped almonds
Few sliced almonds for garnish
Method:
Preheat oven to 180 degrees.
Arrange the bread slices in a 9" square tin.
Mix the remaining ingredients in a bowl and pour over the bread slices.
Mix it up and bake at 180 degrees for 30 minutes.
Garnish with sliced almonds and serve hot or cold.
If you cannot eat dairy products for any reason, you might just love these easy and delicious alternatives. Try these soy milk recipes for some wonderful family time together!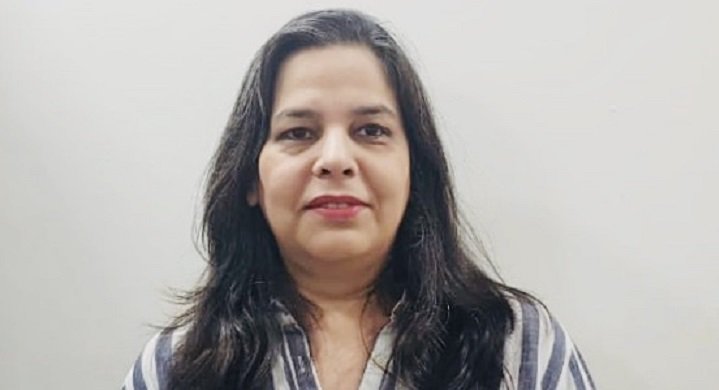 Exclusive recipes from Mrs Neeta Chawla, the head chef and patisserie at Cravings, Mumbai. This multi-talented mompreneur has been running her successful business ever since she launched it in 2008. Cravings is famous for its bespoke, customised cakes, desserts, chocolates and brownies. She also caters to a very special market - for our four-legged pets.
Also read: What Are The Alternatives To Milk If Your Child Is Lactose Intolerant?
Looking for expert tips and interesting articles on parenting? Subscribe now to our magazine. Connect with us on Facebook | Twitter | Instagram | YouTube