What's a vacation without some great pictures? Here are some fun and innovative ways to store and display pixelated memories of your travel. Let your imagination loose and create some keepsakes!
"Take vacations, go as many places as you can, you can always make money, you can't always make memories."
Vacations are more fun once we are back and start sharing our travel stories - be it online or offline. Reliving the holiday with friends and family about the fun times had, is almost as good as the holiday break itself. But after you finally shake off the beach sand from your shoes - the post-holiday buzz dies in a week or so.
But there is no need for the holiday buzz and good vibes to fizzle out!
After all, why should that perfect shot of your kid playing with dolphins have to remain in your phone or laptop? How to go beyond Instagram hashtags and Facebook timelines when it comes to family holiday photographs. And let's face it, does anybody really declutter the hundreds of photographs and get it printed these days? And even if you take the time out to do so, the albums probably end up in dusty bookcases and forgotten.
Take a step beyond the traditional way of storing your family holidays. Flaunt them so that the sight of these mementos remind you of what a great time you had and that it is time for another family holiday!
Memories are forever! So, here are some creative ways to exhibit your travel tales in your house.
Little journal of travel adventures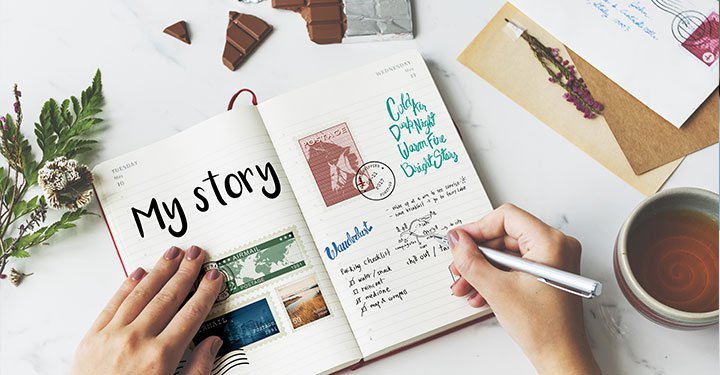 In this digital generation of smartphones, there are still people who love writing things down. Re-reading those vacation diaries can be fun, but do you know what makes it exciting? Adding all your travel tickets, maps, bills and Polaroids! Yes, let your heart feel the zeal again, like how it did when you held your tickets in your hand. Pin or stick them and write down what you felt at that moment or any funny incident that your whole family can laugh about later.
How can kids help: Children are excited about colours and stickers, you may take their help to stick some cool travel pictures or even paint or doodle on the pages you write on. Go one step further, encourage them to have their own scrap book. You become their helper.
Keepsakes to embrace memories
Treasure your travel memories with more than just a bunch of pictures on your phone. Make your own little boxes and paint them with popping vibrant colours. Pull out an old cardboard box and use some colourful sketches to write the name of the place. You can also wrap the box with the map of the place you have travelled to. Stack all your travel boxes on the bookshelf in your room. The sight of the many keepsakes in itself is bound to spread a happy vibe.
How can kids help: Kids can add all that they have collected from the destination. Add seashells, bills, pictures and even unique chocolate wrappers.
Let your wall do the talking!
Make your bedroom walls a living travel diary of your adventures. You can simply stick pictures on the wall or make cute long wall hangings, whatever you please! If you would like to take a tad bit of effort you can also decorate the wall with fairy lights to give a more dramatic feel. Because you know, fairy lights make everything better!
How can kids help: Your cherub can select his favourite pictures from your travel. If you wish you can also paint your child's little hands and keep her handprints to form a frame to all the pictures.
Vacation bytes in a jar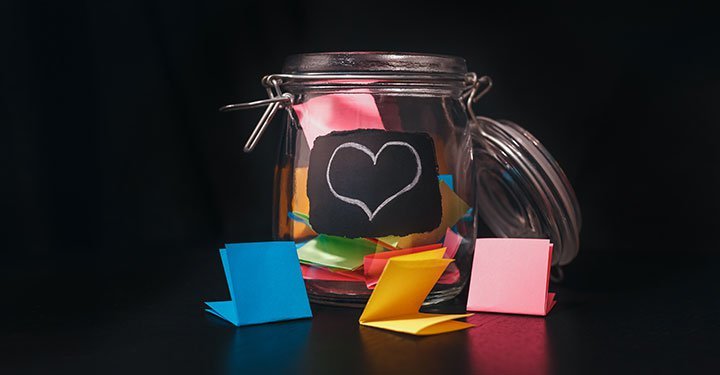 Here is an interesting way of keeping memories alive. Every night of your trip hand out small chits to each family member. Let them write the crazy and fun events from the day. Do this every night of your trip. When you come back home fill all the chits into a beautiful jar and name it with a sticker. Whenever you feel blue or are having a bad day, pull out a chit and absorb some positivity from your travel tales.
How can kids help: Your child can help you paint and decorate the jar that you put all your memory chits in.
Summer scraps
Scrapbooking is a great way to preserve your summer memories. Let loose your creativity to make your memorabilia special. While a journal has written words, a scrapbook consists of printed pictures and artwork. Get creative with your little one and make your special summer scrapbook now
This one is simple. Print your favourite picture and pin it up on a soft board. Don't forget to do this post every holiday. Goal is to have the travel board bursting with photos - one photo for every holiday.
How can kids help: Let your kid pick his favourite photo after every holiday. Make it a ritual of sorts. Give him free rein to arrange the photos on the soft board.
Your Family Mug shot on a Mug
Kids screaming on the rollercoaster ride, splashing about on that golden sun-kissed beach - all these moments can be with you for posterity. Get the photos printed on coffee mugs, coasters, fridge magnets and t-shirts. Easy and accessible.
How can kids help: Involve the kids in choosing the pictures that they want to be captured on a mug. Encourage them to gift these items to their grandparents and others in the family.
Some interesting travel quotes for you:
"A vacation is having nothing to do and all day to do it in." - Robert Orben
"An upcoming vacation gives us something to eagerly anticipate." -Jaime Kurtz
"A vacation is what you take when you can no longer take what you've been taking." - Earl Wilson
Your vacation memories don't have to be locked up in a wall or shut in your phone. For a wanderlust family, these are some easy and creative ways to preserve and show the world your tales.