Friends are an important part of life. It requires a lot of effort to kindle the flame of friendship and keep it burning. How can we teach our children to do this?
'It takes a friend to make a friend'. Indeed, the quote holds a lot of truth.
Friends act as great influencers in our lives. An article by Graeme Paton in The Telegraph quotes Judith Rich Harris, an American Psychologist, in this regard. According to her, "Though relationships with parents greatly affect the day-to-day happiness of children, just as marital relationships greatly affect the day-to-day happiness of adults, neither leaves deep marks on the personality. In the long run, it is what happens to them outside the parental home that makes children turn out the way they do."
So, it is important that your child starts forming friendships right from a very young age. But developing and sustaining friendships requires a great deal of effort. And these may not come naturally to every child. However, as a parent, you can pull a few strings at times to get your child moving. Here are seven tips that will help you teach your child how to make friends.
Inculcate social skills early on: Teach your child to say hello when he meets someone. Train him right from his early years to extend his hand, and look at the other person in the eye with a smile. Model the same yourself, for your child to follow. An easy way of teaching social skills to your child is to take him along for social gatherings. Being in get-togethers will give your child an opportunity to get used to meeting new people and striking up a conversation with them.
Make your child understand the concept of friendship: Let your child watch you interact with your friends. Also, read stories about friendship to your child. Ask your child questions about her friends. Watch movies with her that highlight the concept of friendship. Have your friends over and let your child watch you have fun! And, remember to speak well of your friends in front your child even when they are not around. After all, children watch and learn!
Get to know the family: An easy way to help your child form friendships is to get to know your friend's family yourself. You can invite them for a play date or a meal. The more face-time your child has with his special friend, the more the chances of developing a deeper friendship. What more! You will also enjoy the adult interaction, and everyone will be happy!
Encourage play dates: If your child has special interests, coordinate a play date with children who share the same interests. Invite mothers and make it a pot luck of sorts. Or, gather children together for a theme-based afternoon. For example, a session on art and craft or cookie-baking and decorating will bring children together as well as ensure loads of fun - with something to take back home.
Let your child practise friendship as a life skill: After your child comes back from school, ask her about what transpired between her and her friends. If she brings in 'friend troubles', empathise with her and help her understand the situation. Teach your child to remember little things like her friend's birthday and help her make small tokens of affection like greeting cards or hand-made gifts.
Teach boundaries: From an early age, teach your child what's acceptable and what's not in friendship. Let him know that he can always seek advice from an adult when in doubt. For example, if your child finds that his friend is engaging in something harmful, tell your child to boldly speak up and stop his friend or ask an adult for help. These little lessons go a long way in training your child to be a responsible friend.
Make way for sharing: Whenever possible, provide opportunities for your child to give and share. When you pack your child's lunch box, pack a little extra to share with her friends. Teach your child to share her school supplies like stationery or crayons with a friend who didn't bring any. When your child's friend wins, help your child share his happiness, and congratulate him and feel happy for his win.
We are all social creatures by nature. Making the right connections with people makes us feel loved, happy and secure. As parents, it is our duty to make our children see the beauty of friendship and help them nurture the same.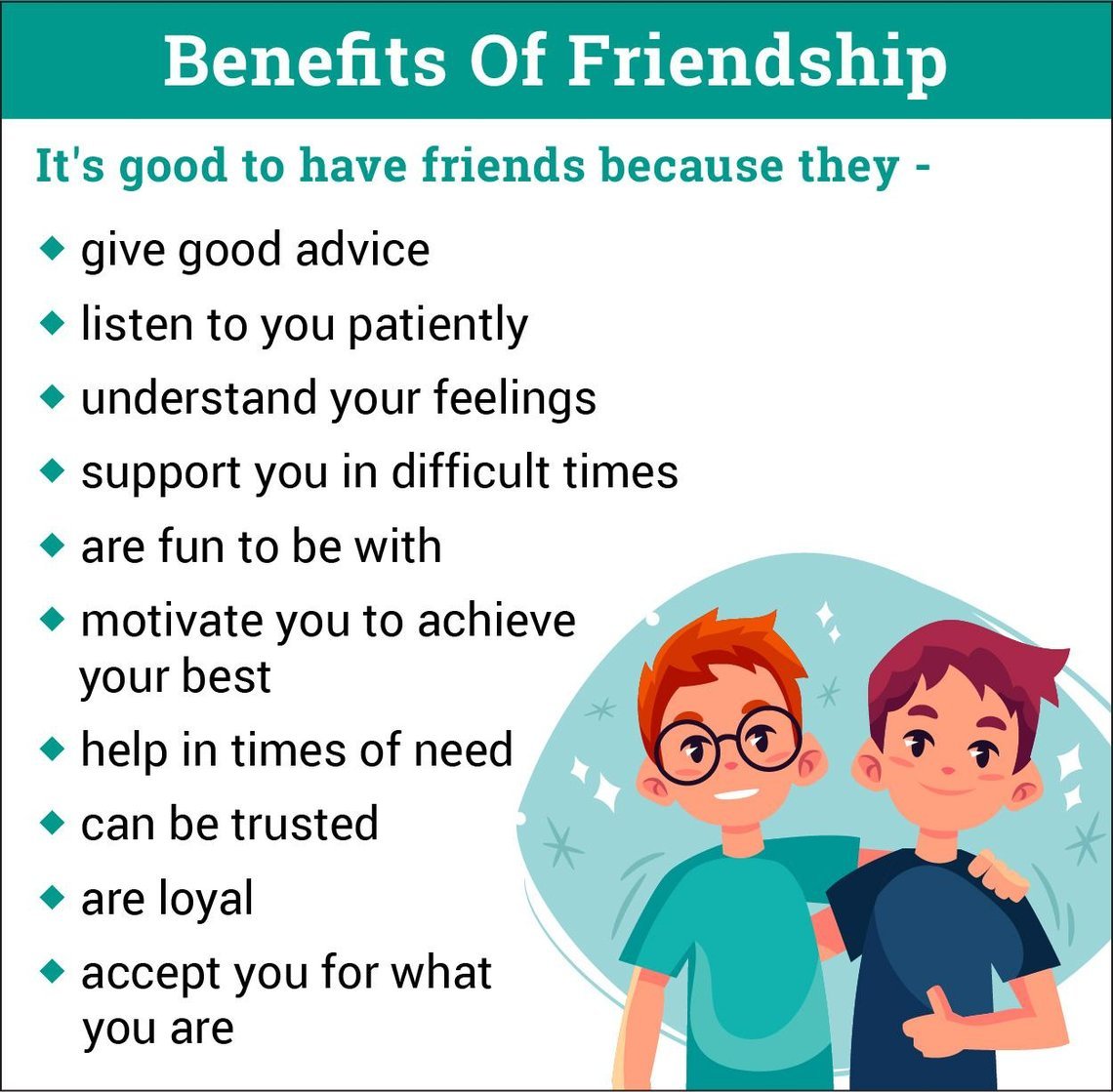 Anitha Bennett is a freelance author who has written books for children from preschool to preteen levels. She also conducts workshops for parents, teachers and children.