A techie from Bangalore, Shaan Shanmugam, helped reunite a special needs child with his mother. Shaan says love for his own child prompted him to help the kid in distress
"We welcomed our son Vishnu Vihaan into our lives four years ago and life has not been the same. My wife, Anusha Uppaluri, a Carnatic singer by profession, is the one who gets to spend more time with our kid. But the little time I spend with him is priceless for me.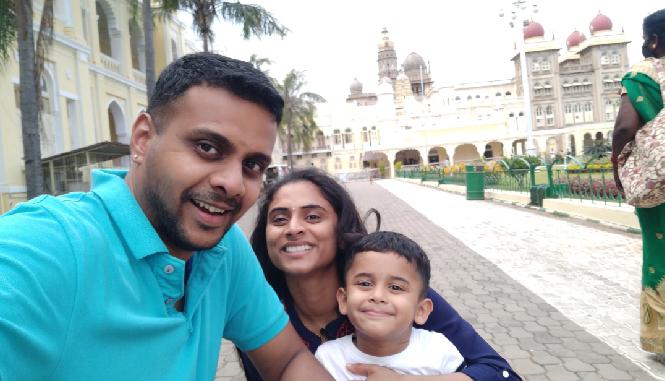 I used to hear that people undergo a change after becoming a parent. Now, I am experiencing it first-hand. Yes, it changes one's view of the world and makes one more compassionate. In my case, it makes me more protective and empathetic. This recent incident would prove that.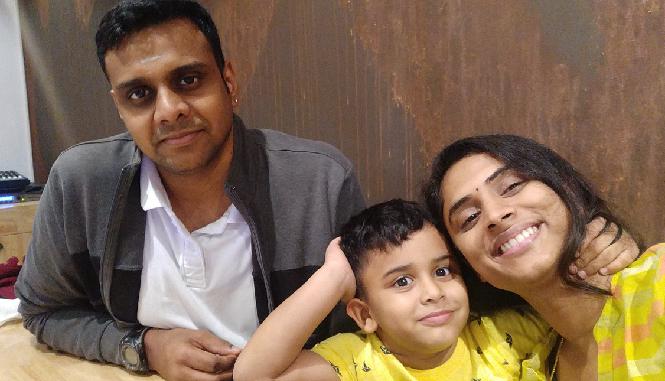 I work as a tech manager in a software firm in Jayanagar and stay near Kanakapura Road, Bangalore. As I work the US shift, I usually come back home after midnight. That day, on March 8, I was returning home from work at around 1.30 am in a cab, when I spotted him!
On the side of an almost deserted road, there was a boy, around 13 to 14 years.
Something seemed odd. As we were passing by, I noticed that he was wearing a clean uniform and surprisingly was not even asking for help from passersby.  As we crossed him, I didn't have the heart to just ignore it, I wanted to help him if I could. I asked the cab driver to take a U-turn as we had already crossed him. When I explained the reason to the cab driver, he told me that so many cars must have crossed the boy without bothering and we must do the same. He also said that maybe he lives nearby and was taking a stroll.
But my fatherly instinct didn't allow me to ignore a hapless lost boy in the middle of the night. I asked the cab driver to go back. Once we took a U-turn to reach the boy, it was a relentless effort to reunite the boy with his family. We came to know that he is lost and when I tried talking to him, I realized that he is a special child and does not communicate easily.
When I asked for his address, he simply said 'straight'. After an hour of trying to locate his home, we went to a police station to seek help. By that time, the boy told us that his name is Aakash.
Even when the police assured me that they would try to locate his parents, I was not satisfied as there was no apparent lead to find his whereabouts. I was reluctant to leave that helpless boy in a police station. I kept on thinking about his parents and what they must have gone through.
It was soon dawn, and I had to reluctantly leave the boy at the police station. But I didn't stop looking for his guardians. I took the help of social media and WhatsApp to spread the word about the boy who could not even tell where he lives. The next day, as I was anxiously waiting for some news, one of Aakash's classmate's parents saw the viral message on Facebook and contacted me and his school. Later, the local police station where Aakash's mom, Bharathi had filed a missing complaint also reached out to me. I told them about the whereabouts of Aakash.
I came to know that Aakash's mom, Bharathi and her brothers were frantically looking for him for two days without any food or sleep. Later that day, the mom and the son were finally reunited at the police station.
Raised by a single mother, Aakash used to attend a school for special children in the Diary Circle area of Bangalore. That day, his mother dropped him near St. John's hospital bus stop 10 minutes early. One of the teachers working at the school for special children also used to come to the same bus stop along with her special child and then all three of them would board the school bus from there.
On that fateful day, even before the school teacher and her daughter came, Aakash boarded the wrong bus and got lost. No one knows how he ended up on Kanakapura Road, which is around 15 km far from his school. As he didn't go to school that day, his mother was informed and then the search for the boy started.
After reuniting with her son, Akash's mother wanted to meet me personally. She told me how Aakash and she were abandoned by her husband just after his birth due to his mental condition. She raised him single-handedly with the help of a meagre income from a tea stall. She also confessed that she was contemplating suicide when she couldn't find her son for two days as Akash is the only reason to live for her.
Even that thought saddened me from inside as being a parent myself I could feel her pain. I am happy that it all ended well. I am still keeping in touch with them and invited them home to meet my family. This incident made me realize that if raising a child is hard, raising one with special needs is tougher.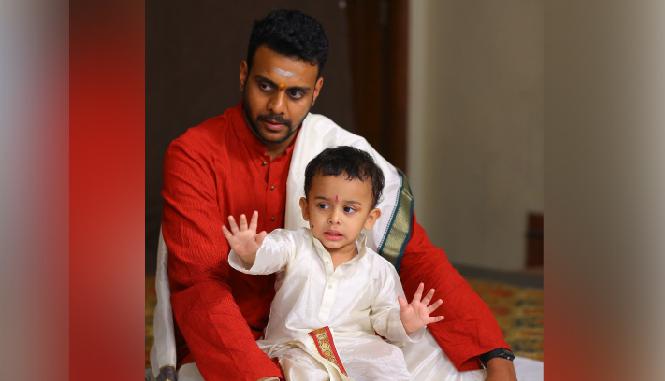 People ask me what made me act that night, I told them, my unconditional love for my child prompts me to be empathetic towards all children."
 (As told to Monali Bordoloi)