FEATURED
How A Couple Scaled the Great Wall of China With A Baby And Made A Lifetime Of Memories
Venkatesh
3 Mins Read
Traveling to China, and that too with a baby can seem a daunting task for many. Not for this couple, who decided to go ahead with the journey and returned with memories for a lifetime. Read on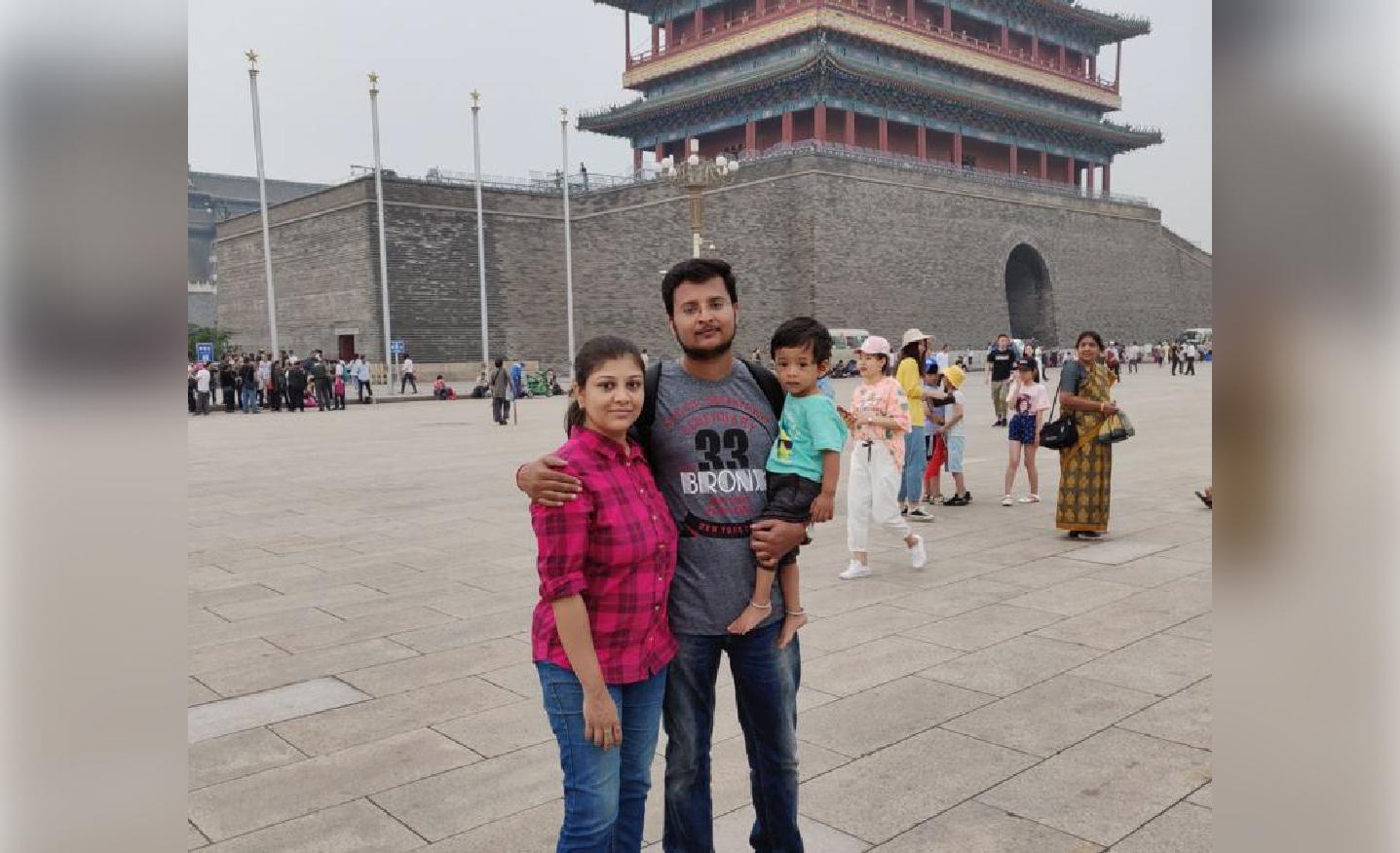 My wife Lavanya and I love traveling to a new country every year. Over the years, we have covered the United Arab Emirates (UAE), Singapore, Malaysia, Sri Lanka, and a few other Southeast Asian countries. In 2019, when we were raising our 1.3-year-old son, we made China our destination of the year. This was going to be our first trip since we became parents.

Many of our friends and family were shocked by the idea. Traveling with a baby? That too to China? Being vegetarians, what would we do for food? How were we going to feed ourselves, let alone the kid? Questions were fired left, right, and center.

But my wife and I were undeterred. Calmly, we planned the entire trip to a T. We mapped out every detail, including what meals to feed our baby each day. And hurray, we completed the 7-day trip to Shanghai, X'ian, and Beijing with flying colors!

Here are some steps we took that helped us manage childcare during the trip. These tips may be helpful to parents planning to travel with their infants or toddlers.

1. We planned the menu for our kid's every meal meticulously. Here are some sample meals—milk and banana mash for breakfast, steamed rice and veggies mashed together for lunch, porridge for the evening, and mashed rice and milk for dinner. The advantage of following this meal plan was that we could prepare every meal right in our hotel room with the items we had packed in our baggage.

2. We took an induction stove, a steamer/mixer, and a couple of utensils with us while traveling. These items helped us prepare fresh food for our baby each day.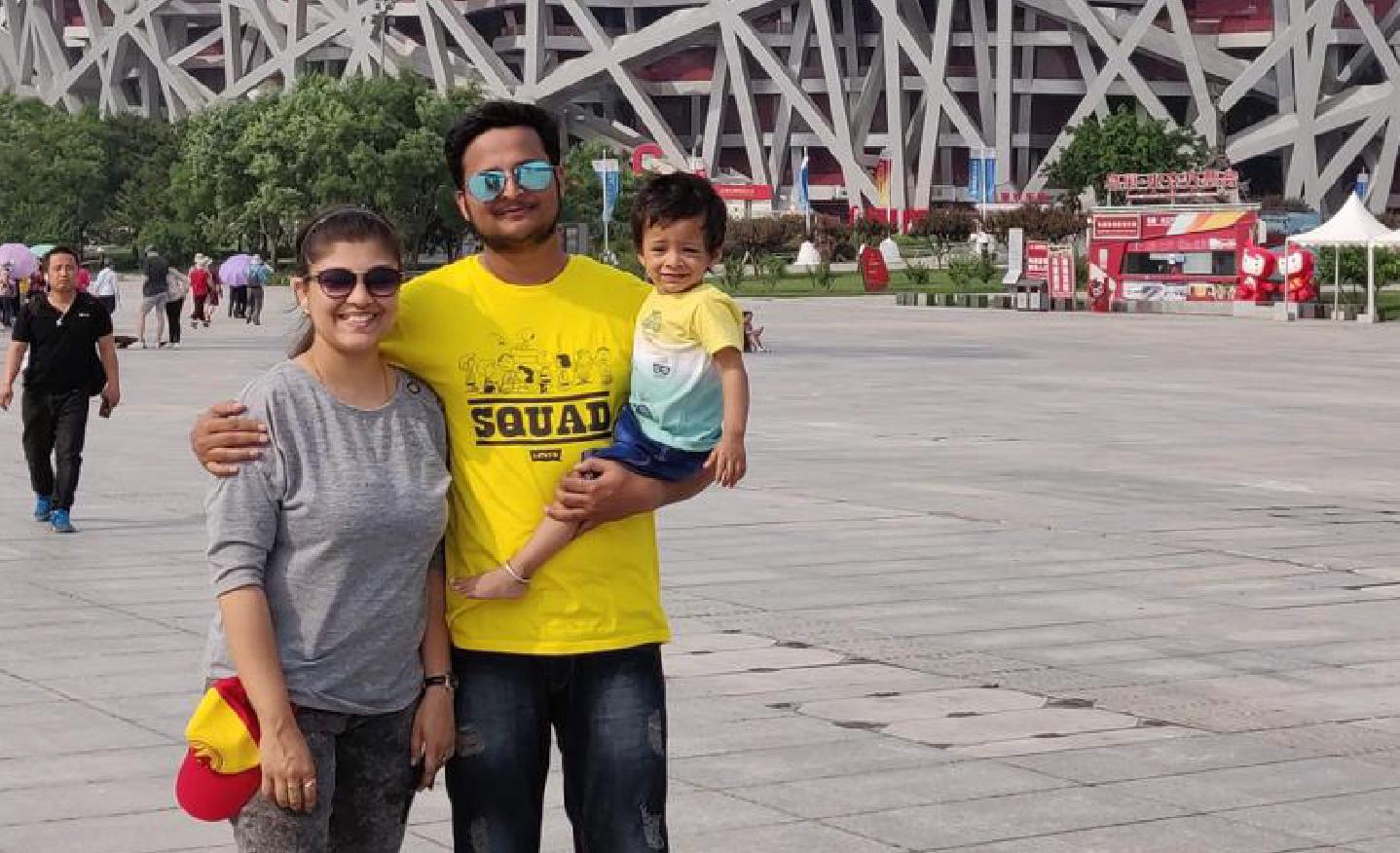 3. We vacuum-sealed vegetables (beetroot, carrot, tomatoes, potatoes), fruits (bananas, apples), and half a kilo of porridge powder and took them with us. The veggies and fruits would stay fresh because they were vacuum-sealed and wouldn't upset the baby's tummy, as they were from our hometown. We also carried rice and condiments such as sugar and salt in small quantities. The extra baggage of 4–5kg was worth its weight in gold, so we didn't mind paying the excess baggage charge.

4. We went sightseeing during the day and returned to the hotel or traveled (like train travel) at night. This ensured minimum disturbance to our baby's natural sleep cycle. A cranky baby is not a good travel buddy!

5. We carried a pram with us at all times. It helped us a lot in either carrying the baby or carrying our luggage. Either way, it was a boon.

6. To wake up early in the morning, we set our alarm half an hour earlier than usual. This was done to accommodate the mini cooking we had to do to prepare our baby's meals. We cooked rice and veggies in the steamer, made porridge using the induction stove, and mashed the bananas with milk—and voilà! Three meals for the kid that day were ready. We packed them in airtight containers and were good to go!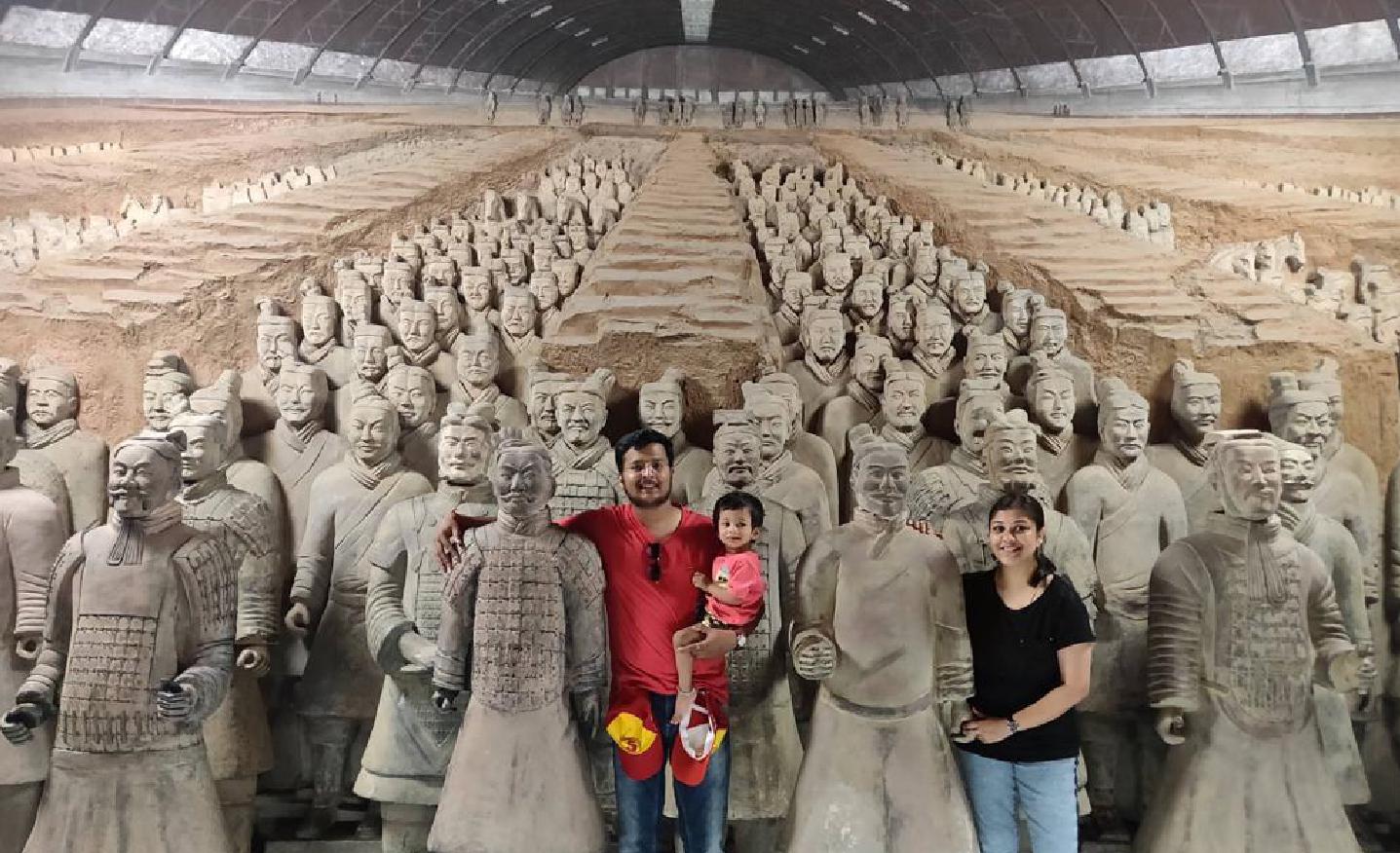 7. A kangaroo pouch or a front-facing child carrier is an essential travel accessory. When the baby was awake, he enjoyed sightseeing as much as we did. The baby carrier allowed him to face forward to see the outside world. It kept him engaged and focused on various beautiful sights, while it freed up our arms for doing better things, like taking a dashing couple's selfie!

With a bit of planning, we were able to have a memorable and great trip to China with our 1.3-year-old son! We hope our tips will help ease your travel jitters while traveling with a toddler.
(As told to Ashwin Dewan)