She was shattered when she lost her husband to Covid-19 but that didn't deter this determined mom, Aarti Gupta. She picked up the pieces and started again. Read on to know how art and craft is keeping her occupied and her strategies to spend more time with her two sons

"This Mother's Day is special for me, but not because we will celebrate it! I will be grateful for my sons, despite memories of earlier celebrations reminding me of my loss.
I lost my husband, Manish Gupta, to the 2nd deadly wave of Covid-19 last year. Just after a brief illness, he was gone from us, forever. For others, this might just be a statistic in the long list of Covid-19-related deaths. But for us, he was the lifeline of the family, the ever-loving dad to my boys, the driving force for us all.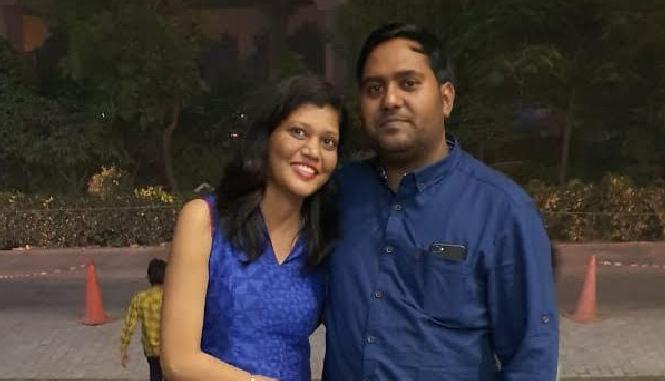 I am a mom to two boys, 11-year-old Parv and eight-year-old Om. They may be young and vulnerable, but they showed exemplary strength of character in the face of crisis. After our sudden loss, I was shattered. It was like preparing to live life without my core. However, my kids showed more patience than me.
For me, it is still very difficult to talk or even think of my husband without breaking down. I assume my kids know my state of mind and never talk about their father in front of me. Sometimes, I yearn to talk about my feelings and old memories with him, but my boys are simply determined not to go into that uncomfortable zone now.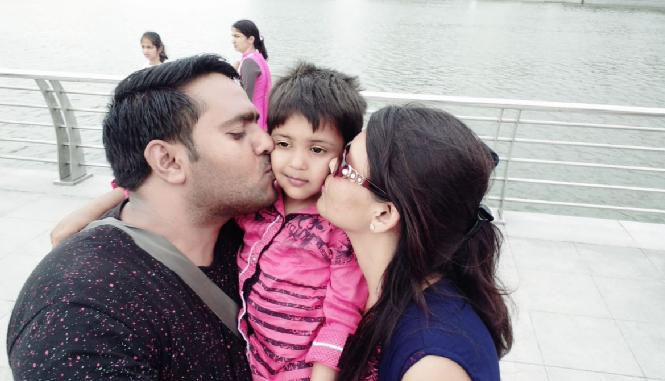 Over the years, I never took interest in the financial side of running a home. But now, as a single mother, I am learning about home finances. My mother and brothers are always there to support us, but I want to take charge of things now.
As they all say, raising boys is not an easy job. Like all single parents, I too have faced issues in handling their behavior and discipline. When it comes to parenting, now I am trying to balance my approach between a strict and a loving approach. The biggest hurdle I am facing is managing time - I want to spend more time with my sons. For that, I need to plan my day in advance so that I can take care of other chores and still be there for them. For now, I have set some non-negotiable rules on meal timing, study time, healthy eating habits, and screen time for my boys. They are supportive when I explain that I am doing all these for their good.
Another strategy I follow these days is appreciating my sons whenever they follow the rules or at least put an effort to do so. My praise surely lifts their mood.
I am a passionate crafter. Spending my time with paints, brushes, beads, and all things artsy makes me happy. I love teaching eager kids and parents about different types of crafts with easily available things at home. I have a YouTube channel for this.
I am planning to do what makes me happy from now - spending time developing my hobby into something more serious. I also intend to celebrate the bond I have with my kids. We are planning to spend the days ahead in the company of each other. We want to do activities together that would stay with us for a long time. These days, we spend our free time in the kitchen cooking special dishes, watching movies at home with popcorn, or playing a board game.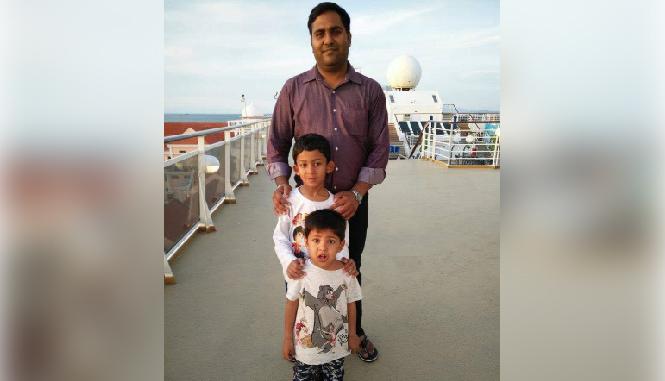 This Mother's Day, as a single parent, I am planning to be honest with my kids and give them unconditional love, both as their father and mother!"
(As told to Monali Bordoloi)