Choosing between buying and adopting a pet can be tough. Here's a little help on how adopting a pet can help your family feel lots of love this season!
The benefits of having pets are plenty - they lower your stress levels, help your child learn responsibilities, provide companionship to kids, improve your mood and help you make friends. An important part of the process of getting a pet is deciding where to get them.
Buying a pet from a pet store might be the first thing that comes to your mind but adopting a pet will give your family a chance to give a little love and warmth to those animals who really need a chance at life! Here are some things to consider if you plan to adopt a pet.
Adopt, don't shop!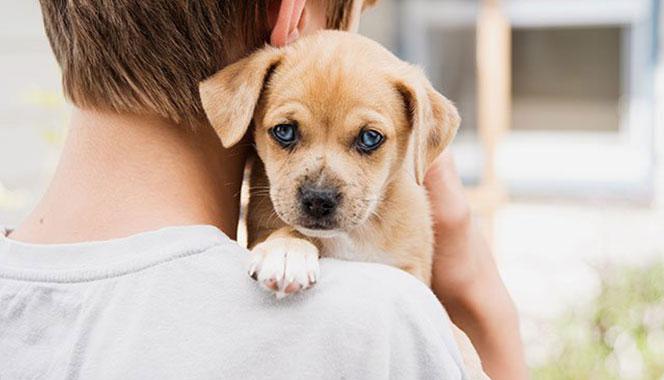 Adopting a pet can be a hard decision, here's some help to point you in the right direction.
You will save a life: Shelters take in animals that have been given up by owners, taken from breeders, or rescued from the streets. The numbers are far more than we imagine, and most of the shelters are crowded, the funds raised are less or just enough for food and medicine. So, when you choose to adopt, you give the animal another life and stand against breeders and shops, many of which only run for the money.
Most of the animals are house-trained: Animals that have lived in other homes are mostly trained for houses, which saves time and effort for you.
Save on money: Shelters give pets for adoption without burning a hole in your pocket, and sometimes for free, with a few background checks. This saves you the cost of buying a pet from a store.
Your kids will have a companion: Adopted pets tend to be more engaging and protective around kids, and you can trust them with your life! Your kids will also be more responsible if you involve them in your pet's walks, feeding, or bath routines.
Pets are already spayed or neutered: Most of the shelters have an in-house rule to neuter and vaccinate all the pets coming in, so you don't have to worry about doing them yourself. Contrary to belief, many pets just turn up in shelters because their owners moved away or couldn't take care of them, and not just because they were aggressive or mistreated.
All pets are great, but adopted ones add extra cheer: Pets at shelters are yearning for love and attention and the warmth of a home. They will love you to the moon and back, and so will you! Some animals are trained to help people with special needs, and some are retired from the armed forces, so pick an animal matching your personality!
Adoption helps more than just one furry friend: Visiting a shelter will change your life and your kids and when you pick one animal out of the many waiting for a loving home, you help the shelter spread the joy of adopting. You can even pick more than one animal if your home and heart can hold more! A small donation will even help to keep the good hearts going.
You will change the animal's life: Taking in a pet from a shelter changes the whole world for them, and they will make every moment worth it. You change their life from being in a cage to having a loving home, so lots of cuddles, hugs and hilarious events coming your way!
Choosing the right pet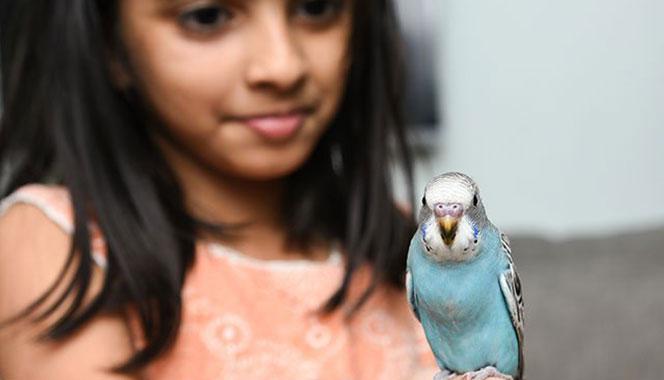 Ponder over these pointers and check with shelters about these, to help you decide what pet might best suit your family.
1. What do you expect from your pet? 
Choose pets that will match your energy and vibe. Look for age, sex, color, size, previous training, nervousness, protectiveness, intelligence, excitability, energy level, playfulness and friendliness. Remember to ask for pets that are good around kids.
2. Think about your house
Make sure there is enough space for everyone. Choose your pet depending on the size of your house. Talk to the shelter about the pet's behavior and requirements.
3. Opinion of the family
Get a nod of approval from all members of your family before you get the pet. It is important for peaceful co-existence.
4. Breed conscious
If you prefer certain breeds, you can always call up the shelters and ask for information. Read about them more to learn their nature.
Tip: Choose native breeds for better companionship and easier maintenance.
5. Financial plans
Decide how much you will be willing to spend on your pet, before bringing them in. Choose pets requiring low maintenance if you don't want things to go out of hand.
6. Take climate into consideration
Pets native to a region tend to behave better than those from other countries. For example, avoid hairy pets if you live in a tropical climate.
7. Take advice from a vet
Talk to a vet about things you will need for your pet like vaccinations, food and training. We reached out to a vet and she advised on these check for skin conditions like dermatitis, make sure the pet has been vaccinated for rabies (for dogs and cats), check the vaccination and de-worming schedules from the in-house vet at the shelter, check if the pet has been neutered.
8. Urge your kids to pitch in
Your pet will play a role in the growth of your kids as well, so remember to involve them in the process. Talk to them about the different pets they can get and help them decide based on your needs and restrictions.
9. Visit many shelters
This will give you more choices and help you choose better. There are so many animals looking for a forever home, so go ahead and make a difference!
People making a difference, one paw at a time!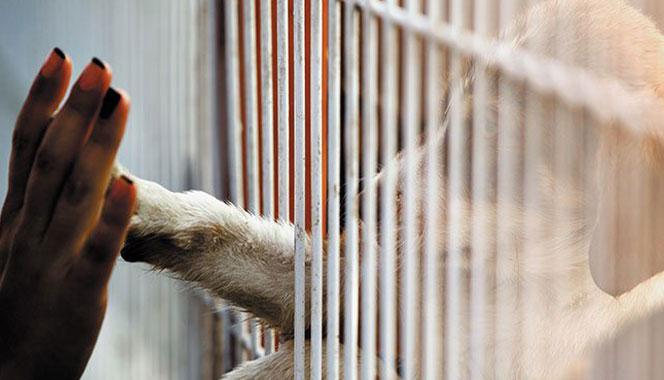 Karin Chawla, a member of the Cubbon Park Canines Group in Bangalore, shares her experience with pets and rescued animals.
"I grew up in a home around pets. I started feeding dogs in Cubbon Park when we moved to Bangalore. I feed almost 35 dogs now, every day after work. The food is cooked in my home - a mixture of rice, turmeric, meat and veg shavings. I am also involved in the Cubbon Park Canines group where we spay/neuter all the dogs in the park and take care of their health. It has been saddening to see so many dogs abandoned, either chained to a fence or let loose in the park.
I believe that when you bring home a pet, your life will never be the same again. The love you receive is like the warmest hug on a cold day. A neighbor recently brought home a dog, Pluto, that had been abused. He used to cry when he was left alone because of the pain he had endured earlier. With the loving family he now has, he is evolving into a confident, happy pet."
So, before you decide to buy a pet, look at the ones who are already in shelters and longing for a home. Also remember that when you stop buying, you also stop breeders, who keep producing young ones at the cost of a poor mother.
We also talked to Radhika, who is a part of the Besant Memorial Animal dispensary in Chennai. Here is what she had to say.
"Besant Memorial Animal dispensary, a part of The Theosophical Society, is home to about 120 rescued, sick or old animals including dogs, cats, pigs, horses, cows, goats, roosters and bats. We also have a floating population of rescued birds. We also rescue animals, treat and board them till they can be released or re-homed. Out-patient treatments are also done for animals, and we board them if necessary, at no cost. We have a fully equipped operation theatre and our Animal Birth Control Program is being conducted at a subsidized rate to encourage community feeders and volunteers. We also re-home many animals at our adoption drives at regular intervals.
We have more than 10 dogs at any given time, looking for a home. These pups or adult dogs are mostly abandoned outside our gates. We make sure that all these animals are vaccinated and healthy. Most of the people who come here to adopt, prefer pedigree pups and don't always give the Indie or older dogs a chance. We urge people to opt for Indie dogs as they are native to our country and more compatible and loving than foreign breeds.
We believe that children who grow up with animals tend to be more confident, optimistic adults. They learn the importance of taking responsibility, sharing and empathy through their pets.
If the people who come for adoption are first-time pet parents, we educate them on the responsibilities of owning a pet. For older people who live by themselves, we recommend older animals, which are gentler and quieter. Based on a family's lifestyle and the age group of family members, we suggest the best companion for them. All adopters are free to walk in or call us for inputs about the adopted animal. We keep a tab on the adopters and do house visits whenever possible. We also gladly take back pets that don't settle into adopted homes, but that happens very rarely.
At the shelter, we motivate ourselves every day to do the best for these animals. People leave the shelter and say, I don't know how you do it."
We think so too Radhika! We are glad there are many people out there like you, doing everything they can to re-home animals around the world!
Social media promoting adoption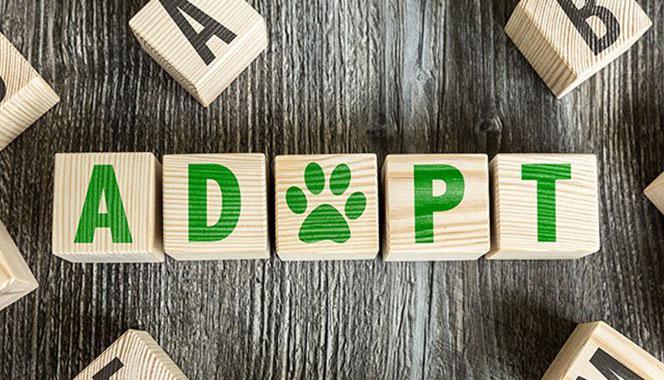 The popular dating app, Tinder launched an initiative in 2019 to promote pet adoption and rescue in India Called #PawfectMatch, it lets you adopt or foster, donate or volunteer for animals. The company has partnered with Friendicoes SECA (Delhi), World for All Animal Care and Adoptions (Mumbai), RESQ (Pune), Charpaws Foundation (Delhi), Karma Foundation (Delhi), and Red Paws Rescue (Delhi) to bring this initiative to India.
Adoption is also popular on Facebook! Adopt a Pet is a Facebook group that helps in the rescue and foster stray dogs and cats in India and provides medical aid.
So this season of giving, open your doors and heart to the little paws and melt in the warm cuddles and pure, everlasting love. Spread the Christmas cheer this season and make a change in your life and theirs, by choosing to adopt!
On this note, we bring you a song to celebrate the bond between Sanda and Rudolph, who was adopted by Santa.
"Then one foggy Christmas eve,
Santa came to say,
Rudolph with your nose so bright,
Won't you guide my sleigh tonight?"
This song about Rudolph, the red-nosed reindeer is a popular story among kids about how a reindeer with a glowing nose met Santa on Christmas eve. Santa takes him in and lets him lead his sleigh so he could deliver gifts to all the children around the world! A heart-warming story depicting love and cheer this season, and a wonderful take on adopting a pet!
Listen to the full song here.