Start the new year off right with these 5 power-packed recipes that will give a fresh start
Priya Kathpal
3 Mins Read
Priya Kathpal
Follow
Written For ParentCircle Website new design update
If you and your children are feeling sluggish after gorging on the rich and baked goodies during the holiday season, here are some healthy recipes for an energetic start to the year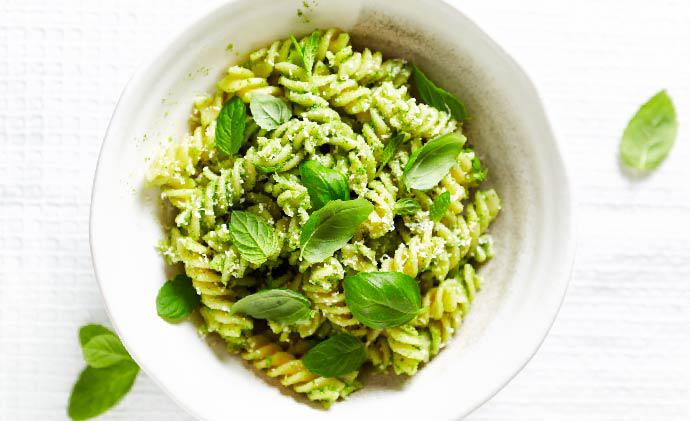 We try with all our might to resist the rich and calorie-laden foods that are the norm during the year-end festivities. But, despite our efforts to fight temptation, the holiday season does creep up on us with loads of calories from food that may not be so healthy. This can, in turn, make us a bit sluggish at the beginning of the year. So why not try some recipes that can boost your energy levels, so you can stick to your resolutions for a fresh, new start! These energy-boosting recipes are just what you and your little ones need.
Green Whole Wheat Pasta
Preparation Time: 30 minutes
Serves: 1
Ingredients
1 cup cooked whole-wheat pasta

1 ¼ cup cooked spinach

3 tsp chopped basil

1½ tbsp olive oil

Salt to taste

Pepper to taste

1 tbsp lemon juice

Method
Combine all ingredients, except for the pasta, in a blender and blend until smooth.
Mix this sauce with any form of cooked whole wheat pasta. Serve hot.
Optionally, you can also add sauteed vegetables of your choice. Mushrooms go well with spinach sauce.
New Way Pancakes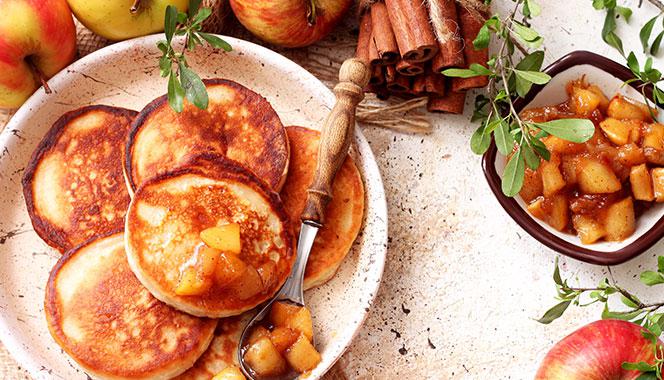 Preparation Time: 20 minutes
Serves: 4
Ingredients
1 cup whole wheat flour

¾ cup old-fashioned oats

¼ cup chopped almonds

1 tsp baking powder

1 tsp baking soda

½ tsp salt
1 large egg
1¾ cup buttermilk
4 tbsp maple syrup
3 tbsp virgin coconut oil

1 medium apple (peeled, cored and sliced lengthwise)

Method
Combine flour, oats, chopped almonds, baking powder, baking soda, cinnamon, and salt in a large bowl.
Whisk egg, buttermilk, half of the maple syrup, and 2 tbsp of oil in a medium bowl Add this mixture to the dry ingredients and mix well.
Put a griddle or large non-stick skillet on medium heat and brush it with a little oil. Place two slices of apple in the skillet, spacing them about inches apart, and cook until lightly golden or for about one minute.
Turn over the pancakes and pour one-third cup batter over apples, spreading the batter evenly to cover the apples.
Cook the pancake until the underside is golden brown and bubbles form on the surface, for about three minutes.
Flip and cook until done, for around two minutes. Transfer to a plate. Repeat with remaining apple slices and batter, brushing the griddle with more oil as needed.
Serve pancakes with yoghurt and remaining maple syrup.
Pine 'Apple' Juice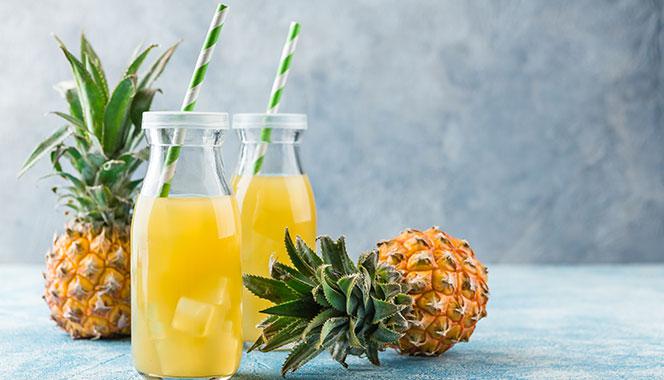 Preparation time: 10 minutes
Serves: 2
Ingredients
3 cups pineapple (cubed)

2 large green apples (cubed)

Juice of ½ lemon

8-10 mint leaves
½ cucumber
Method
Combine all ingredients in a juicer (preferably cold-pressed).
Serve and consume immediately.
Toast with a Twist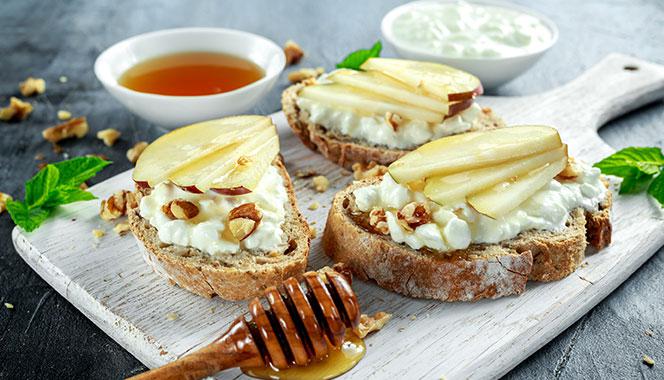 Preparation time: 15 minutes
Serves: 1
Ingredients
2 whole wheat or multi-grain slices of bread
1 tbsp hazelnuts
1 tsp olive oil

Salt and pepper to taste

2 tbsp Greek yoghurt

1 tbsp honey

Method
In a pan, toss chopped toasted hazelnuts in a little olive oil.
Season with salt and pepper.
Spread Greek yoghurt over the toasted bread.
Top with hazelnuts and drizzle with honey.
Secret Smoothie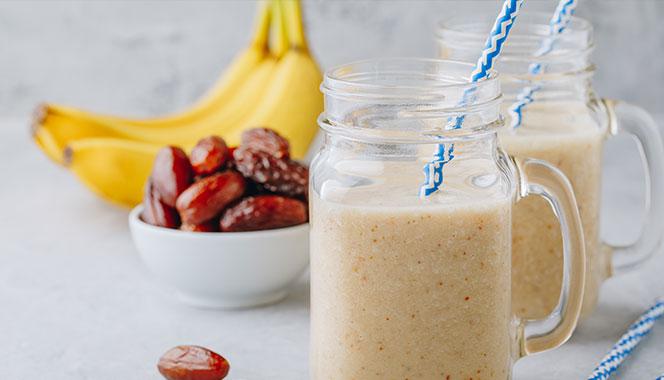 Preparation time: 10 minutes
Serves: 1
Ingredients
2 ripe bananas
2 cups almond milk

2 pitted dates
2 tbsp peanut butter

Pinch of salt

Ice as needed

Method
Put all the ingredients in a blender.
Add ice according to your preference and blend well.
Serve immediately.
All these recipes are extremely simple and easy to prepare yet pack a punch so that you get your daily dose of nutrients. Try these with your children and everyone will be asking for a second serving.