India at 75: Here are 75 little things you can do to make a big difference in our country
Team ParentCircle
3 Mins Read
Team ParentCircle
Follow
ParentCircle empowers parents to raise successful children through holistic parenting.
As we get ready to celebrate 75 years of independence, let's look at 75 awesome things that both parents and children can do to make our country a better place.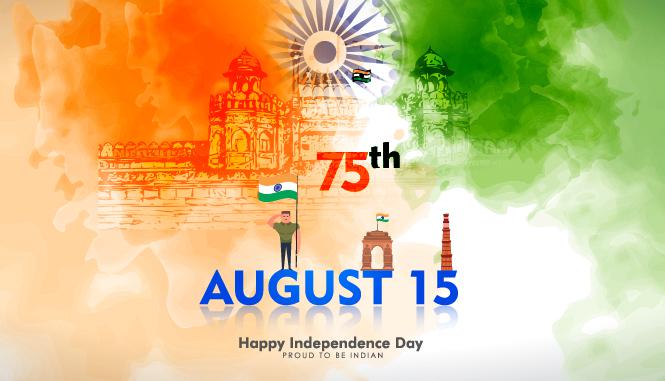 India is one of the most diverse nations in the world when it comes to culture, religion, ethnicity and race. Over the past few years, it has become home to a number of start-ups, thanks to a rapidly growing economy. As citizens of this great country, it's up to us to do our best to make India a better place to live in—for us and for future generations.
Simple things like taking care of the environment, adopting certain values as a family, supporting each other, especially the womenfolk, and raising children with respect will go a long way in contributing to the development of the nation.
Here are 75 things every Indian should do to make the country a better place.
Taking care of the environment
Don't litter in public places
No spitting in public places
Plant trees as a family
Abstain from plastic use at homes
Conserve natural resources
Save every drop of water
Encourage paperless offices
Recycle, Reduce, Reuse
Don't uproot trees, help maintain a green cover
Pick up after your pets' poop
Dispose of waste in a responsible manner
Start an eco-friendly drive in your community
Go on a beach clean-up drive as a family during weekends
Urge your family to walk or bicycle as much as possible
Potty train your children early so there is less diaper usage
Be a responsible traveller
Read up on climate change
Switch off all electrical appliances before you leave home
Parenting: Embracing values as a family to make children responsible citizens of tomorrow
Always follow traffic rules
Respect dignity of labor and people of all occupations
Learn to stand in queue and wait for your turn
Treat the past (national monuments and heritage sites) with respect
Tell your children the importance of keeping our surroundings clean
Learn to have healthy conversations about religion
Vote and show children the importance of voting
It is okay for men to be seen in the kitchen
Learn to be gender-neutral with your children
Have one meal together as a family every day
Stop force-feeding your children into obesity
Read up on hygiene and food safety
Focus more on nutrition and a healthy diet
Encourage outdoor play for children
Don't let gadgets interrupt family time
Follow phone and email etiquette
Make diversity and inclusion a dinner table conversation
Stop bringing work home, bond with your family
Community: Supporting each other
Be kind to stray animals
Do your bit in helping the old and needy
Buy Indian brands and endorse local artisans
Be a fan of "Make in India"
Say yes to adoption
Don't make motherhood a woman's identity
Normalize moms asking for help to raise a child
Remove the stigma around mental health
Don't keep wanting to have a boy child
Respect the third gender
Normalize breastfeeding in public
Stop body shaming new mothers
Learn more about our culture and heritage as a family
Encourage girls to take up STEAM
Bat for inclusivity for specially-abled children in schools
Volunteer for social causes and encourage your children to do the same
Call out on domestic violence: don't ignore, don't encourage, don't endure
Respect housewives for the enormous jobs they do
Give single parents their due
Give everyone their space to express themselves
Don't give or take bribes; stop corruption
Don't make the ability to speak English comment on someone's social status
Say no to gender bias at the workplace
Make pay parity a fundamental right
Read up on the law and know your rights
Stop armchair activism
Raising children with respect
Help support a child's education
Normalize boys crying
Show our boys how to respect consent
Normalize friendship with the opposite gender
Let children do age-appropriate tasks independently
Let children follow their hearts to make career choices
Let your child focus on life skills development and don't pressurize them for marks
Encourage use of pre-loved items
Read books and build more libraries
Make little changes at home and big changes in the country will follow