Take the 14-day challenge: Discover fun ways to bond with your family
Team ParentCircle
1 Min Read
Everyone loves a challenge! Especially when it's enjoyable and meaningful. So, come along and join our amazing 14-Day challenge. We promise you and your family loads of fun! Want to find out more? Read on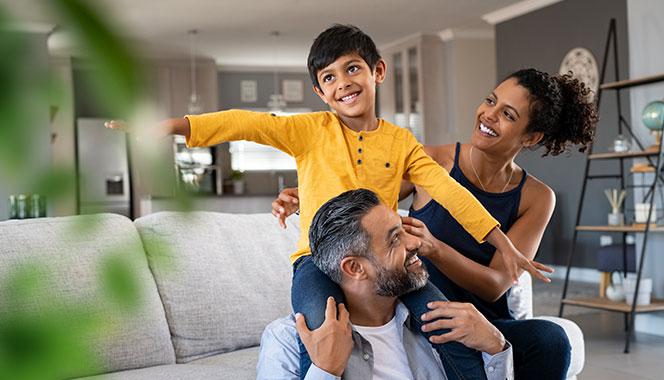 In our busy lives, we often forget to pause and spend time with our families. We get so engrossed in work and commitments that we forget to have meaningful conversations with our children and make memories together. We don't have time to giggle, be silly and play games together.
The 14-day challenge is here to change all that! It is a challenge that will help us discover little moments of joy and connection with our families. Don't worry; it doesn't ask much from us. All we need to commit is five minutes of our time! Curious? Read on!
What is the 14-day challenge?
This is a fun challenge where families have to spend at least five minutes together every day for 14 days. The challenge consists of 14 exciting five-minute activities—one for each day—that will help us spend time with our families and connect with each other.
The goal behind the challenge is to bring back the child in each one of us! Serious, responsible, capable—that's how we come across to our kids a lot of the time. How about letting our kids see our lighter side—our playful, spontaneous, fun-loving, mischievous self?
These activities are a great way for us to bond with our families and build stronger and better family relationships. In times of happiness, in times of loneliness, in times of emotional outbursts—we know family is where we belong!
How to do the activities
Once you sign up for the 14-day challenge, you will receive a five-minute activity every day for the next 14 days. Do these fun-filled activities together as a family and experience the joy of connection.
Ready to take on the challenge? Let's get started!
Click below to view the challenges:
Day 1: Go Fish, I Wish
Day 2: Love Is In The Air
Day 3: Incredi-BOWL
Day 4: Fun Family Facts
Day 5: Family Harmony