Empower your kids to plan their career well in advance so that they can live their dreams! But for this, you need to equip them with future-ready skills. Learn how Cogitare can help you with this
Let's accept the fact as parents - we hold the key to our children's success in education, career, and life. And, we can certainly empower our children to dream big provided we give them an early start by making them competent in choosing their own career. But for this, we must help them cultivate a dream, a vision they can pursue, and equip them to work towards achieving that goal. We must consciously expose our children to various career options, nature of work, and skills required, and ensure that those are in line with their passion and inherent strengths.
Cogitare Education highlights the activities that need to be done by all the players' parents, students, schools, and learning centers in bringing up future-ready children.
What is the right time for children to begin career planning and exploration?
This is a very relevant question and often ignored until children have completed the 10th or sometimes even the 12th grade. By then it is too late. The right age to start this process is grade 6. Children at this age have a basic understanding of mathematics, exposure to public speaking and writing, and start inquiring about all they see around them and can seek answers from the Internet with some guidance. Therefore, it's the right time to begin equipping them with career-readiness skills, guiding them to research careers which they find interesting, and charting out a career development plan which they can follow.
Children at this age should be exposed to international tests like Math and Science Olympiads where their higher-order thinking skills (HOTS) are tested quite rigorously. Most of the competitive exams in academics focus on testing critical thinking and the application of concepts. Children must also be exposed to competitions like the Model United Nations (MUN) which gives them an understanding of geopolitics and develops confidence in them to stand their ground while under public scrutiny.
Now, let's look at some steps that parents can follow in order to help their children pursue their dream careers. These are steps tried and tested by parents.
How to help children choose the right career
Making the right career choice starts with getting kids interested in career exploration. Understanding what career would suit your child best begins with getting him/her to write about it as the first step. It is a simple yet powerful technique.
Here are sample questions for children in grade 6 to write about:
What is my passion?
What is the biggest challenge the world is facing and how do I think it can be solved?
Who are the people I think have changed the world for the better and what qualities do I like in them?
It does not matter what they start off with; we are providing them an opportunity to imagine what they would like to do with their lives and role-play the career of their choice.
This exercise will have more iterations over time as we can imagine, but with each iteration comes new ideas and new possibilities.
Goal-setting for kids
The goal-setting process will initiate children into planning for their career goals, and what they should do on a daily or weekly basis. We are facilitators in this process.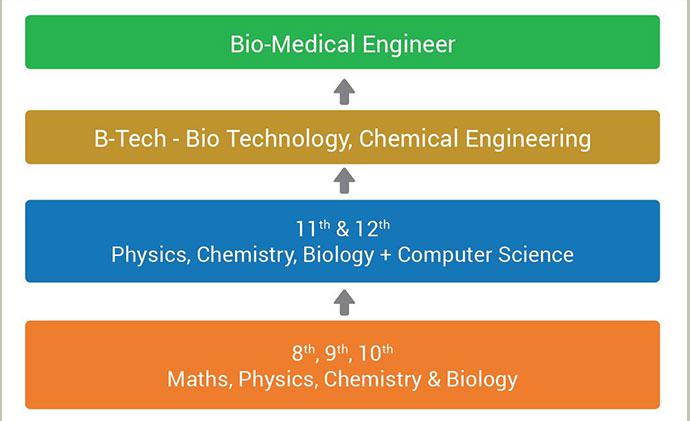 Once the child has written down the goal/dream career, ask her:
Can we take this forward and make a plan to achieve this dream of yours?
Can we discuss what skills you need to achieve this?
This forms the beginning of the career development plan.
For example, the child may say he/she wants to become an astronaut, and we follow it up with:
That's great. What are the skills that are needed?
What is the course or college that helps with those skills?
What must be done now to make this happen in the future?
What if, the chances of becoming an astronaut are quite low, then are you interested in space research or space exploration-related careers?
Few pointers:
Kids must do their own research.
They must be encouraged to present this to parents in the form of a talk or using a board or better still, a PowerPoint presentation. Trust me, kids love doing this!!
What must they focus on to make this happen?
This goal-setting process will initiate them into planning for their goals, and what they should do on a daily or weekly basis. We are facilitators in this process.
Children in grade 10 and above can actually identify the skill sets, the universities that offer these courses, the exams to write, the cut-off scores, the financial aid available, etc. With all this research, the plan becomes a pretty detailed one.
How to motivate children for career planning
Once the child has penned down his dream career or career goal, you can motivate her by saying, "This is great. I am so proud of the way you have written this."
Complimenting children's efforts goes a long way in encouraging them to do better. Showing interest and appreciation in what they have done is the single most important step in parenting and in helping children work towards their goals.
Sharing information with them relevant to their chosen field, say through a video or a podcast, also motivates children to explore and work on their innate talents.
At Cogitare Learning, regular discussions are held with students and parents about career goals and aspirations.
Aspects of learning that aid the career development process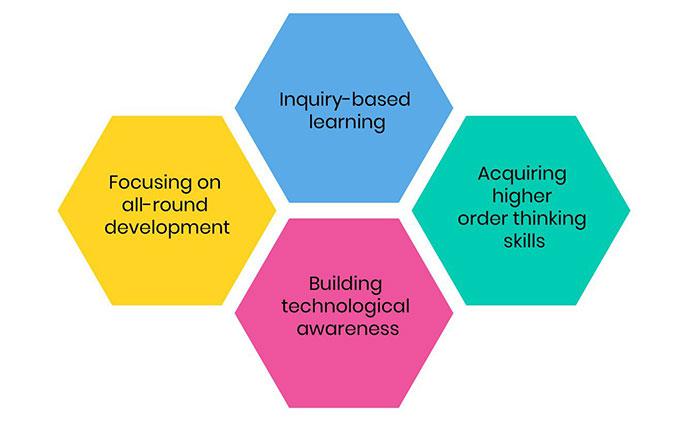 1. Inquiry-based learning the right way to conceptual learning
The way a concept is introduced to the child is perhaps the most important aspect of skill and competency development.
Concepts should be introduced carefully, by presenting scenarios and seeking reasons, encouraging questions, and having discussions. The focus is more on the student and less on the teacher. Teachers have to carefully design the overall experience yet underplay their role as a teacher and be more of a facilitator. This method of inquiry-based learning makes the student a thinker. Remember, conceptual learning and the ability to apply these concepts is a very important aspect of a child's learning.
The key philosophy of Cogitare Learning is centered around inquiry-based learning and eliciting active participation from children.
2. Acquiring higher-order thinking skills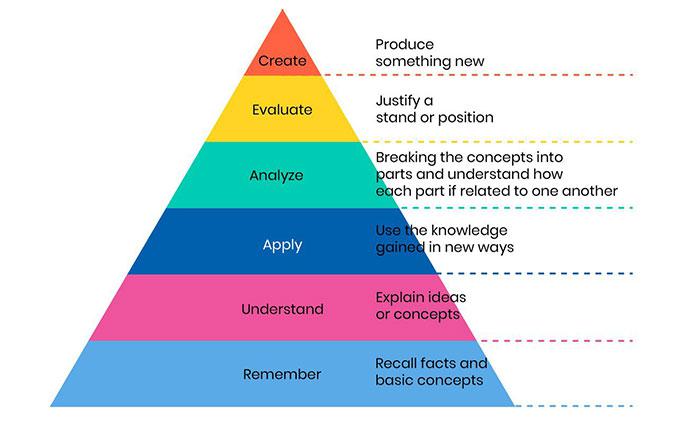 Understanding and remembering are the basic higher-order thinking skills. Some of the other forms of thinking skills are:
Applying the concepts learnt in new contexts
Ability to establish correlations and causes by analyzing data
Ability to take a stand to be able to prove with reason and data
Creating something new
At Cogitare Learning, the higher-order thinking skills are instilled in children by solving HOTS questions from books like exemplar and other standard reference books beyond the textbooks recommended by schools. The worksheets and tests are also designed keeping this objective in mind.
After extensive study of the ICSE, CBSE, and IGCSE curricula, Cogitare has summarized the merits and demerits of each and detailed which of these tests the thinking skills of a student.
Also, the computational thinking and algorithmic thinking workshops help kids pick up and hone these skills.
3. Building technological awareness
The new generation of students should be given exposure to not only the domains and technologies that are shaping the world but also to socio-economic developments that are happening all around them. Mere lectures by parents or teachers will not help in this direction.
One strategy is to pick and choose educational videos on these topics and encourage the kids to watch and discuss them. Cogitare has an initiative called Cogitalks where children are encouraged to present various fun topics of their choice.
Here is a sample list of topics:
What does it take to build a Rafael fighter aircraft?
How to make a video go viral?
What is 3D printing?
Can a man actually live on Mars?
Is climate change a myth?
What are start-ups?
4. Focusing on the all-round development
There is a huge difference between the way we grew up and the way our kids are growing up.
As kids, we had time for catching up with friends, cycling around our neighborhood, gazing at the sky, and counting the stars. We would look at cloud formations and make out shapes of elephants, dolphins, and whatnot.
In contrast, today's kids are spending more time on their gadgets and lesser time interacting with people and nature. Our goal should be to strike the right balance between device time and real-world time for our kids. Give them opportunities to discover their inner potential through workshops, hobbies, and competitions. Here are some ways you can do that:
Encourage your child to participate in debates, elocutions, Model United Nations, Toast Masters, etc.
Look out for workshops that help build leadership skills and team-building skills.
Encourage hobbies such as gardening, writing (personal diary, stories, and poems), and reading.
It would be ideal to have both academic skills and all-around development of a child nurtured under one roof. That's what happens at Cogitare, learning at various levels is customized to suit the individual personality and needs of each child.
As parents and educators, we have a tremendous responsibility in ensuring a bright and happy future for our children. Let's not miss out on these obligations and let us together create a wonderful world of opportunities for the next generation.