10 Fun activities that can easily cheer-up virtual family get-togethers and make them more interesting for kids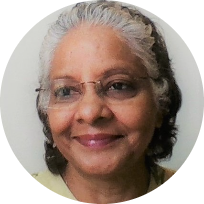 Arundhati Swamy
5 Mins Read
Video calls with family and friends are one among the new trends of the lockdown. Spruce them up with these 10 fun things you can do during your video calls!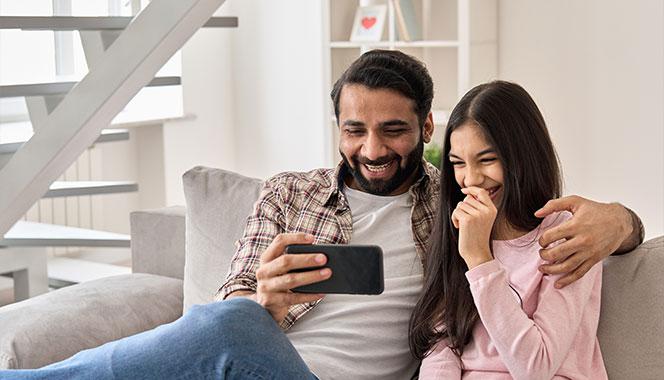 With social distancing in effect, family get togethers have now taken the virtual route. Apart from just catching up with each other, here are a few ideas to infuse your virtual meetings with fun, laughter and gaiety. The more the merrier, so do not forget to invite those who are scattered across the country and the globe.
1.Family quiz
How to get started
Get one family member to be the quiz master, who can also prepare the quiz
Questions can be asked about people belonging to immediate and extended family members in-laws, neighbors, house-help maids, drivers, cooks, watchmen people who are familiar to everyone
Be sure to include questions based on funny and memorable incidents related to the person
Do be careful about hurting anyone's feelings avoid anything too personal that could embarrass or humiliate a person
Make your own set of fun rules for the quiz competition
2. Dumb charades with a family twist
How to get started
An all-time favorite, this team game can be loads of fun when played in virtual mode
Choose family members as the theme. Give each person a turn to enact a character from your family and let the others try to guess the character
You may also choose to enact people closely associated with your families family doctor, tailor, hairdresser etc.
Make sure you have a few special rounds for the younger children
3. Picture Perfect
How to get started
Each person displays a photograph (the older, the better), describes the time and place it was taken and shares a little story about the picture describing the people in the photograph, what was the occasion etc
Old pictures help relive fond memories and give the young members of the family a peep into life in times gone by
Children are thrilled to see pics of their parents during their younger days
Engage in conversations, enjoy the memories. A great way to pass on family history to the children
4. Guess Who!
How to get started
Each person takes a turn to think of a family member
-Others try to guess who the person is by asking questions to which the person can answer only with: Yes, No or Maybe
For example Is the person a female? Is the person a parent? Does this person go to school, and so on
-Only 10 questions can be asked by all people playing the game and only 3 guesses are allowed
-A fun way to use your logical reasoning skills
5.Mad Hatters Party
How to get started
Each family member must wear a crazy hat, preferably created out of things available in and around the house. The crazier, the headgear, the better!
If a regular hat or cap is worn, the person must share a memory about it
Have everyone give a snazzy name to each others headgear
Instruct each family to have a few snacks to munch on at the party
6.Fashion Fright!
How to get started 
You can choose to have all members participate or you could have a few volunteers who agree to dress up in a crazy mishmash of clothes and accessories
You could add more zing by appointing an Master of Ceremonies (MC) for the show, and a DJ to provide the background music for the screen-walk!
You would need to plan and coordinate a few details before the event, such the order of appearance on the screen-walk
The MC can give a descriptive running commentary as each participant presents their creations
7.Kreative Kiddies Kart
How to get started
This one can be organized exclusively by the kids. All adults can be guests
Get the kids to plan for an entertainment show, they will take complete charge of planning and execution
They can put up a magic show, puppet show, ask riddles, display their art and craft work and describe them, entertain the audience with dance, music instruments, or even conduct a quiz for the adults
Remember to be an encouraging audience. Be generous with your applause. Have one adult thank the children for their effort and enthusiasm
8. Family Enterprise
How to get started
The goal is for all family members to contribute ideas for a business venture
Every member must be given a role to play in the venture.
To make it more interesting, you can include other interesting people known to family members, fitting in their quirky characteristics into your great plan
-The more hilarious, the better the eccentric family friend, the nosy neighbor, the over-enthusiastic watchman, the bossy maid, the know-it-all family friend etc
Enjoy the fun and laughter as you all build your fantasy family enterprise
9.Passing the parcel
How to get started
You can adapt this popular game to be played virtually
Each family sits in a circle and has a ball or a cushion to pass around the circle.
Each family takes a turn to pass the object around while one member from another family claps their hands.
When the clapping stops, the person who has the object in their hand will be given a task to do.
Watch the fun begin as each family tries to outwit the other in giving challenging, funny or odd tasks to be done.
Do take care not to cause undue embarrassment to anyone and remember there are children playing too
10. Virtual Trade / Exchange
How to get started
Have each family member bring along an item that they would like to trade, or exchange.
Have everyone display their items on the screen.
Each person takes a turn to put up their item for trade or exchange.
An open offer can be made to all, or to someone specific.
Watch how items change ownership as play continues.
You can decide when the game can end
Whenever you do meet your trade partner, make sure you hand over the item to complete the deal
Each item becomes a treasured keepsake that holds lots of memories to cherish
These ideas are sure to spark off your own creative ideas. Do not forget to tell us about them. You can create a picture album and share with all family members to remember the good times during the lockdown!