Addicted to your phone? Here are 12 fun things you and your family can do without smartphones
Ashwin Dewan
7 Mins Read
Let us face the universal truth. Today, even a few seconds without a smartphone seem impossible to many. Yet, as unbelievable as it may sound, you can do a lot without your smartphone... Actually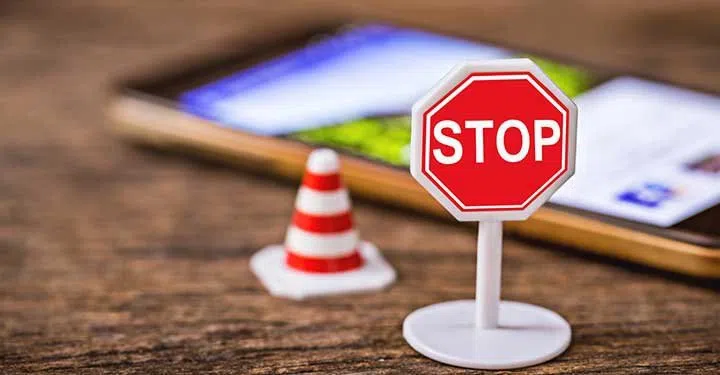 Welcome to modern society. A world where the internet holds precedence over most things. And where the smartphone plays a pivotal role in your day-to-day affairs. Right from undertaking a simple chore like grocery shopping to complex ones like fixing that annoying humming sound coming from the refrigerator - it's the smartphone to the rescue. All it takes are a few simple taps and lo and behold! Grocery is at your doorstep within hours while a technician has arrived to repair the fridge.
Prerna M, a housewife, says the smartphone is one thing she cannot do without. "My family has started teasing me that my smartphone is my 'actual' baby as I need to hold it and see it several times a day. From watching cooking shows, reading the news, shopping on e-commerce sites, booking my next haircut - it is the ultimate 'accessory' to have and flaunt."
Prerna is not alone in her views. The current pandemic has only added to our over-dependence on smartphone. Online classes, daily newsfeeds, work emails, WhatsApp messages, social media posts, you name it and it is on the smartphone.
However, despite the undeniable convenience that technology provides, it can prove detrimental to your lifestyle and health. Have you taken a step back to think about activities that you enjoyed before the entry of the smartphone into your life? A time when stepping out with just your house or car keys and the wallet for company was normal.
Well, do not lose hope. It is still not too late to rediscover some of those lost joys. ParentCircle has curated a list of fun activities that you can do smartphone-free. During the pandemic, staying indoors has proved challenging for many, especially children. However, it has also provided ample opportunity to do things other than being glued to the smartphone for hours on end. Be surprised, amazed, and happy that there is a world of activity without you reaching for your... Smartphone!
12 activities to do without using smartphones
Write: One good habit that the smartphone has destroyed is that of penning down your thoughts on paper. Writing is one of the great realms of imagination where the smartphone has no use. All you require is a notebook or even a few sheets of paper, a pen or a pencil and you are all set to delve into the magical world of words and letters. Start with a few minutes a day before gradually increasing the time. Encourage your children to keep a journal and spend some time writing every day. Not only is writing a great activity to test your imagination but also great for your mental health.
Cook dinner together: Put aside those enticing cooking videos for a while. You do not need to be a master chef to put together a simple but hearty meal. It could be a meal of rice, daal (Indian lentil curry), chapati (Indian flatbread), and vegetables that do not require you to use a smartphone. Involve the children in rolling the dough, sorting the daal, and other tasks while you handle the pot and pan on the fire. This is a great bonding activity for the entire family.
Play games: A wonderful way to make proper use of your time indoors is to play games; and we are not referring to the ones that are downloaded on your smartphone. Board games, word games, and puzzles are a great way to enjoy your spare time and to eliminate the usage of smartphones for a precious few minutes. Get the family together and play a round of anthakshari or carom and discover the joy of connecting with each other without gadgets.
Watch a sunrise or a sunset: Often, the simple joys of life are those that do not require a smartphone. Watching the first rays of the rising sun envelope the sky in different hues of orange and red is breathtaking. Take the family up to the terrace or balcony and watch this everyday marvel of nature. Resist the urge to pull out your phone to take photos. Be in the moment with your loved ones.
Paint or use your 'colorful' imagination: There was a time when we would actually paint on a canvas rather than use a fancy paint app on a smartphone. So, take off an hour or two every few days to channel your inner Picasso. Set up a painting station at home with all the necessary materials and get everyone to dabble with paints and colors.
Clean and de-clutter the house: As straightforward as this task may seem, it is not, and it does not require a smartphone. Who does not fancy a neat, clean, and clutter-free house? Divide the different sections of the house among family members as this will ensure the house is cleaned and de-cluttered quickly. Smaller tasks like sorting laundry and organizing stationery can be assigned to children. What's more, the discovery of items 'long forgotten' or lying neglected is sure to evoke glee and surprise.
Switch on the 'idiot box': Switch off your smartphone in case you want to Netflix and chill and binge-watch television series or movies. Remember those days when everyone would assemble around the television to watch movies, cartoons, and serials together. This is one thing that you can do without using your smartphone at all. Simply switch on the television, make some popcorn, get the family together and have a great time.
Go through old family albums: Everything has gone the 'digital' way today, including photo albums. Flipping through the pages of an album to look at moments captured in time is a joyful experience that can never be replicated by pictures uploaded on social media or the gallery of your smartphone. Flip through old family albums along with your children and share the stories and memories behind the photos. You will forget the urge to look at your phone even as time flies by.
Create a journal: Nothing tests your imagination and gets your creative juices flowing than maintaining a journal. Take aside a few minutes from your busy schedule every day to write down your thoughts. It could be anything - from the new skill you learned to the tasty recipe you finally mastered; from helping out your neighbor to upgrading your technological skills, a journal is your escape into the wonderful world of words.
Build a fort with your children: One great smartphone-free activity that will be an engaging session for the whole family is building a fort. Unleash your creativity - use cardboard boxes or pillows to build walls and a bedsheet as a roof of the fort. Keep some space inside the fort for snacks, coloring books, and a flashlight (children love the idea of exploring with a light). If you have unused refrigerator boxes, you can create tunnels going to and from the fort. Transport your kids back in time and we guarantee you will forget the smartphone for a period.
Learn to play an instrument: Step away from the numerous musical apps on your smartphone that promise to transform you into a musician in a matter of days. Instead, take some time off to learn a musical instrument of your choice - a piano, a guitar, or the drum. It can be great fun to learn how to play an instrument along with your kids. Attend classes if you must because learning to play an instrument offers a host of benefits.
Make a family bucket list: Put the pen on paper and start listing things you have always wanted to do as a family. Some may not be possible due to the pandemic, but you can always postpone ideas that require extensive traveling. Start with the plausible ones such as watching the sunset, learning a new language, going on a trek, etc.
Taking some time off from the glaring screen of the smartphone will come as a much-needed respite from the deluge of apps and activities that surrounds us. Apart from helping you overcome your smartphone addiction or gaming addiction, re-connecting with the 'real' world will do wonders for you, both mentally and physically.
Remember, the world does not revolve around social media accounts. There is a wonderful and real world out there waiting to be experienced.