How do you handle a crying baby in a public place? Read on to know how this parent fared and how arrival of a new baby changes a lot of things around the home
"My husband and I love the outdoors. And when we welcomed our daughter Taanusiya 11 years ago we didn't change. We fondly remember beach-hopping in Goa with a toddler in tow and the thrilling rides in Araku valley. But Taanusiya did not take to the outdoors as we would have wanted her to. Like all new parents, we too, learned at every step.
I still remember the first time we took our daughter out. It was to a temple for a religious ceremony. Taanusiya was just a few months old then and the moment we reached the temple, she began to cry at the top of her voice. My husband and I tried to calm her, but Taanusiya would not listen. The place was full of people who kept looking at us -- hapless new parents and their wailing baby! Seeing our plight, the priest finished the ritual in a hurry and asked us to leave immediately. Once home, Taanusiya calmed down and started playing with us. We still narrate the incident to friends and family for a hearty laugh!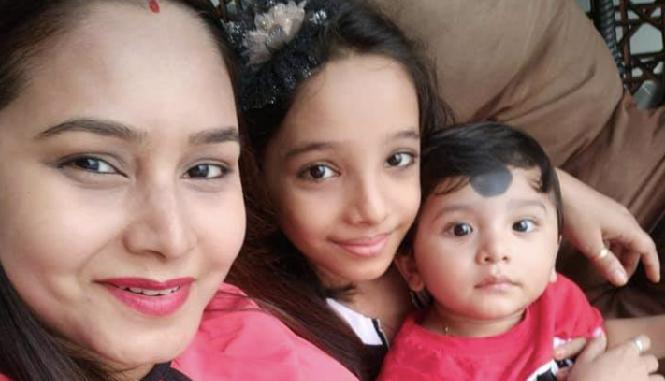 Kids grow up in the blink of an eye and soon our daughter started going to school. We got new smartphones and using those for almost everything besides calling became normal. When it came to gadget use at home, I was (and still am) the bad cop as I enforced a plan for all of us. I allowed a limited amount of screen time for Taanusiya every day after school and ensured that we spent some time with her without looking at our phones.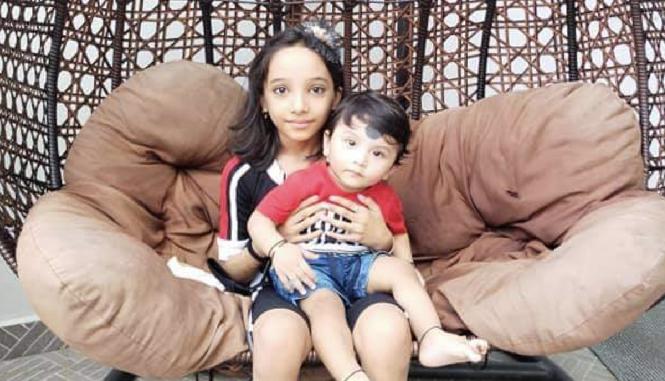 All went well until the pandemic hit us. I was expecting our second child when the lockdown was announced. After that, schools shifted online and like all children, my daughter started spending too much time in front of a screen. I discussed this with my husband and in my friend circles. All of us were concerned about the increased screen time of our children but we couldn't do anything about it as screens had replaced their schools. We agreed that during the pandemic, it was more important to keep them safe and happy indoors.
Last October, we welcomed the youngest member of our family, our son Rudraksha. As I got busy with new mom duties again, our daughter's screen time increased manifold. Even after online classes , she used to watch videos and shows on TV or on the phone. We were not happy about it but couldn't do much, as we were not able to give her enough time due to the arrival of the baby.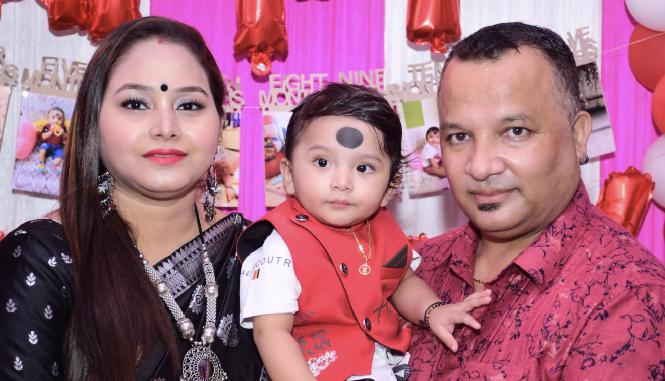 Whenever we tried to reason with Taanusiya, she would get upset. Some days, she would come and complain that I am the only mom who restricts gadget use among her friends and all other moms are 'chilled out' about the use of gadgets by their children. Then I sat her down and told her how too much screen time could damage her eyes and it would take away precious time which she could utilize to pursue her passion -- dance. It yielded limited results.
Soon, my son started responding to his sister and Taanusiya was delighted to keep him company. This way I could get a little respite from mommy duties and my daughter too remains blissfully distracted by the antics of her brother. Every evening after work, I would leave our son with his father and sister and go out for a walk which I had been neglecting for so long. We noticed that our daughter is spending more time playing with the baby than in front of gadgets, much to our delight. What we couldn't do with our lectures, the newest member of the family managed to do.
Now, we have a gadget use plan in place again. Only an hour of gadgets on weekdays and two hours on weekends, of course excluding the online classes.
My daughter is passionate about dance and I allow her to use a phone when she needs to check out dance videos on YouTube. She is a self-taught dancer. It's a pleasure to watch her perfecting dance moves just by looking at those videos.
We have also started to go out on short day-long family trips and luckily my son loves going outdoors. So far, we have not faced a situation like the one with my daughter in the temple."
- By Monita Raj Khanikar
(As told to Monali Bordoloi)