Parents, here are 6 effective digital detox mantras to reduce screen time for children
Monali Bordoloi
5 Mins Read
Children and gadgets form an annoying combination. The more you try to detach them, the more they get attached. Well, I found a solution to liberate my child from gadgets. Find out how I did it!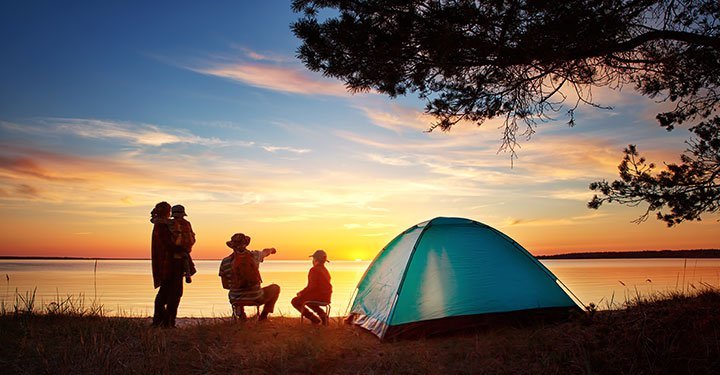 Yes, let me first do the obvious. I am going to share a few of my experiences where I felt overwhelmed, thanks to the irritating domination of gadgets over my child.
Scene 1: During dinner, to make my daughter gulp her food, I have to keep a cartoon show running on the phone.
Scene 2: I come back from work, tired and hungry, only to find my daughter happily watching 'Horrid Henry', not the least bothered that I was back home.
Scene 3: We are at a friend's place for a party, and the only thing my daughter is interested in is watching the toy unboxing YouTube video on my phone.
Scene 4: While on a vacation, once we check into the hotel, my daughter wants the room TV to beam her favorite, 'Sophia the Princess'. If that particular show is unavailable, she is grumpy for the rest of the evening. And, if the show is playing, she refuses to come out sightseeing.
Enough is enough! I needed to find a solution to liberate my child from the clutches of gadgets. By the way, did I tell you that she is just seven years old?
That's when the mom in me became a prime innovator. I decided to experiment with a few simple ideas. And guess what, they worked for me! I call them my '6 Digital Detox Mantras' and I'm sure you will be eager to know about them as well. So, here they are:
6 digital detox mantras to keep your child away from gadgets
Board games in the bedroom: We all know kids love to play. I try to do the usual outdoor play during weekends and free time on weekdays. But let's admit it, playing 'hide and seek' or 'catch catch' is the last thing on your mind after a hard day at work. So, I decided to introduce my daughter to some interesting board games to keep her away from gadgets. After office hours, as I relax in the bedroom, I ask my daughter to come and join me for a game of Monopoly. To keep it interesting, we also play UNO, Barbie cards, chess, or Snake and Ladder. Some days, crayons come to my rescue as she gets busy with coloring, while I give my occasional inputs and feedback.
Camping with no Internet: We decided to ditch the usual vacation plans of visiting mountains and beaches, as my daughter would still spend her free time with a phone. We took off for a camping trip along with another family, and all the kids enjoyed it a lot. The best part was, the place did not have a TV or Internet connection, and even mobile reception was not good. So, my daughter played cricket, badminton and went trekking. Most importantly, she managed to survive without gadgets those three days, and thoroughly enjoyed it too.
Activity boxes: I was lured by the advertisement of these kids' activity boxes which claimed to have been designed to provide a gadget-free childhood and considered a boon for working mothers. Not entirely wrong, they did keep my daughter occupied for some time. But for hyperactive kids like my daughter, the month's supply of art and craft is finished in just 2-3 days. I'm now trying to invent new activities using the kits.
Making birthday cards: Some days, I ask my daughter to make birthday cards for our near and dear ones. Or during festive time, I ask her to make Diwali cards or New Year cards during her winter break. I have kept some supplies like colorful chart papers, glitter borders, glue sticks, and stickers so she is kept busy for a substantial amount of time.
Love thy neighbor: When all else fails, I outsource the job. Some days, you just don't want to get involved with kiddie affairs and wish to have some quiet time all by yourself to read a book or watch TV. On those days, mostly on weekend afternoons, I ask our neighbor's kids to come and play with my daughter. Or, sometimes, my daughter goes to her friends' homes to play. Some days, I make it more formal and arrange a play-date-cum-catching-up-with-friends day. We take the kids to a neighborhood park and let them play, while we catch up with each other's lives. We also arrange potluck parties with only moms and kids in one of the friends' homes. We realised that when children are with their friends, they don't ask for phones, tablets or TV.
My able-assistant: Beyond all of the above, there is one trump card - the house-chore assistant badge! What do I do when I have ten tasks to complete and a child who wants to engage with a gadget? She becomes my able assistant. On a few weekends when I bake, my daughter is the official egg-breaker! All it takes is just a few words of praise: "You are such a great help, you are doing a very good job of breaking the egg." She sorts and folds her clothes, picks her next day's after-school dress, sets the table for dinner, and also waters the plants. These days, she also helps me in dusting and keeping the home tidy. Now, she has developed an interest in the kitchen and makes a few no-fire dishes. She has even started a YouTube channel on no-fire cooking and toy review (https://bit.ly/2ITsWrw)! She makes a mean lemonade too, by the way.
If these mantras worked for me, they will for you too. Go ahead and try these out to take the gadget away from your child, and also help him spend his time productively. Win-win, isn't it?