A mother's tears can bring the world to its knees and Gursharan Kaur has proved that with her determination. This wrestler mom from Punjab, who is also a South Asian Games Gold Medalist, talked to us about her parenting journey
"I was just 20 when I joined the Punjab Police – it was easy as I had already established myself as a promising athlete. Later, they asked me to train as a wrestler, which I did, and started winning competitions. Back then, I was naïve and didn't know the ways of the world. Soon, I got into bad company. I failed a dope test and was banned from the game for nine months. During that period, I got married to fellow police personnel, Sandeep Singh – it was in the year 2013.
The next three years of my life were horrible – I faced the worst gender discrimination and cruelty of my life. I never experienced what everyone calls 'marital bliss'. Almost from day one, taunts that turned into physical and emotional abuse became a part of my life. My in-laws, too, expected me to do all the household chores. Even after knowing that I loved wrestling and needed to train regularly, my husband (now ex) did not let me train. He'd do everything he could to stop me from training – he'd say things like he did not like other male wrestlers training with me, etc.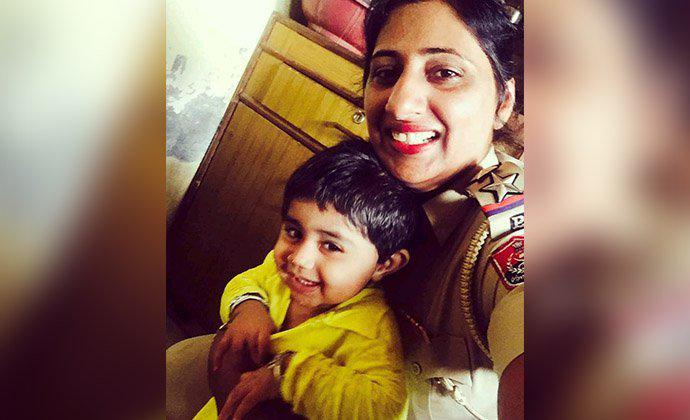 The pressure was so much that I almost left the game. I got pregnant and gave birth to a baby girl – and then, all hell broke loose. My husband's family was so regressive that they thought a girl child is a liability to the family. The ill-treatment increased after the birth of my daughter. There were days together when both I and my daughter had to go without food. When I resisted, they used to beat me up. One day, things reached the point when my then-husband asked me to choose between him and my baby daughter. I didn't hesitate even a second to make this decision – I packed my bags, took my daughter, and left for my mother's place.
But life had more struggles for me. Life is hard in rural Punjab. I had to work in the fields to make a living. On top of that, my husband filed for divorce in Jalandhar. So, on all the days the hearing was scheduled for, I had to leave my baby daughter behind with my mom and travel to the city to be present in the court.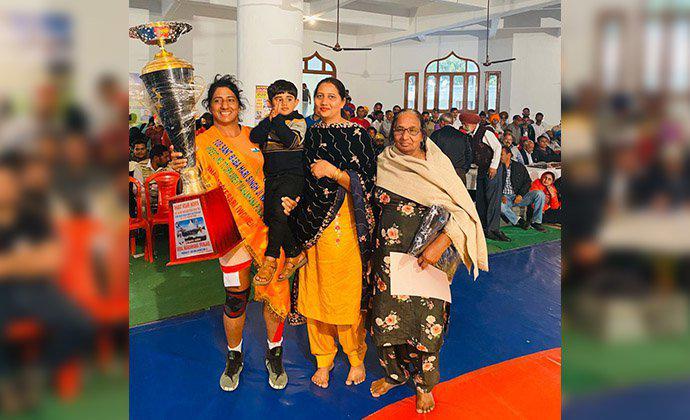 But amidst all this chaos in my personal life, my love for wrestling never left me. I was working in the police force to earn a living, but I was not happy to be away from my game. But I didn't know what to do to get back till one day, I came back home from work to see all my old medals displayed on the wall. I started crying, thinking of my bygone glory. Hearing me sob, my mom and daughter came out to console me. My mom told me if I still had that spark in me, I should start training again.
I thought about it, and knew that wresting will also bring in the money I so direly needed – I was raising a daughter as a single mom! I started training again. Of course, the game demands many sacrifices. I had to skip my own brother's wedding to participate in a match. But then, I found my groove again and started winning titles.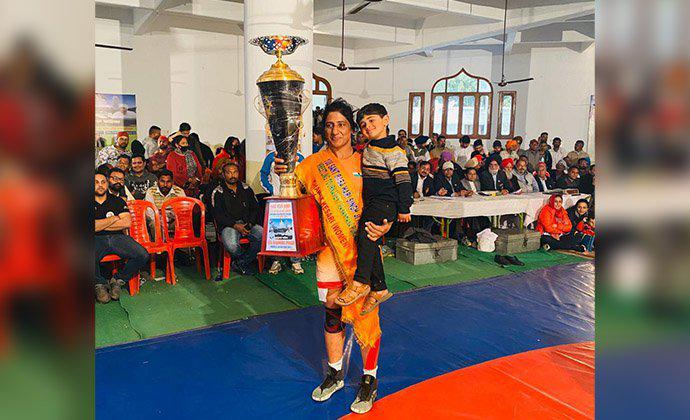 Winning gold in the South Asian Games after returning to the mat as a mother is the high point of my career. I had to overcome many hurdles for making this comeback – but the promise of a better life for my daughter keeps me motivated. Now, they say here is a wrestler, who is a fabulous mom, too. But I got back because I want to give my daughter all the happiness and opportunities I never had in my life. She is just five – but is showing keen interest in wrestling, too. I would be more than happy to train her if she has a talent for it as she grows up."
(As told to Monali Bordoloi)