In this blazing heat, treat your little munchkins to some homemade frozen delicacies. If you think that's impossible, here are some cool tools that will get you started right away!
Who doesn't love ice creams? And any given day, homemade ice creams are significantly better than store-bought ones. In fact, homemade ice cream recipes provide an opportunity to explore a variety of exotic flavours - apple, spiced ginger, avocado and so on. And most of these distinct flavours cannot be found among most of the popular off-the-shelf brands.
Further, the health quotient. Some of the ingredients listed in store-bought ice creams are so hard to pronounce that it does not even sound edible. Several preservatives are added to maintain consistency, colour and taste of the product. How healthy they are, has always been questionable. With homemade ice creams, one can be assured of feeding kids with natural and fresh ingredients.
Here are some cool tools that are easily available on Amazon to get you started with making healthy ice cream at home!
"My two-year-old goes bananas on the new ice cream rolls. She loves to watch me make it and enjoys a full bowl alone. I am not worried about her eating ice cream even four times a week because I know I am feeding her nothing but healthy food." - Zoya
Buy This: Ice Cream Maker Pan Plate
How to make banana ice cream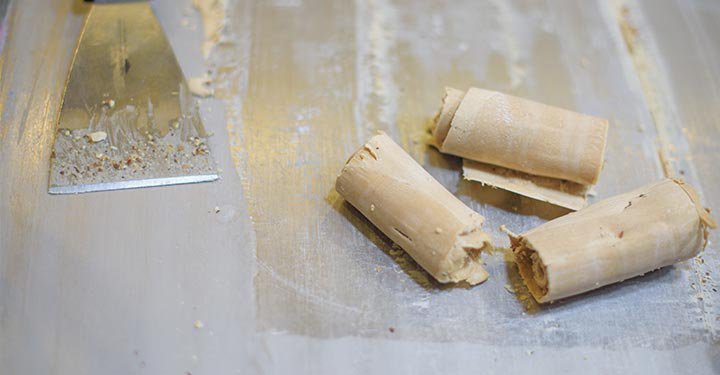 Ingredients:
2-3 ripe bananas
Milk
Honey
Walnuts
Method:
Step 1: Peel, cut and freeze the bananas in a container.
Step 2: Blend the frozen bananas and 2-3 tsp of milk. The thick creamy consistency is obtained.
Step 3: Take the mixture and spread it evenly on the ice cream Maker pan plate.
Step 4: Make vertical segmentations using the cutting shovel. Roll out each segment and place it in a bowl.
Step 5: Drizzle some honey and crushed walnuts. Serve it cold.
"My husband and I are crazy about kulfi. Even if we are ready to hit the bed at night and we hear the bell of the kulfi mobile cart, we jump off the bed and rush to buy them. In fact, once we tried making kulfi at home. It was such a messy affair, but a memorable and enjoyable one. We loved it." - Kiran
Buy This: Kulfi Moulds
How to make kesar kulfi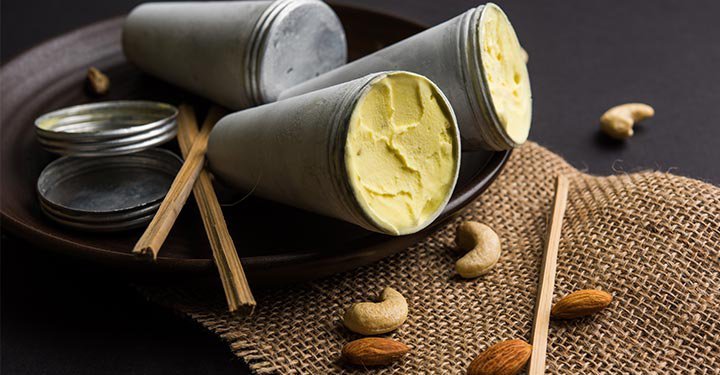 Ingredients:
1 cup condensed milk
2 cups of milk
2 tsp crushed almonds
10-12 sticks saffron
2-3 crushed cardamoms
1 tsp crushed cashews
1 tsp cardamom powder
2 tsp cornflour
Ice cream sticks
Method:
Step 1: In a hot pan pour 2 cups of milk and stir it.
Step 2: After the milk is boiled simmer the stove and add 1 cup condensed milk and stir well.
Step 3: Add crushed cardamom to the boiling milk.
Step 4: Add crushed almonds, cashews and stir well.
Step 5: In a small cup add 2 tsp of milk, saffron, cornflour, cardamom powder and dissolve.
Step 6: Add the mixture to the boiling milk. Stir well into a thick consistency.
Step 7: Let the mixture cool down.
Step 8: Fill the mixture into plastic kulfi moulds and refrigerate for 7-8 hours.
Step 9: Insert ice cream sticks into the moulds, pop them out and serve sold.
"I, like any other well-meaning parent, am concerned about my child's health and what she eats. Ice cream is no exception either. Recently I became aware that some of the ingredients in branded ice creams are unhealthy. It was then that I decided to start making ice cream bars at home for my little one." - Suguna
Buy This: Ice Popsicle Mould
How to make chocolate ice cream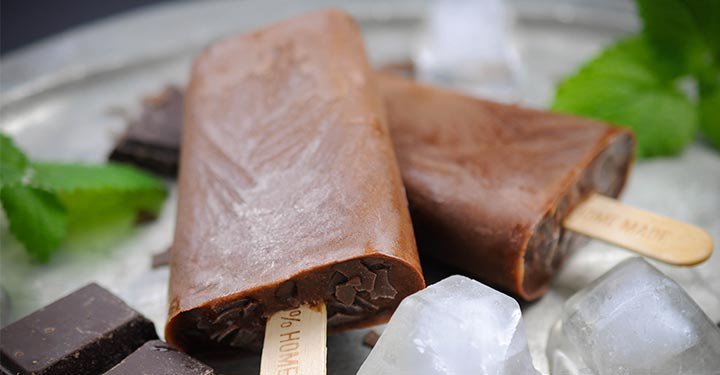 Ingredients:

1 cups of milk
2 cups of heavy cream
1 cup of sugar
cup cocoa powder (unsweetened)
1 tsp vanilla extract
Method:
Step 1: In a bowl add milk, cocoa powder and sugar. Whisk the mixture until the sugar and cocoa powder dissolves completely.
Step 2: Add 1 tsp vanilla extract and mix well.
Step 3: Add heavy cream to this mixture and stir.
Step 4: Refrigerate the mixture for at least 30 minutes.
Step 5: Fill the mixture into the plastic ice cream moulds.
Step 6: Put the popsicles in the freezer and freeze until solid hard.
Step 7: Serve cold.
These recipes are great as served, but no one is stopping you from playing around with flavours, toppings and mix-ins. Try out these sweet scoops of delight that come with a dollop of health benefits. Liven up a sultry afternoon, a birthday party or just about anything. Do we need a reason?
Looking for expert tips and interesting articles on parenting? Subscribe now to our magazine. Connect with us on Facebook | Twitter | Instagram | YouTube