Food is key to transforming your kid's birthday party into a fun and fantastic occasion. Here are some delectable kids' birthday party food ideas to make your child's birthday bash a hit!
For children, birthday parties are occasions for fun and frolic. It's a chance for them to invite their friends, receive gifts, do what they want to do, and of course, have a wonderful time. But, for you, your kid's birthday party invariably means long hours of planning - the theme, the gifts and the dishes you plan to serve.
There is a host of things to take care of - deciding on what you want to organise (lunch or dinner), coming up with a kids' birthday party menu that incorporates healthy food choices (both for snacks and meals), getting (or baking) a special or themed birthday cake, organising party games, buying the right 'return' gifts for your child's friends, and keeping all this within your budget.
Of all the tasks, coming up with a suitable kids' birthday party menu is the most challenging. For, a good meal is, without doubt, the key to the party's success. To help you plan your kid's birthday party and come up with an expertly-crafted menu, we have put together some quick and easy tips.

Kids' birthday party food ideas: Before putting together a menu
Before putting together a birthday party menu for your child's birthday party, here are some things you should keep in mind:
Age group of the guests: Younger children means appropriate portion sizes and food that is less spicy.
Food preferences: Try to include both vegetarian and non-vegetarian options.
Allergies: Some children may be allergic to peanuts, milk, eggs, strawberries or shellfish. It is better to avoid such food items.
The weather: Frozen desserts like popsicles or ice creams, or chilled juices/soft drinks should be avoided during rainy or cold weather.
Foods that are easy to eat: Do not include foods that tend to drip or crumble easily. This can make eating a messy affair. Finger foods are best for children.
"Book the venue during the off season or six months before the function day. Make use of local vendors available near the venue. Invite the guests using innovative digital content tools followed by RSVP. Appoint wedding planners to take care of details like wedding purchases, invitation plan, hospitality, dcor, honeymoon travel plan and more. This can save you a lot of money.
- Santhosh Kumar, Director, Opus Magnum Marcom and Entertainment LLP, Chennai
Birthday menu for kids: How to plan
Now that you have taken care of all the do's and don'ts, it's time to plan the birthday menu. If your child is a little older, then involve her in the process. Ask her for a list of her favourite foods and create a menu around those dishes. In fact, you can cleverly substitute a few, healthy alternatives here and there, and come out with a balanced menu! After all, great parties need great food and eatables so that all the special guests can have a good time. Here are a few ideas to help you plan the menu:

Snacks for kids' birthday party: Easy starter recipes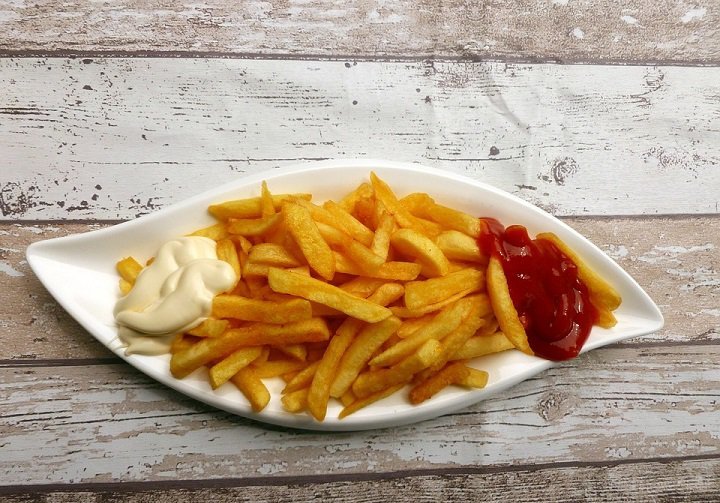 Birthday snacks for kids are easy to eat and taste great too. You can prepare some deep-fried ones, or to offer a healthy option, you can go for oven-baked versions. These snacks are easy for even toddlers to eat. But, make sure you always have extra portions, as both children and adults (those accompanying younger children) tend to help themselves to more than a few.
Here are a few options for starters:
1. Cheese and corn balls: A firm favourite across age groups, these are addictive and easy to pop into the mouth. Besides, most children love cheese-based foods. Sweet corn kernels are also a healthy option when it comes to starters.
2. Chicken nuggets: This is another easy-peasy kids' birthday party finger food idea. Children especially love the dry, crispy coating. Even picky eaters are eager to devour these!
3. Potato fries or wedges: Guaranteed to please everyone's taste buds, this delicacy tops the list of favourites for all children. If you prefer a healthy option, go for oven-baked sweet potato fries or thin wedges.

Children's birthday party food list: Popular main course dishes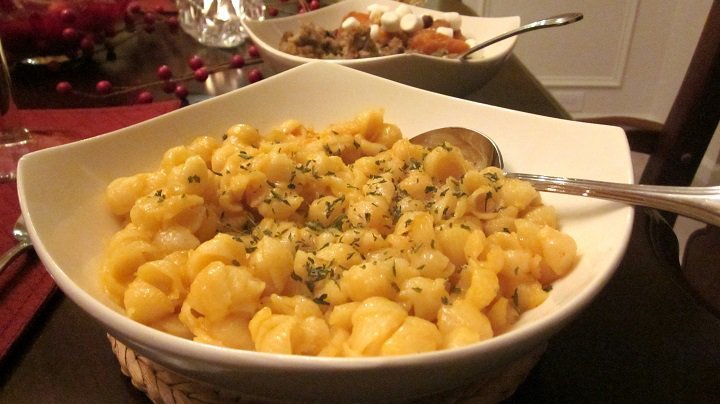 It's always good to have a wholesome main dish that your guests will love to dig into. Avoid serving anything that's too heavy on the stomach, as you will also have other items on the menu. If the party has younger children as guests, remember to prepare something that they can eat on their own.
1. Pasta: A popular choice, this dish is always a winner. Add olives, colourful mixed vegetables, pesto and various options for the sauce - creamy, marinara or even a mix of both.
2. Mini pizzas or tarts: As these are bite-sized, you can have a variety of toppings, continental or Indian, that children will like. Children can help themselves to these dishes without making a mess. So, not much food will go to waste.
3. Chaat: For older children, chaat, pani puri, bhel puri, dahi puri or pav bhaji are great options. The wonderful thing is, these can be easily prepared at home.

Fruit for children's party
Although fruits might not be an obvious choice for party food, they most certainly are nutritious and tasty! Younger children will definitely be attracted by bright colours and innovative serving ideas. Choose from popular fruits such as watermelon, grapes, pineapple, apple, orange and strawberries. Make sure that the fruits you serve are seasonal and available locally.
Fruits on sticks: You can serve an assortment of small pieces of different fruits on sticks. Some fruits can even be cut into the shapes of flowers or other fruits using cookie cutters. However, when serving to younger children, do remember to use the safer option of ice cream sticks instead of skewers.

Fruits with jelly: You can set jelly in little cups and top it with small pieces of fruits. You have a variety of flavours and colours to choose from for the jelly, which will be a sure-fire attraction.

Fruit platter: An assortment of neatly cut fruits on a platter is another option. You can arrange the fruits creatively in the shape of an animal or smileys or whatever else you can think of!

Kid-friendly beverages for birthday parties: Thirst-quenchers
This is another party must-have. Children love guzzling sweet drinks, and since they are going to be running around excitedly, they are sure to feel thirsty too. Try to avoid serving aerated or ready-made juices as these contain unhealthy amounts of sugar. Instead, come up with healthier alternatives.
1. Lemonade: This good old party staple is always a hit with both adults and children. You can even add crushed mint leaves for a flavourful twist on the traditional version.
2. Fresh juices: These are healthy and you have several options to choose from. Serve at room temperature and parents will be happy too!
3. Milkshakes or smoothies: These can be made at home and are another popular choice.
Easy desserts for birthday party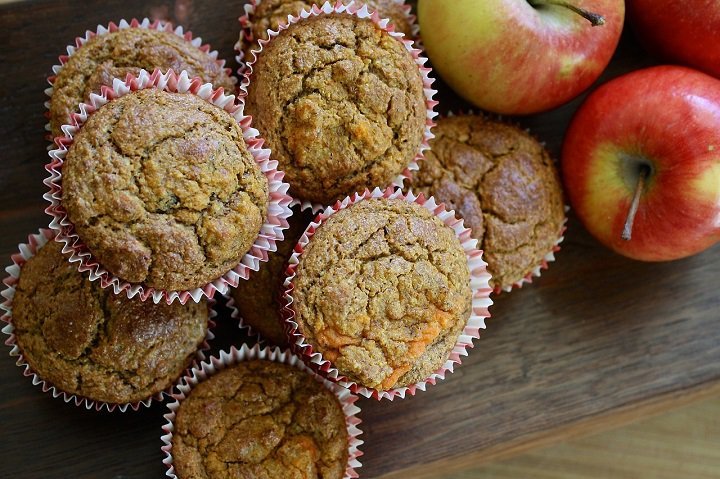 The birthday cake and the cake-cutting ceremony is usually the most exciting part of a birthday party. But, apart from the main cake, you can have other delicious options for dessert or sweet treats.
Cake pops: These miniature cakes-on-sticks resemble lollipops. The little balls of cake can be dipped in chocolate sauce, slivered almonds/cashews, or any frosting of your choice. You could even decorate them to go with the party theme.

Cupcakes or muffins: These are perfect if you want to get creative and personalise them for your little guests. Why not have an assortment of two or more flavours, to make them more attractive?

Brownies: Fudgy or nutty brownies are another great dessert option. You can arrange appropriate-sized brownie slices as a decorative stack so your guests can help themselves to as many as they want.

"An event planner has the experience and knows experts in different areas. He is better able to coordinate the different elements of the event using his expertise and knowledge, within the set budget. This will ensure the client's piece of mind.
- Santhosh Kumar, Director, Opus Magnum Marcom and Entertainment LLP, Chennai
So, there you have it, simple yet super food ideas that will transform your kid's birthday party from a regular event into one with extra fun. Put in some effort, think of innovative and ingenious party games to make the party even more exciting for your child and other little guests. More importantly, these are occasions and memories that your child will cherish for years to come.
Looking for expert tips and interesting articles on parenting? Subscribe now to our magazine. Connect with us on Facebook | Twitter | Instagram | YouTube