FEATURED
Welcoming a baby soon? Here are five things parents must know before buying an infant carrier
Team ParentCircle
4 Mins Read
Don't we all want the convenience of carrying our baby around while giving her the warmth of our body? Look no further than an infant carrier as it serves both the purpose. Here are five things parents must know before buying one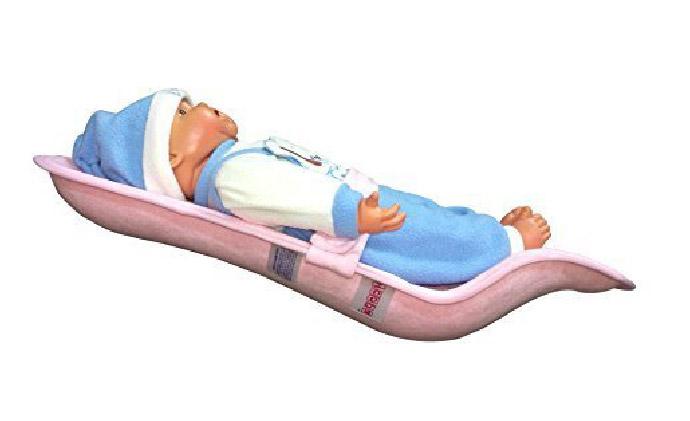 Many new parents vouch for infant carriers as these are convenient for several reasons. While some new parents are unsure as to when to start using one, others are apprehensive about how safe these are. Prior to the introduction of infant carriers, which are used for infants up to the age of four months, parents had to rest their baby on blankets and towels and carry them carefully using both hands.
Infant carriers are safe and can be used a few days after the baby is born. Closeness to the parents is extremely important for a baby, so new parents can use these carriers to keep the baby next to their body as much as they can.
According to various studies, carrying babies is beneficial for their overall development. Also, having a baby in a carrier means they are close to your heart, feel your warmth and hear your voice. Experts say this helps a baby feel safe and calm. In fact, it has also been noticed that babies who are carried, tend to cry less both during the day and in the evening.
However, choosing a proper infant carrier is not an easy task. While a newborn wants to snuggle with her head lying on your chest, an older baby, in contrast, would want to stretch and explore the world. Hence, it is better to opt for a carrier that can encircle a young infant's body and also, provide adequate support to the lower portion of the baby's body.
5 things parents must know about infant carriers

Helps provide neck support for infants: A parenting website states that the neck muscles of an infant develop enough to hold up the head, only by four-five months. A newborn lacks the strength to hold her head upright unaided. But this can be solved by the use of a carrier. An infant carrier with a strong reclined back provides proper neck support to the infant. Keep in mind that parents should choose a carrier with ergonomically designed contours.
Makes it easy to manage the weight of the infant: Most infant carriers come with the option of carrying the infant on the back. This enables the parent to manage the weight of the infant as she grows. Carrying an infant on the back makes it easier for the parent to perform everyday tasks without hindrance. By contrast, carrying the infant in the front may cause issues with balancing the weight. At the same time, parents should let the baby be a year old or older, before carrying them on the back. This is because active babies require constant supervision, which is not possible with the back-carrying option.
Ensures safety of the baby: Infant carriers are a safe option as they provide adequate back support in a reclined position for the little one. This ensures that feeding time is not difficult for the mother and the baby. The mother can hold the baby easily with one hand without having to worry about the baby slipping down etc. Moreover, parents can carry around their infant in a carrier without any time limit. But make sure that your baby is content and happy. Start gradually for a few minutes so that the baby adjusts to the carrier before increasing the time.
Provides more freedom, especially if it is front-facing: Front-facing infant carriers enable more freedom for babies as their arms and legs can move more in this position. Parents must remember that a baby needs strong neck muscles to sit in a front-facing carrier. Hence, it is advisable to use such a carrier for a five or six-month-old baby. It is particularly useful if your baby has reflux and needs to be kept upright after feeding.
According to the World Health Organization (WHO), an infant must be kept in a reclined position for preventing reflux and for good breathing. The position is possible only when the infant carrier has a strong back that does not lose its shape.
Improves bond between the mother and the child: An infant carrier is a useful instrument that can strengthen the bond between the baby and the mother. Since the two are constantly close to each other, the baby and the mother will develop a close bond.
Things to keep in mind before using infant carriers

When using an infant carrier, ensure you can see your baby's face clearly so you can detect any sign of discomfort.
Always carry the baby close to the body and in an upright position.
Dress your baby in cool clothes in the carrier.
Check if all the buckles are securely fastened.
Do not use your infant carrier during certain physical activities like running and cycling.
Different types of infant carriers
There are many types of infant carriers depending on the requirements of the parents.
Baby slings and carriers: Can be used with average-sized newborns, allow infants to curl up in the frog position and provide a good neck support.
Sleepy wrap: Consists of a stretchable fabric that will provide a snug hold for a smaller baby.
There are many types of infant carriers in the market. Try to look for one that provides value for money and is lightweight. Some infant carriers weigh around 225 grams but are sturdy and last for a long period.