Summer is the time to relax, have fun and make memories. If you have not planned a family trip, engage your child in some fun activities to keep her occupied during the summer holidays
For most children, the summer holidays are a long-awaited break from school, when they can play with friends, go on a trip, and watch television for hours. But, the holidays may become quite boring after the first week.
When children are asked not to spend too much time with gadgets and in front of the TV they often complain, I'm bored! What should I do? To make the summer holidays fun and interesting, parents need to plan fun activities for their kids to keep them engaged and end boredom. Fun summer activities not only keep the children occupied but also make them independent and confident, and build self-esteem when they try out new activities on their own.
Did you know summer is the perfect time for children to have fun by learning new activities? Here are 8 simple ones for children to spend their time well during their vacations.
1. Try bubble painting
Bubble painting is a great way to get your kid away from the TV. It is fun, easy, and inexpensive. The colorful, artwork that your child makes can be used as book covers or to make handmade cards. Bubble painting can be a bit messy, but it could turn out to be an engaging activity on a sunny day.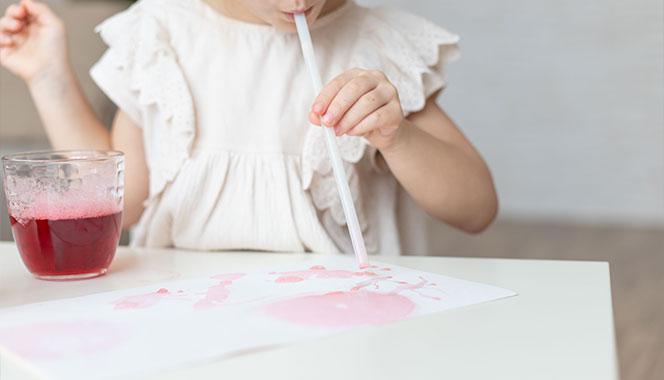 Here is a simple method for a fun bubble painting activity.
Materials needed     
Watercolors
A large bowl
A straw
Few sheets of paper
Water for mixing
Method     
In a bowl, mix paint with a little water and stir it up, then blow into it with a straw to create bubbles.
Gently place a paper over the bubbles. The paint leaves a perfect outline of the shape of the bubble on the paper, creating a beautiful design.
2. Make a dreamcatcher
Dreamcatchers are often used to keep a child from having nightmares. These handmade objects can be an interesting activity for your little one during the holidays. Making a dreamcatcher is a fun and inexpensive craft that lets your child get creative. There are several ways to make one and she can use her imagination to make a beautiful dreamcatcher.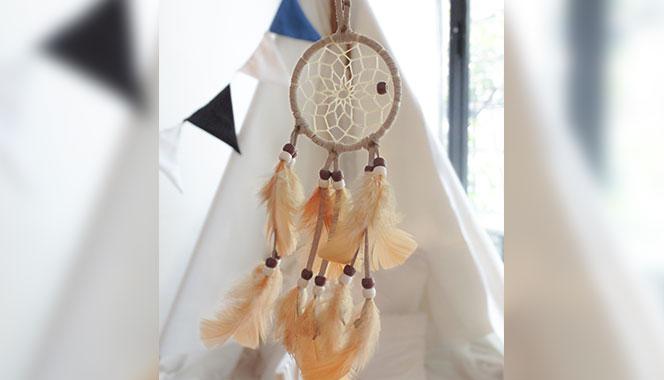 Here's a simple method for a colorful DIY dreamcatcher.
Materials needed
Metal ring
Colorful yarn
Feathers
Beads or glitters
Glue
Method
Tie the yarn to the metal ring with a double knot. Wrap the yarn around the ring until you cover the ring.
Take a different colored yarn, tie a double knot and create a web inside the metal ring.
Cut three pieces of yarn to hang down from the frame. Thread a few beads onto the yarn and tie knots. At the end of each yarn, use glue to stick feathers.
When the dreamcatcher is done, your child can hang it on the wall in her bedroom.

3. Plan a treasure hunt
Treasure hunts are a great and easy way to keep the children entertained. It also helps to get the kids thinking and keeps them busy for hours.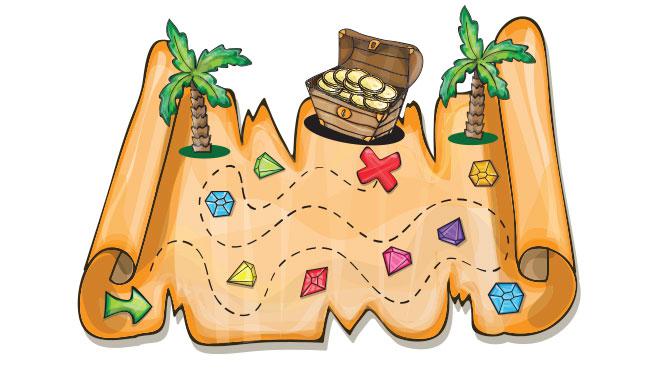 Here are the simple steps to planning a treasure hunt.
Choose a location that is safe and accessible. It could be the front yard, backyard, or park.
Prepare a surprise treasure to find at the end of the hunt. If the hunt involves more players, plan a surprise gift for all the players.
Get creative with clues; the more clues, the more exciting the treasure hunt will be. Hints, puzzles, and riddles can be used to make clues. Get up to 8- 10 clues to make the hunt interesting.
4. Bake cakes or cookies
Baking is a fun way to fill your child's tummy and keep him busy over the summer holidays. It could be even more fun when the child and the parent bake a cake or cookies together. It will help your child develop the skill that will be useful when he is independent. There are various activities around baking that your child will enjoy, such as making cupcakes and decorating them with frosting and sprinkles. Cookies are also a great idea to have fun with as they can experiment with cookie cutters, and use food coloring and sprinkles to make each cookie unique.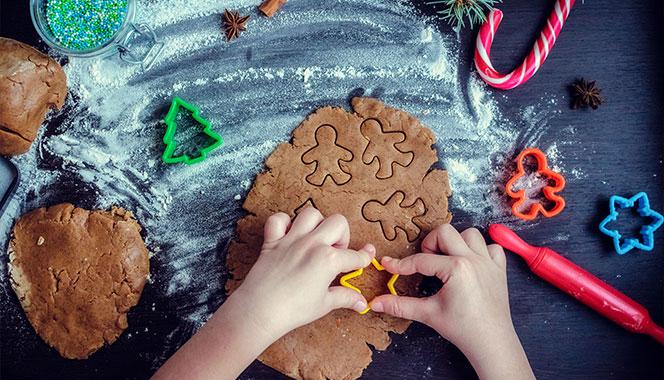 5. Make your own fruit popsicle
Children enjoy a refreshing frozen popsicle on a hot summer day. Making popsicles at home is a fun activity to engage kids. Fresh fruits like watermelon, mango, and strawberry can be used to make popsicles at home. The fresh fruit ones are a great option as they do not contain any preservatives or artificial food coloring. Pure fresh fruits and pour them into popsicle molds to make frozen treats that are both delicious and nutritious.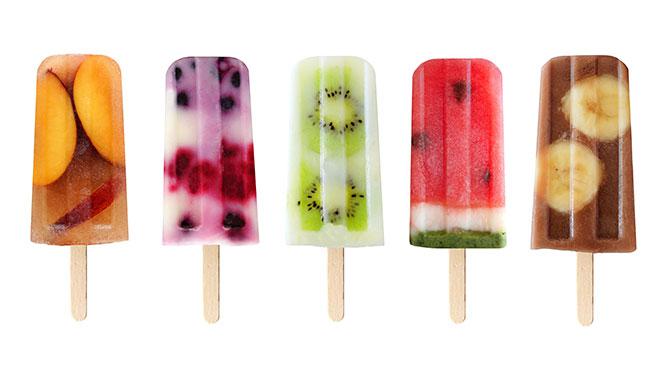 6. Watch birds
Bird watching is a great activity for kids as it helps them get to know about the environment and the importance of nature. Take your kid to the park or the lake for bird watching. For this interesting activity, all you need is a pair of binoculars and a bird book. Teach your child to use the bird book to keep track of what he sees. They could even sketch the bird to record the various types. Ask your child to spot the color of the bird, and the shape of the bird's beaks and feet to help to identify different birds. Bird watching is a relaxing hobby that will also help to increase the child's knowledge about flora and fauna.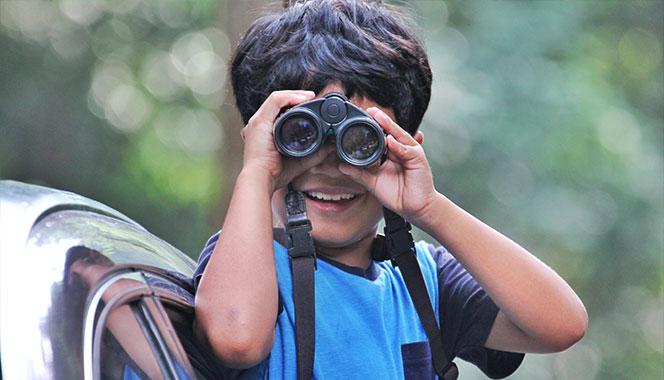 7. Make herbariums a new hobby
A herbarium is a scrapbook that includes pressed flowers, leaves, and grasses. This could be an exciting activity for the kids and it is also easy to make. Children can collect summer flowers and leaves for the herbarium when they go for a walk in the garden or a park.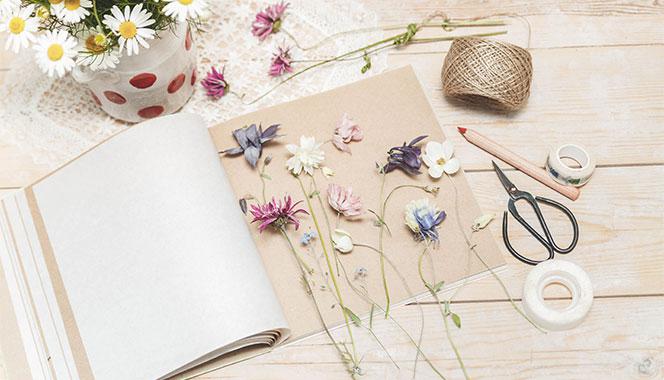 Materials needed
Assorted flowers and leaves
A plastic sheet
A heavy book
A scrapbook
Glue
Method
Pick a flower or a leaf and carefully place it under a heavy book and leave it until completely dry.
Use plastic sheets to prevent staining the pages of the book.
Once dry, glue the flower on the page of a scrapbook.
These dried flowers and leaves can also be used to make greeting cards.
8. Make a memory jar
A memory jar is a great way to preserve summer memories of the days spent with family and friends during the holidays. Use a mason jar to collect all the memories. Label the jar as a summer memory jar and decorate it with ribbons, buttons, sequins or use your own creativity. Encourage your child to write down the fun activity of the day and preserve it as a memory in a jar. A jar of memories helps your child go back to his favorite moments for many years to come.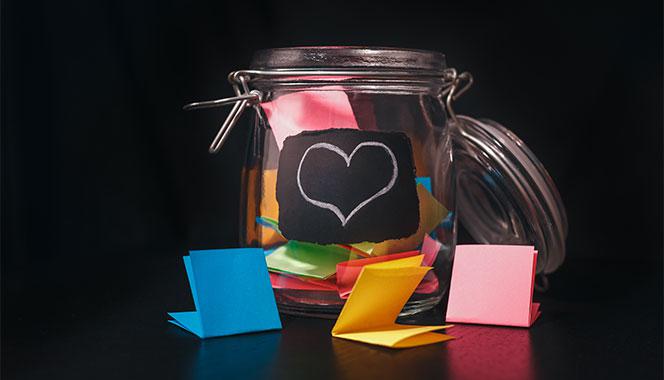 At the end of the day, parents want their children to make the most of their summer vacation and create new memories that last a lifetime. And these fun-filled activities are bound to ensure that!