Children and pregnant mothers are extremely vulnerable to the ill effects of air pollution. Learn how air purifiers can help protect your baby's health.
An expectant mom's exposure to pollutants in the air can affect her growing baby's lungs and respiratory system. Studies have also indicated that exposure to air pollution can also affect the chromosomes of a developing foetus.

A research, led by a team from The Stockholm Environment Institute (SEI) at the University of York, found that about 2.7 million preterm births globally, or 18 per cent of all preterm births, were associated with outdoor exposure to fine particulate matter (PM 2.5 ). India alone accounted for about 1 million of the total 2.7 million global estimates.
The findings are even more alarming when you consider the fact that the indoor air can be up to five times more polluted than the outdoor air. Other than dust there are also particles and gases from everyday household products, such as cleaning supplies, paint and varnish to floors, carpets and upholstery treated with stain protectors, etc. In addition to these, the outdoor pollution such as pollen, vehicle exhaust and industrial contaminants that sweep in makes the quality of indoor air more dangerous and increases the risk of respiratory diseases and allergies.
The levels of particulate matter (PM) 2.5 have serious health implications such as asthma, bronchitis, chronic respiratory symptoms including, shortness of breath, painful breathing, and premature deaths as these tend to get lodged in the lung and can even enter the bloodstream.
Children are at high risk from inhaled toxins because of their developing lungs. There are many studies showing how pollution hampers lung function and brain development in children. The volume of inhaled air also varies widely with activity level; actively playing or exercising children inhale much greater volumes than those who are sedentary or asleep. This difference in breathing behaviour may also increase the child's risk of pulmonary exposure to particulate matters. The lungs and brain of children can develop much better with cleaner air.
As per the recent study conducted by the World Health Organization, the single biggest environmental threat to children globally is air pollution. Respiratory infections, such as pneumonia, those are attributable to breathing in dirty air, both indoors and outdoors, are estimated to kill 570,000 children under the age of five every year. That's more than any other single cause, including malaria and unsafe drinking water. Over a quarter of all children's deaths under the age of five, globally, are due to the unhealthy environment in which they live.
Given that indoors (home & workplace) is where we spend 90% of our time and while we are unable to improve the air outside, we can take proactive, individual steps to head off airborne pollutants to create safer indoor environments.
One of the most important steps in prevention of indoor air pollution is educating and spreading awareness among people about the issue and the serious threat it poses to the health and wellbeing. Fortunately, people can now control the quality of indoor air and reduce their exposure to these pollutants.
Air Pollution has always been in talks and it is rising at an alarming rate, which has increased the acceptance and demand of air purifier's in the country. There are many air purifiers on the market and it is very important to select and buy the right indoor air purifier suitable for your home or office.
The first and foremost thing to keep in mind when buying an air purifier is its efficiency. The standards to determine the efficiency of air purifiers rely broadly on the Clean Air Delivery Rate (CADR), which is the volume of clean air that a machine can deliver in a set amount of time. The higher the CADR number, the faster the rate at which the room air purifier removes indoor air pollutants. CADR is independently tested and certified by the Association of Home Appliance Manufacturers. Many air purifiers have a CADR number but may not be verified by AHAM. For best results, look for the AHAM Verified symbol. With the Clean Air Delivery Rate (CADR) standard, it's easy to tell which room air purifier works best.
Secondly, the term "high-efficiency particulate air (HEPA) filters" used by air purifier retailers are misunderstood by most customers. As per the existing standards, an air purifier is certified as HEPA-compliant only if it can remove 99.97% of particles that are 0.3 micrometre in diameter or lower. Therefore, besides ensuring that the air purifier has a genuine HEPA filter, it must filter out PM2.5 (particulate matter of 2.5 micrometres or less) particles at a high CADR. This ensures the air in the room is being continually cleaned.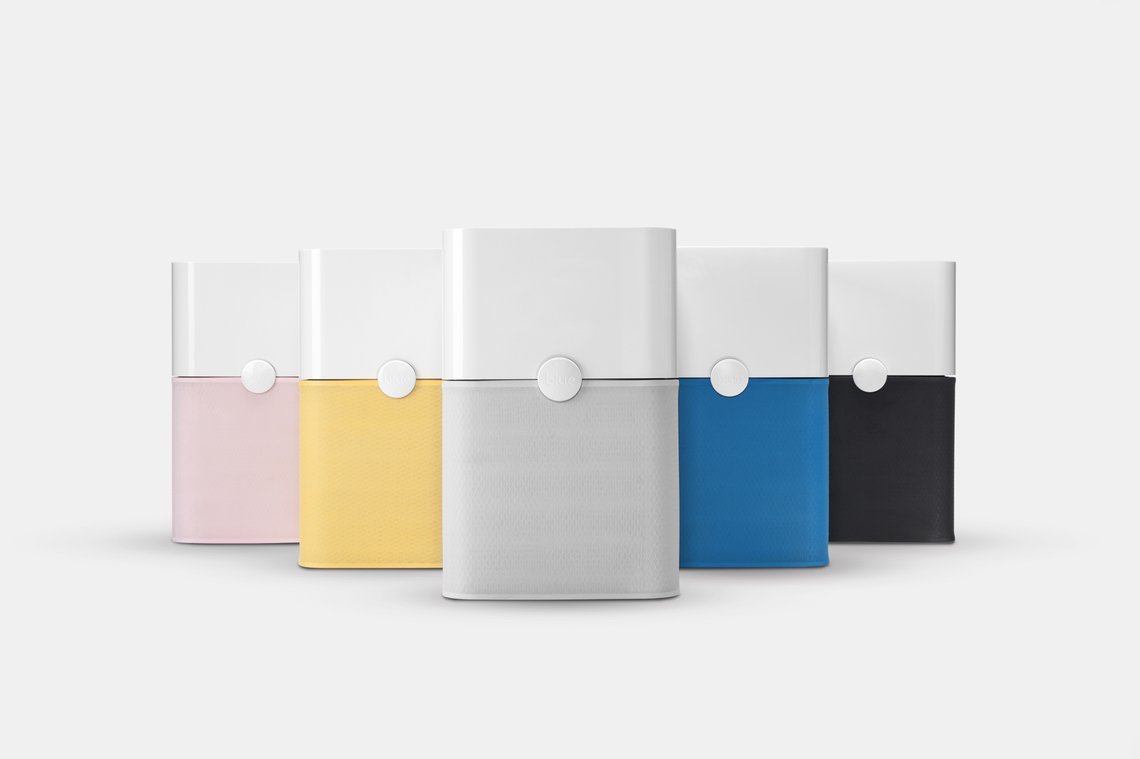 Thirdly, the room size should be kept in mind. Customers should always go for models that are designed to purify the air in a slightly larger space than the actual target room size. To choose the right air purifier size, measure the length and width of the room, then multiply the two for the total area in square meters. Standard room sizes are based on a 2,4 meters ceiling height. The AHAM recommended room size of an air purifier is based on five air changes per hour, which means that the unit filters the total air volume in the room every 12 minutes. Then make sure that the recommended room size on the AHAM label on the unit's packaging matches the size of your room.
Other factors that can be taken into consideration are low noise levels, power efficiency, IoT control and cost of replacing filters. An energy-efficient room air purifier can use as little as 20 watts of power running at its highest setting while another can draw up to 200 watts. To save money and the environment, look for the Energy Star label.
Before you buy, be sure to verify the legitimacy of the company and its performance claims. Ask a lot of questions and get answers. With these solutions and precautionary measures, anyone can take charge of the indoor air they breathe and protect their loved and dear ones from the ill effects of air pollution.
The author is director West and South Asia region, Blueair air purifier.
Hope you liked this article. To get expert tips and read interesting articles on a wide variety of parenting topics, Subscribe Now to our magazine.